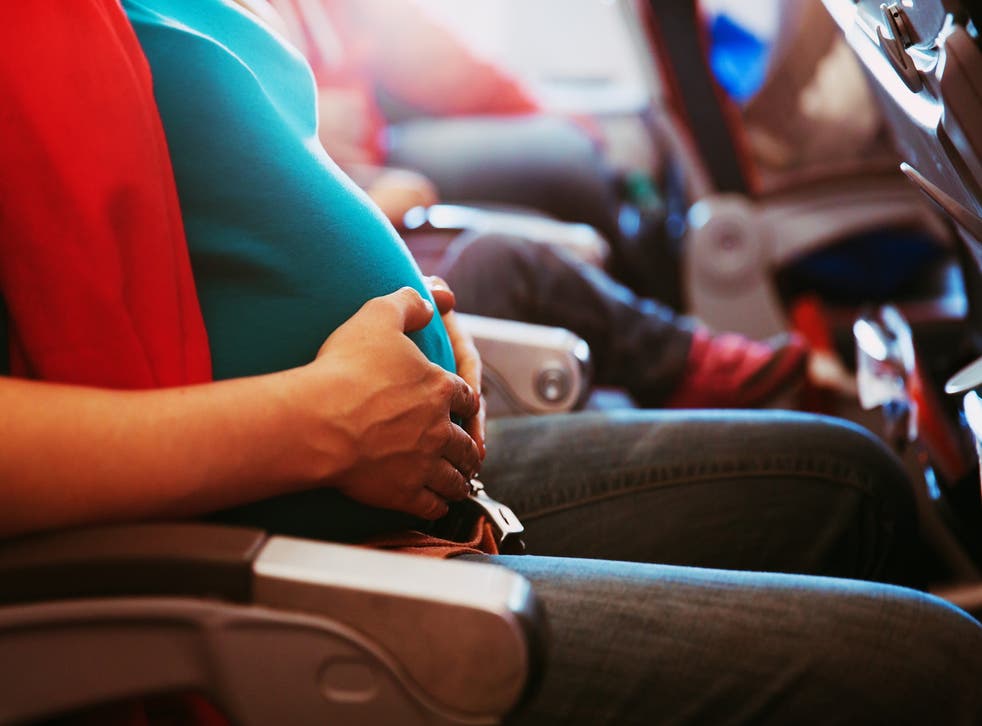 Is it safe to fly while pregnant?
What you need to know about flying while pregnant
Pregnancy is an exciting and anxiety-inducing time for a woman and her partner – and even more so for frequent fliers.
The bottom line is that flying isn't unsafe, but there are several precautions that you might want to take before jetting off.
Here is everything you need to know about flying at every stage of your pregnancy.
Is flying while pregnant safe?
Broadly, yes – flying is no more dangerous for expectant mothers and their babies, provided the pregnancy is classed as "uncomplicated".
A straightforward pregnancy is termed as one where the mother doesn't require additional care for a condition such as high blood pressure or gestational diabetes.
Meghan Markle's best pregnancy looks

Show all 11
Even if your pregnancy is without complications, the NHS suggests discussing travel plans with a midwife or GP before you fly – although this is more a precaution than anything.
"If the pregnancy is uncomplicated, flying is not harmful to pregnant women or their babies. There is no evidence that the changes in air pressure and/or the decrease in humidity have a harmful effect, or that flying will cause miscarriage, early labour or waters to break," said Dr Patrick O'Brien, spokesperson for the Royal College of Obstetricians and Gynaecologists (RCOG).
"A medical condition or health problem can complicate pregnancies and put women and their babies at risk. For this reason, women may be advised not to fly if they are at risk of going into labour before their due date, have severe anaemia, sickle cell disease or a serious condition affecting the lungs or heart that makes it very difficult to breathe, or have recently had significant vaginal bleeding.
"Women should discuss any health issues or pregnancy complications with their midwife or doctor before flying."
When is the best time to fly?
Flying is safe for all women up until around 36 weeks.
However, during the first trimester (up to 14 weeks), flying can be more uncomfortable due to symptoms such as sickness, tiredness and generally feeling squiffy.
The first trimester is also when a woman is more at risk of miscarriage, and being away from home could mean less consistent medical care if anything were to happen – although it's important to note that flying does not cause, or exacerbate the chance of, a miscarriage.
The second trimester between weeks 14 and 28 is usually considered the sweet spot for travelling – you'll have more energy and flying won't be as physically exhausting as during the third trimester.
Dr O'Brien advises: "When you are pregnant, the safest time to fly is before 36 weeks, if you are carrying one baby, and before 32 weeks, if you are carrying an uncomplicated twin pregnancy. Most airlines do not allow women to fly after 36 weeks, but it's important that you check with your airline before flying.
"After 28 weeks of pregnancy, airlines may ask for a letter from a doctor or midwife confirming the due date and that women are not at any increased risk of complications."
This letter, which the GP may charge for, will confirm that you're in good health and that you have a normal pregnancy.
Airlines will have individual rules around when it is safe to fly.
For example, British Airways says you cannot fly after the end of the 36th week if you are pregnant with one baby, or the end of the 32nd week if you are pregnant with more than one baby.
BA also recommends carrying a letter from your doctor or midwife confirming whether the pregnancy is single or multiple, the expected due date and that there are no complications.
"The letter should be dated as close to your travel date as possible and covers you for your entire journey (outbound and return)," says the airline.
What are the risks for pregnant travellers?
The main risk is that you will be uncomfortable.
Long-distance travel – four hours or more, such as Manchester to Antalya in Turkey – does carry a small risk of blood clots (deep vein thrombosis) in the legs and lungs, says Dr O'Brien, although it's not known whether this risk is higher for pregnant women.
What are the precautions I should take?
There are a number of things you can do, including calf exercises and wearing loose clothing and specialist compression socks to reduce leg swelling. On any flight, whether short- or long-haul, ensure you walk about regularly in the cabin. You can ask the airline to seat you on the aisle to make this easier.
Take plenty of water and snacks to beat hunger pangs.
Dr O'Brien adds: "If pregnant women are taking a long flight, they are advised to drink plenty of liquids (but avoid caffeine as this dehydrates the body, thickening the blood), move about every 60 minutes, do leg exercises in the seat every 30 minutes, and wear compression or support stockings to help reduce leg swelling and improve circulation."
Much of this, of course, applies to women who are not pregnant, as well as male travellers.
Anything else I should be aware of?
Most vaccines that use live viruses aren't possible to have during pregnancy, says the NHS, so consider ruling out travel to destinations that require a jab.
It's safe to go through the security scanners at the airport, including the latest full-body scanners.
Make sure your travels are scheduled around pregnancy appointments such as scans or midwife check-ups; and remember to carry your maternity notes and any medication with you in case you need medical treatment abroad.
Support free-thinking journalism and attend Independent events
Where is good for a babymoon?
Most importantly – the babymoon! While it's not unsafe to fly long-haul provided you follow the correct precautions, it's sensible to think about the comfort of flying for a long distance.
Look for somewhere easy, with good standards of food hygiene and reliable healthcare should you run into any difficulties.
Destinations that are at risk of Zika should be avoided, which include the Maldives, the Caribbean and South America. Likewise destinations which carry a risk of malaria – myriad countries in Africa and Asia – are best avoided until the baby is born.
Depending on the time of year you want to travel, some countries will be out on temperature grounds, if you're after a sunny "flop and drop" holiday.
During the autumn or winter, consider Morocco; countries across the Middle East including the United Arab Emirates, Oman and Jordan; the Canary Islands or perhaps Florida or the southern states of the US. If you want a colder adventure, consider an Arctic cruise or a drive along the Arctic Coast Way in northern Iceland.
The choice widens in spring and summer when Europe basks in warm temperatures.
For more information on travelling during pregnancy, see the NHS guidelines here or the guidance from RCOG here.
Join our new commenting forum
Join thought-provoking conversations, follow other Independent readers and see their replies