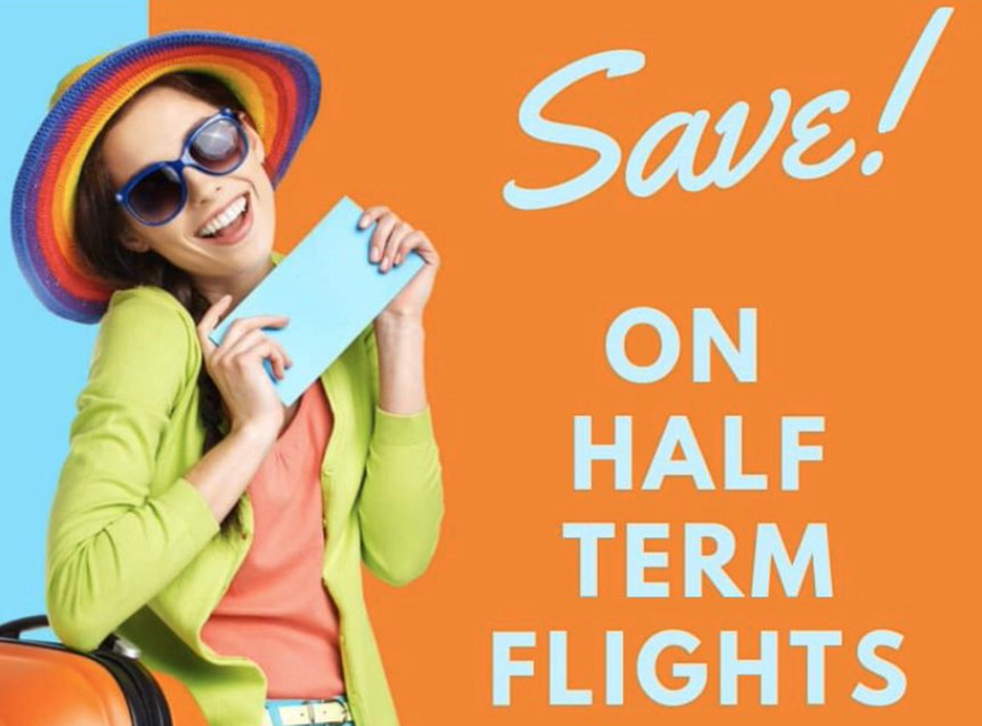 Flylolo: Holidaymakers furious after thousands buy tickets from budget airline that has no planes
Exclusive: Conservative councillor behind venture blames 'economic malaise caused by Brexit'
Simon Calder
Travel Correspondent
Monday 14 October 2019 16:50 Comments
Thousands of travellers heading for Spain for half-term have been told their flights have been abruptly cancelled. Hundreds more, who are already away, may need to cut short their trips and pay again to get home.
Three weeks after Thomas Cook collapsed, a company called Flylolo has told customers that the flights they had booked in good faith will not take off.
The "paper airline", which operates only by selling flights with other carriers, sold seats to the Canaries for flights over three successive weekends to match half-term dates.
It is believed 18 flights were sold to and from Gatwick, Manchester and Glasgow, between 11 and 27 October.
On Thursday the firm told travellers on the flights from Scotland they would not be flying. Flylolo's founder and chief executive, Paul Dendle, has now said that six flights to and from Manchester for next weekend have all been cancelled.
Top ten airlines of 2019

Show all 10
It appears that the Gatwick flights for the following weekend are also likely to be grounded.
As a result, none of the 3,000 passengers, who had paid a total of £1.2m, will be travelling with the firm.
While the company says passengers will get their money back within two weeks, seats on alternative flights are difficult to find and very expensive.
Stella Frater from Glasgow is part of a group of 11 holidaymakers, including five young children, in Tenerife. They were originally booked on Thomas Cook, but after the firm's failure rebooked through flights they found on Skyscanner.
The outbound flight on Jet2 was problem-free, but the inbound leg on Flylolo will not be going ahead.
Ms Frater told The Independent: "We are now stuck here as there are no flights home on Friday. Our hotel is also full so we are not able to stay on here.
"Our only option is to cut our holiday short or stay on another three or four days if we can get another hotel. My youngest is nine months so supplies of milk and food won't last either."
"Our insurance company have said that they won't be helping so it's left entirely up to us to sort out our travels home," she added.
"We have already paid out more than £5,000 on this holiday for my family of four alone, and now we are looking to having to pay up to a further £2,000 just to get home."
European airline grounds all flights as it runs out of money
Mr Dendle told The Independent: "We planned the flights over a year ago, the seats had sold well and we were into profit."
He said that Flylolo had received £1.2m from 3,000 passengers, representing an average of £400 per traveller – and a profit margin of 9 per cent.
But, said Mr Dendle: "The issue was the aircraft we thought we had a firm agreement on was withdrawn.
"We have spent the weeks leading up to the departures in trying to find an alternative, the issue was the cost in relation to rates we had agreed."
He said that quotes were coming in excess of £1.3m.
"We didn't have these additional funds, because we had been running the company expenses from our own resources.
"All our costs were paid from our capital base which has been eroded by the economic malaise caused by Brexit."
Mr Dendle is a Conservative councillor on Arun District Council in West Sussex. He has campaigned for the UK to leave the European Union and join Efta for a maximum of two years, and criticised "the incompetent moves by parliament".
He told The Independent: "I personally feel emotionally exhausted in trying to resolve this problem and I apologise for the disruption and disappointment caused.
"I am personally heartbroken and sincerely feel for the the affected clients."
The Civil Aviation Authority's spokesperson, Andrew McConnell, said: "Where an Atol-licensed tour operator is unable to deliver the services it has sold to its customers, we would expect them to refund passengers in full.
"We therefore advise Flylolo customers to contact the operator directly for further information."
A spokesperson for Skyscanner, which is where many passengers found the Flylolo flights, said: "We truly sympathise with those travellers whose flights with Flylolo have been cancelled and we are doing our best to find out more information from Flylolo.
"The operator has historically been well-rated by travellers on our site at over 4 out of 5 stars, and this is the first time we have encountered an issue. However due to the current situation, we have now removed them from our site."
Register for free to continue reading
Registration is a free and easy way to support our truly independent journalism
By registering, you will also enjoy limited access to Premium articles, exclusive newsletters, commenting, and virtual events with our leading journalists
Already have an account? sign in
Join our new commenting forum
Join thought-provoking conversations, follow other Independent readers and see their replies