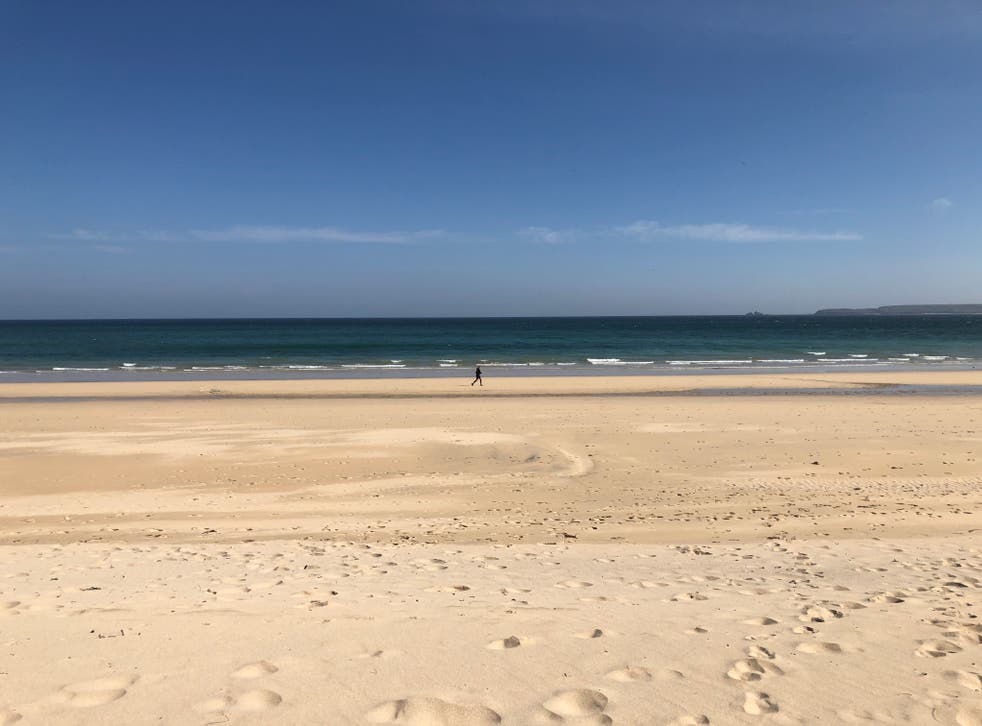 Could Foreign Office advice jeopardise travel to 'green list' countries?
Advice from two separate government departments on travel risks of a single destination could conflict
Simon Calder
Travel Correspondent
Monday 26 April 2021 18:26 Comments
International travel for non-essential purposes is set to begin, from England at least, on 17 May. But the UK government's assessment of danger is an essential component of a traveller's decisions and obligations, and it is possible that advice from two government departments on travel risks could conflict.
These are the key questions and answers on why it matters.
What's the background?
The UK government will allow overseas leisure travel from England to commence next month, after 19 weeks of a complete ban on holidays.
While the government cannot influence the rules of the destination, it can stipulate the requirements when travellers return to the UK.
Ahead of 17 May, each nation of the world (and possibly individual islands or regions) will be assigned red, amber or green status – depending on the perceived risk to the UK of travellers importing coronavirus.
The colour dictates what happens to travellers when they arrive in (or return to the UK).
From red list countries, 11 nights of hotel quarantine are mandatory, at a cost for a single traveller of £1,759.
Amber arrivals must self-isolate at home for 10 days (reduced if you take an additional test from day five of quarantine).
Only people coming in from nations on the green list escape self-isolation.
Many in the travel industry regard amber or red status as an effective travel ban; most British holidaymakers will not be prepared to accept quarantine when they return home.
How is the classification decided?
The Department for Transport (DfT) acts on advice from the Joint Biosecurity Centre. From published statements, we know that for a country to be green, these metrics should be as low as possible:
coronavirus infection rates
"variants of concern"
connecting passengers through key areas
Conversely, these virtues should be as positive as possible:
reliability of data
genomic sequencing capacity
vaccine roll-out
That seems sensible. So what's the conflict?
The DfT classification on the risk of importing the virus is only part of the official picture.
The Foreign Office (FCDO) will continue to run its own red/amber/green classifications that are based on different criteria.
This could mean a country (or region) rated "green" for Covid purposes could be rated "amber" or "red" by the Foreign Office – with implications for holiday companies hoping to run trips, and individuals seeking travel insurance.
What are the Foreign Office traffic lights?
The FCDO does not use the term traffic lights, but that is effectively what they are.
In normal times, the Foreign Office ratings appear like this:
Red: "The FCDO advises against all travel." This rating is given to countries considered highly dangerous, such as Yemen.
Amber: "The FCDO advises against all but essential travel". This covers nations such as Pakistan, with the Foreign Office saying: "Terrorists are very likely to carry out attacks in Pakistan." Some parts of the country are rated red.
Green: All other parts of the world.
Some nations are divided into two or even three categories.
Why should the two departments come up with clashing categories?
Because they are assessing very different things. The DfT is looking solely at the Covid risk from travellers importing coronavirus.
The FCDO makes its decisions based on the risk of harm to British travellers in each country. This will involve the perceived danger of coronavirus in the destination, but will include other factors from disease to terrorism.
The Foreign Office says it bases its travel advice on information from a number of sources, including:
local knowledge from our embassies abroad
information provided by the local authorities in each country
in some cases, information gathered by the intelligence services
Inevitably its conclusions about "low risk" nations will differ from the DfT, which is looking solely at a virus.
Why does it matter?
Unlike the current government ban on all non-essential travel, Foreign Office warnings are simply advice, not law.
But standard travel policies are invalidated if the holder travels against Foreign Office advice.
The travel insurer Staysure says: "Under current direction the FCDO advice will supersede the [DfT] traffic light system, due to the fact that Foreign Office advice also considers terrorism, activism, natural disaster, etc.
"Israel may be a good example, as the vaccination programme has been successful but if tensions rise in the region the FCDO could advise against all travel which would make travel insurance to Israel invalid."
Ryan Howsam, the firm's chief executive and founder, said: "Like many I am waiting for clarity on the new traffic light system.
"For the man or woman on the street, unclear guidance and conflicting messages has caused lack of confidence meaning that people simply aren't able to plan. A more structured roadmap would help to get the industry back on track and allow holidays to go ahead this summer."
Anything else?
Tour operators generally do not operate trips to countries which are on the Foreign Office list of no-go destinations (ie either red or amber). Package holidays to destinations subject to a UK government warning against travel are routinely cancelled.
Sophie Griffiths, editor of Travel Trade Gazette, told The Independent: "This disparity is going to cause huge confusion amongst consumers, at a time when it's never been more important to boost confidence.
"If this happens it will be hugely detrimental to restart of international travel."
Ms Griffiths said the travel industry has repeatedly explained to government why the FCDO and DfT advice should be aligned.
"Ministers agreed at the time and made sympathetic noises and yet this emerges to suggest that's not going to be the case," she said.
"If they were always going to be measuring different things and it was never possible that the advice would align then the industry should have been informed of this at the start."
Derek Jones, chief executive of Kuoni's parent company, Der Touristik, tweeted: "I've been warning about this ever since the Global Travel Taskforce failed to make any mention of FCDO advice in its April update.
"Travel planning is now a game of three dimensional chess."
What does the government say?
A government spokesperson said: "The Global Travel Taskforce report sets out how, when the time is right, we will be able to restart international travel safely while managing variants of concern.
"We will continue to work closely with the travel industry on implementing its recommendations and will set out further details in advance of 17 May."
Where does that leave the traveller – and the travel industry?
Perplexed. The number of hurdles to international travel is increasing.
The traveller must now consider:
The Foreign Office advice for the destination.
The travel restrictions in place for the destination.
The DfT traffic light rating for arrivals from that location.
And assess the risk that any of these will change.
Register for free to continue reading
Registration is a free and easy way to support our truly independent journalism
By registering, you will also enjoy limited access to Premium articles, exclusive newsletters, commenting, and virtual events with our leading journalists
Already have an account? sign in
Join our new commenting forum
Join thought-provoking conversations, follow other Independent readers and see their replies