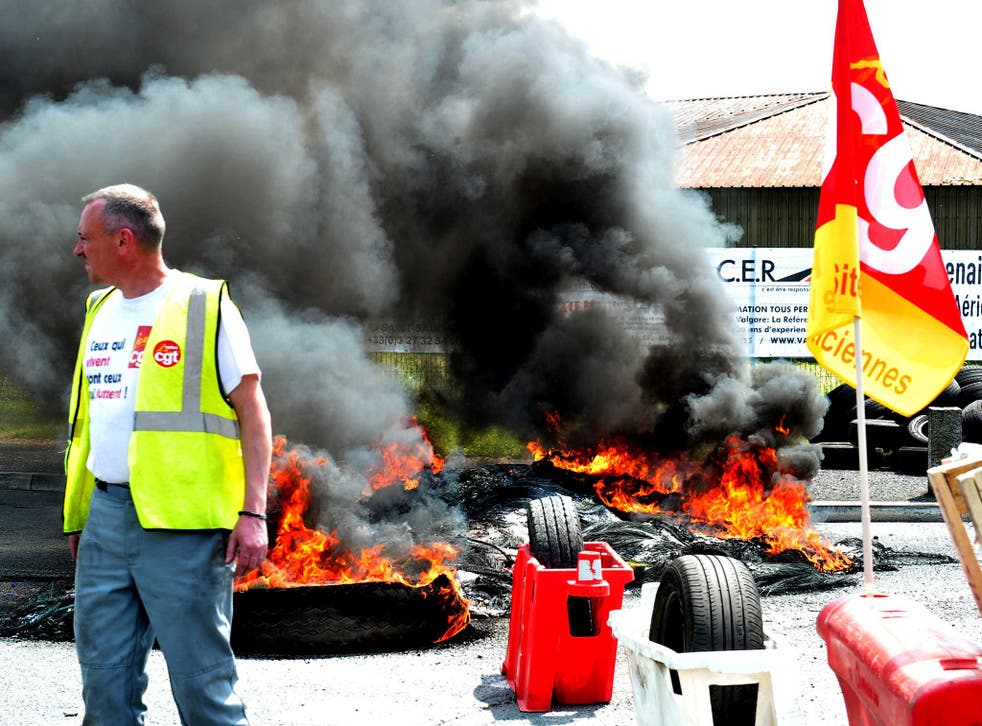 Travel question of the day: Simon Calder on French fuel problems
Have a travel question that needs answering? Ask our expert Simon Calder
Q I'm writing to ask your opinion on whether or not to cancel our imminent caravan holiday in France (2 - 29 June) because of the fuel problems and related strife. My wife and I have already booked and paid for a ferry and 25 nights through the Caravan Club, visiting Biarritz, Sarlat, the Loire and Normandy.
David Walters
A I wouldn't cancel. The fuel issues are getting easier, with supplies getting through to most service stations. Traffic is flowing reasonably freely. And I think once the month-long Euro 2016 football championship starts on 10 June, France may finally get its act together and postpone the summer of discontent for a month. So June looks an excellent time to be there.
France will be en fete for the Euros. And if previous experience of huge sporting events is typical, the number of tourists will be lower than average. People tend to stay away. That's partly because they imagine prices for everything will go through the roof (which will happen only around the venues for key matches, nowhere near your intended locations) or they expect the host nation to be overrun. It won't be - and western and northern France should be blissful in June.
Every day, our travel correspondent Simon Calder tackles a reader's question. Just email yours to s@hols.tv or tweet @simoncalder
Join our new commenting forum
Join thought-provoking conversations, follow other Independent readers and see their replies