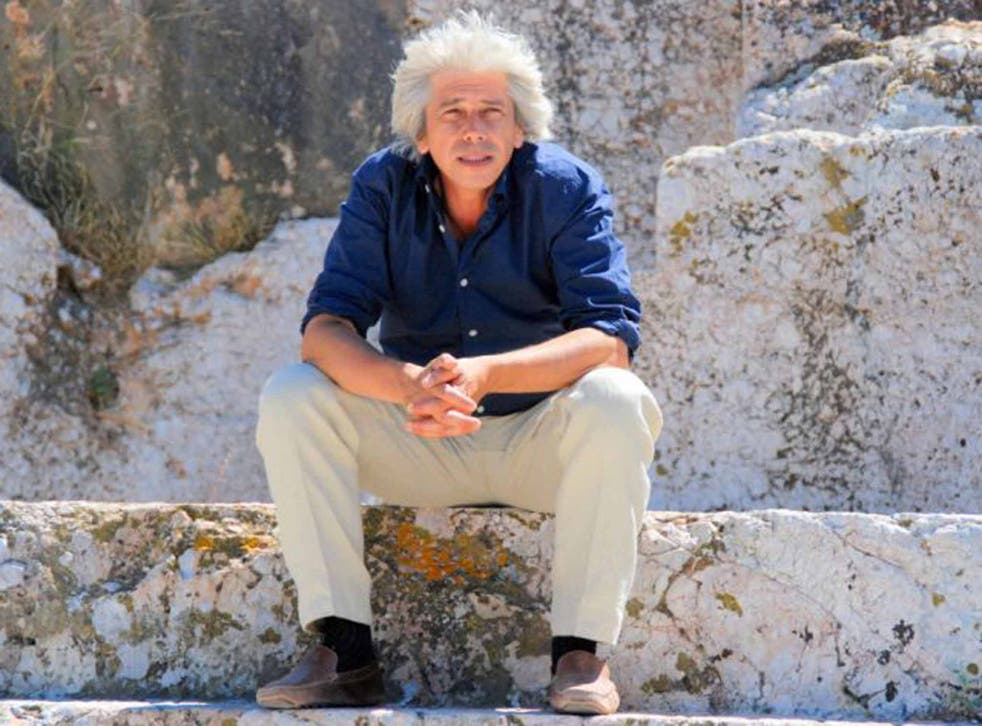 Francesco da Mosto on African safaris, Google maps in Venice, and his life in travel
'I don't plan a lot in life. I like to see things as a book'
Google maps don't work in Venice.
The city has very narrow roads so everyone has to use paper maps. I love that. When I was younger, sometimes I would take the vaparetto to school but if it was foggy or high tide I would go by foot. I was always searching for new roads which arrived at the same place. It was almost like a labyrinth, like a game. It makes it more fascinating; the place is not quite reachable. It's a secret, it's a mystery. It's busier now but there are lots of parts of Venice, like Cannaregio and Dorsoduro where you can lose yourself. That is the real Venice.
I've always loved swimming.
Because I grew up in Venice, we were always going to the lidos and the beach when I was young. The beach isn't far from Venice. You take the vaporetto and in 20 minutes you're at the beach and by the sea.
The sea opens my heart.
I went to Northern Ireland last October and that sea was fantastic. I was born by the water so I think that's why I react in this way.
Venice still captures people's imaginations.
I think it's because it's completely different from any other town. You don't have cars; your borders are the water; and if you have a little boat you can lose yourself in the lagoon. There's a sense of freedom. You can go wherever you want.
I moved to London the year John Lennon died.
I was 18 years old in 1980, I'd just finished school, and I decided this was my chance to go and live in London. My first job was washing dishes and making sandwiches and then I worked as an electrician. It was just to see if I could manage.
Often I arrive in one place and leave from another.
When I went by myself to Africa, I landed in Tanzania and I had a plane ticket to come back via Kenya. S0, I had to find my own way to the other place. I did nearly everything along the way. It was just myself with a pack on my shoulders. I think it was in 1988, so I was 26. I loved being alone, finding my own way. I remember I went to the top of Kilimanjaro with some guys I'd met on the road. I don't plan a lot in my life. I like to see things as a book. Our life is a book; there is a beginning and there will be an end. I don't want to know what there is in the middle.
Dialogue makes us human, even if it's just a smile.
Like when you go to a place and you try to just learn a little word of Swahili, for example. Even if you go so far and the cultures are so different, there is always a connection. You find that other people are not enemies, they are people like you – they are living.
The simplest food can be the best.
Like sea urchins straight from the ocean. They cut them open and you have a glass of white wine and just take them with a spoon and eat them in front of the sea with some lemon. It's like eating a pear from the tree; you are connected with the thing.
I want to take my children to see Africa and the big animals.
That's my dream. I've done it before. You see these big elephants and they seem to know everything. They're free in the world. I've been to Africa – first Tanzania, and then I went to South Africa and Namibia, the desert, and a piece of Angola.
My favourite beach is pink.
I think it was in the Bahamas where my wife and I went for our honeymoon. It's completely pink.
Architect, writer, historian and TV presenter Francesco da Mosto's new film, A Sicilian Dream, is available on DVD (siciliandreammovie.com).
Join our new commenting forum
Join thought-provoking conversations, follow other Independent readers and see their replies