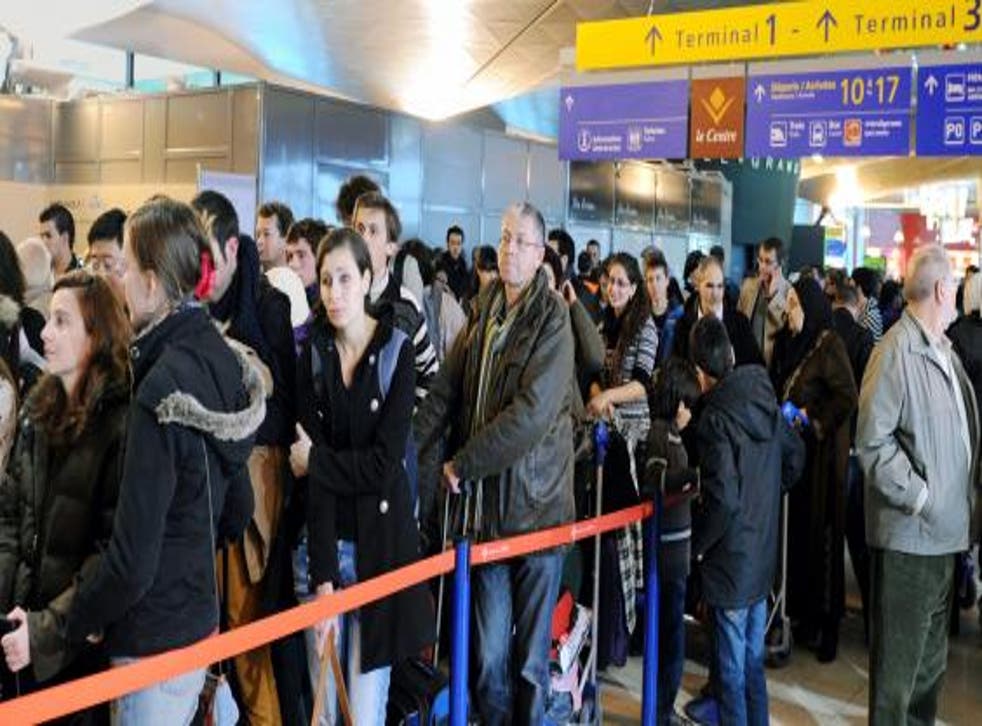 Travel question of the day: Simon Calder on French air traffic control strikes
Have a travel question that needs answering? Ask our expert Simon Calder
Q I see the latest round of French air-traffic control strikes grounded flights going anywhere from Italy to Spain. Any tips on how to avoid being caught up in future stoppages?
Name withheld
A France has the busiest skies in Europe, and its air-traffic controllers are engaged in a long-running dispute with the government about issues from pay and staffing levels to retirement conditions. So far this year, they have been on strike for an average of one day in 12, and disrupted the plans of several million passengers. They have also cost the airlines tens millions of pounds in lost revenue and customer care obligations. While two of the unions involved – the SNCTA and UNSA – seem to have struck some kind of agreement with the government, the deal came too late to prevent the cancellation of dozens of flights this weekend.
Once a flight is axed, passengers go to the back of the queue. With many services that did run over the weekend already full, some travellers faced days of disruption.
Most of the cancelled flights were going over, rather than to or from, France. On Thursday, for example, BA axed six flights between Heathrow and Madrid, as well as four to and from Barcelona, Geneva and Rome.
So what is the best strategy for avoiding the stress of worrying about cancelled flights, and the disarray that results from them? Perhaps surprisingly, booking on Air France appears to be a good move. Time after time, while foreign airlines are cancelling multiple departures, the French national carrier appears to run a full service to and from its main hub at Paris Charles de Gaulle.
But if you prefer not simply to hope for the best, you can choose a destination that does not involve crossing French airspace. The longer the dispute drags on, the more that smart travellers are likely to do so. But with cancellations as far west as Lisbon and as far east as Venice because of the strikes, the avoidance technique involves going to some extremes. The Ryanair flight from Stansted to Ponta Delgada in the Azores, for example, is a better prospect than routes to the Canaries, since it is an easy matter to avoid the western tip of Brittany – the only French territory on this route.
Looking east, about the only mainstream beach destination where normal flight paths do not cross France is Bulgaria. But as with the main airports on Croatia's coast, the Greek islands and resorts of southern Turkey, avoiding French airspace does not involve too much of a swerve.
Every day, our travel correspondent Simon Calder tackles a reader's question. Just email yours to s@hols.tv or tweet @simoncalder
Join our new commenting forum
Join thought-provoking conversations, follow other Independent readers and see their replies