Friends 20th anniversary: Where to visit as a superfan in New York
From the fountain that appeared in over 200 episodes, to the theatre where Joey is left broken hearted on stage while Rachel dates an aggressive Ben Stiller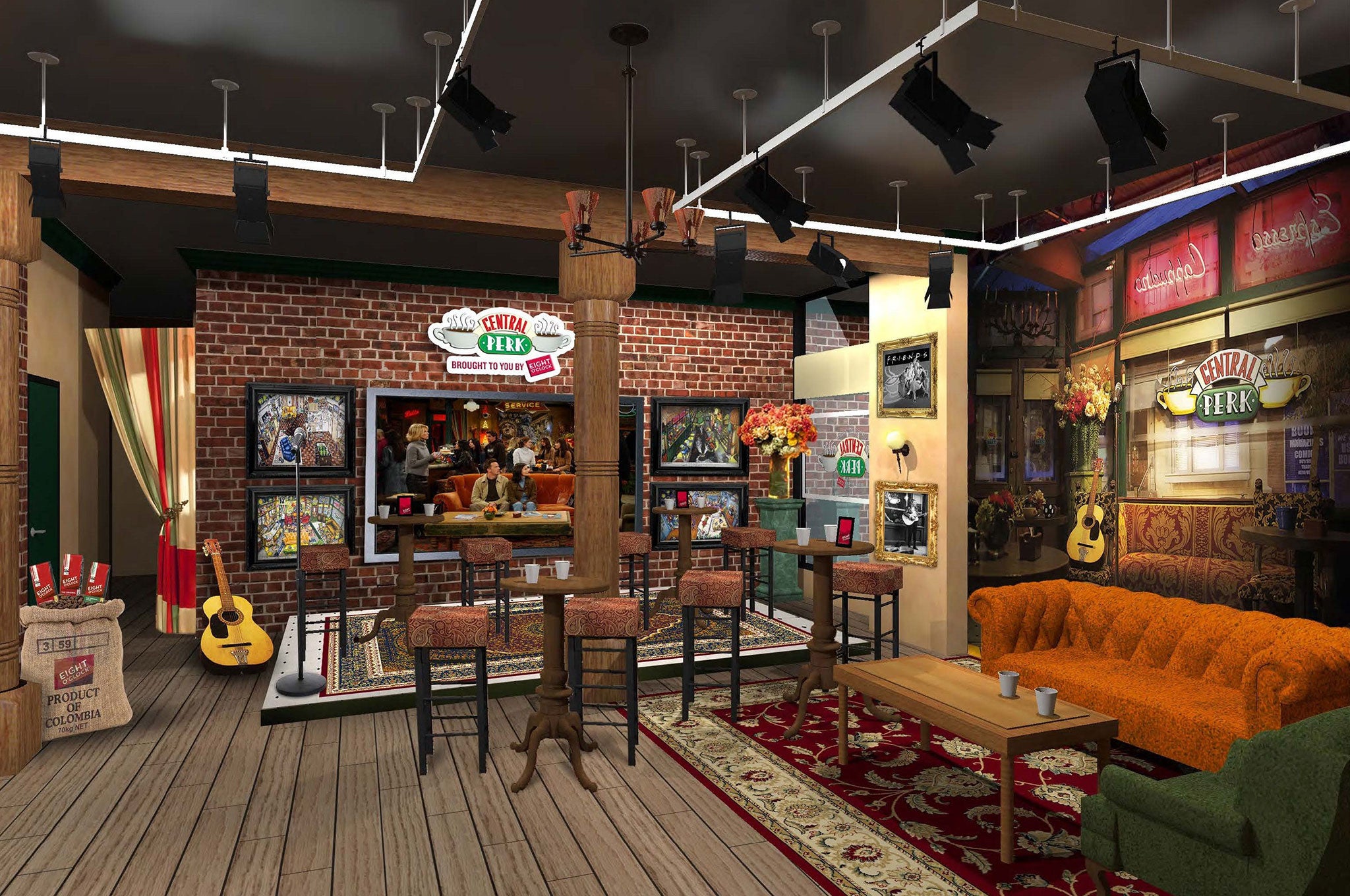 A month-long Central Perk pop-up, perfectly recreating the iconic coffee shop where the 'Friends' gang seemed to spend all their waking lives, has just opened in New York to round-the-block queues. With the show celebrating its 20th Anniversary today, we've rounded up the other Friends-featured locations you should visit if you're 'on a break' to the Big Apple soon. Could you BE any more excited?
The Pulitzer Fountain
For any Friends fan, this 22-foot-tall ornamental fountain located in the Grand Army Plaza will be as familiar from the opening credits as THAT song by The Rembrandts (and you know you still do 'the clap.') Originating from 1916 and depicting the ancient Roman goddess of abundance, Pomona, the fountain was replicated exactly in a Californian studio just to make the Friends intro.
The Friends Apartment Block
While the scenes inside the gang's apartments were filmed on-set in LA, it's possible to visit the Greenwich Village building on the corner of Grove and Bedford where the exterior shots of their building were taken. Make like Ugly Naked Guy, and see if you can spot them through the window.
The American Museum of Natural History
Dinosaur-lover Ross works at the fictional New York Museum of Prehistoric History for the majority of the show - it's where he and Rachel first…you know…as well as the scene of his infamous 'MYYYYYY SANDWICH' meltdown. While the place doesn't actually exist, you can go instead to the world-renowned, absolutely gigantic (and very real) American Museum of Natural History instead. Try booking one of Museum Hack's 'renegade' private tours for added fun, adventure and insight.
The Lucille Lortel Theatre
Joey, that thespian of debatable talent, performs at this Off-Broadway theatre in Season 3. A real-life venue, it was first built as a movie theatre in 1926 and remains largely unchanged on the inside to this day. If you visit New York now you can catch the theatre's production of The Money Shot, Neil LaBute's comedy about ambition and desperation.
The Plaza Hotel
The most-filmed building in New York history, this exclusive luxury hotel has appeared in everything from Hitchcock movies to Home Alone – and the Friends gang head there in Season 7, to toast Monica and Chandler's engagement with champagne. If you can't quite stretch to the 'Fairmont Suite Experience,' which comes with a Butler service, you could always pop there for a spot of live jazz on Wednesday and Thursday nights.
Bloomingdales
Rachel works at this iconic, upscale NY department store - after her disastrous turn as a waitress at Central Perk, and before finding a job at Ralph Lauren. Founded in the Big Apple all the way back in 1861, 'Bloomies' now has seven New York branches as well as outlets across the nation – but all of them will send you home with your goodies in a 'Big Brown Bag.'
Join our commenting forum
Join thought-provoking conversations, follow other Independent readers and see their replies