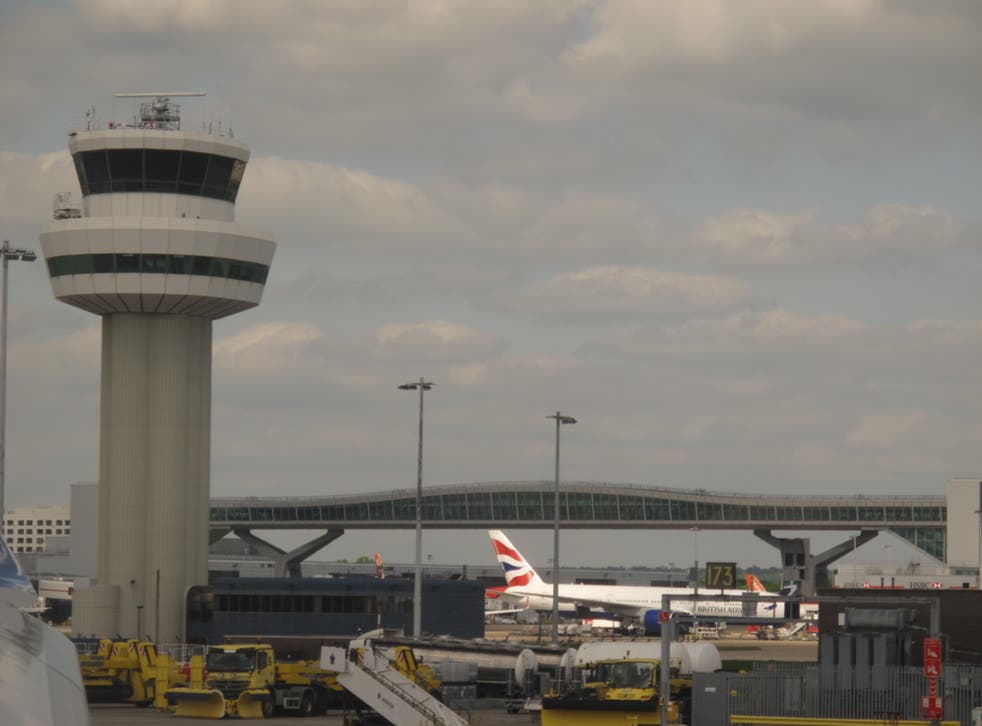 Gatwick to charge £5 drop-off fee to 'help the airport continue its recovery'
The Sussex hub has by far the best rail links of any UK airport
Simon Calder
Travel Correspondent
Monday 05 October 2020 15:17 Comments
Britain's second-biggest airport will charge £5 for cars dropping off or picking up passengers from 2021.
Gatwick says the fee will promote sustainable travel, and help the airport recover from the coronavirus pandemic. In the first six months of 2020, it lost £321m – equivalent to £1,225 per minute between January and June.
The chief commercial officer, Jonathan Pollard, said: "Gatwick has just gone through the most challenging period in its history and this new drop off charging scheme will give us a new revenue stream to aid recovery from the Covid-19 crisis.
"Gatwick is also committed to promoting sustainable travel and this new scheme will encourage passengers to consider more sustainable transport options, including public transport services or parking options at the airport, which only involves two single car trips, compared to two return trips when dropping off."
Around 15 per cent of journeys to and from Gatwick journeys are currently "kiss and fly". Passengers can be dropped off free of charge at the front entrance to the South or North terminal.
Arriving travellers are supposed to be picked up at a short-term car park, though in practice that does not happen.
From next year, Gatwick officials say: "Anyone who does not wish to pay the charge will be able to drop-off or pick-up passengers in the airport's long-stay car parks with two hours' free parking and a free shuttle bus to the terminals."
The airport says the move should also cut traffic congestion and emissions at Gatwick and the surrounding area.
While Gatwick's larger rival, Heathrow, does not charge for picking up or dropping off, many of the UK's other big airports have had fees for years.
Manchester, normally the third-busiest, has a fee of £3 for five minutes and £4 for 10 minutes. Its sister airport, Stansted, charges £5 for a drop-off lasting 10 minutes or less – increasing to £25 if over 15 minutes – but allows half-an-hour's use of the short-stay car park free of charge for pick-ups.
Luton charges £4 for 10 minutes and £1 per minute thereafter. It warns: "An £95 enforcement charge is payable by drivers who stop their vehicles to drop off passengers on the approach roads, roundabout."
One problem at Gatwick is that many local residents are routinely dropped off at the South Terminal entrance in order to access the train station – one of the busiest outside London.
It may be that they are offered a postcode-based discount or some kind of season-ticket arrangement.
Gatwick has by far the best rail links of any UK airport. It was planned as London's second airport specifically because of its proximity to the main railway line from the capital to Brighton.
Even though the Gatwick Express is currently suspended, there are six fast trains an hour to London and direct links to towns and cities including Hastings, Portsmouth, Reading, Peterborough and Cambridge.
Stansted, due mainly to extensive bus links, has the highest public transport usage of any major UK airport
Register for free to continue reading
Registration is a free and easy way to support our truly independent journalism
By registering, you will also enjoy limited access to Premium articles, exclusive newsletters, commenting, and virtual events with our leading journalists
Already have an account? sign in
Join our new commenting forum
Join thought-provoking conversations, follow other Independent readers and see their replies