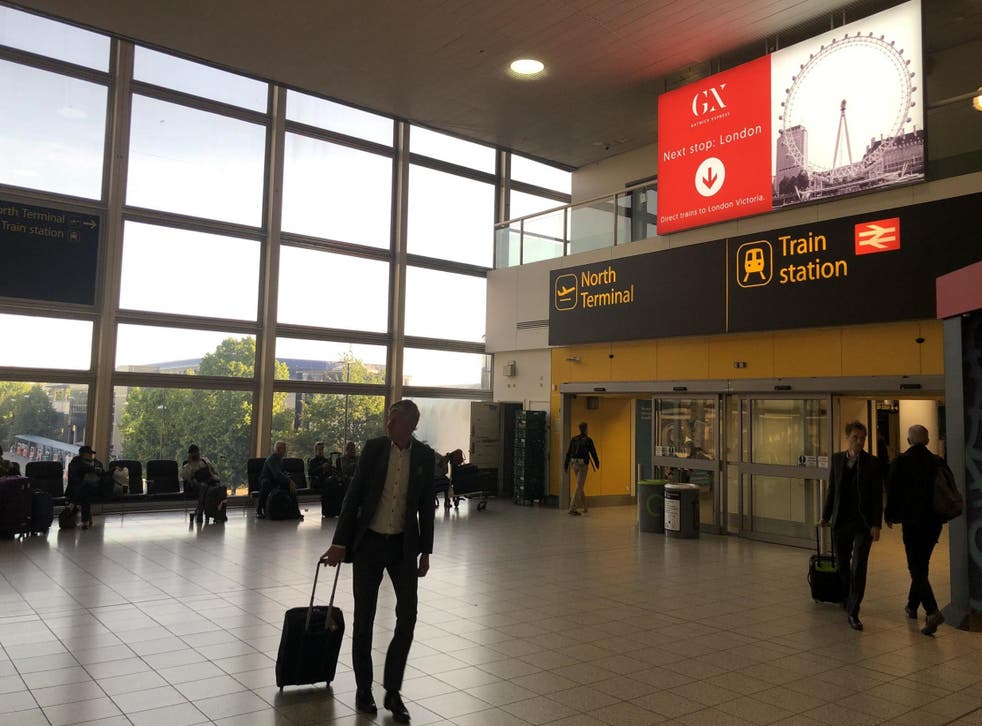 Gatwick airport says it has 'no plans' to expand to three runways
Sussex airport plans to bring its standby runway into operation
Gatwick airport's new owners have rejected claims that it has plans to expand from its current single runway to three.
Opponents of expansion at the Sussex airport say Gatwick's master plan, likely to be published later this month, will propose three runways.
The French infrastructure operator, Vinci, took a majority share in the airport in May 2019. Gatwick is the busiest single-runway airport in the world, and second-busiest in Britain after Heathrow.
The airport owners have already published plans to bring the existing standby runway into service for departures of medium-sized aircraft.
But an anti-expansion group, Communities Against Gatwick Noise and Emissions (CAGNE), alleges that the airport also plans to build a third runway, south of the current perimeter, in addition to the existing two.
The world's healthiest and happiest airports

Show all 8
Since 2003, land south of the airport has been "safeguarded" for a possible additional runway, which Gatwick says is "in the long-term national interest".
Sally Pavey, chair of CAGNE, said: "Allowing a leisure airport such as Gatwick to grow in this proposed fashion is simply egotistic and business greedy.
"This master plan has to be stopped before it reaches the doors of government who will decide the future fate for residents of Sussex, Surrey and Kent."
The group says a third runway would take movements from 280,000 to 850,000 a year.
But a spokesperson for the airport said it had no have plans for a three-runway airport, and nor would an additional new runway be actively pursued.
"We continue to be led by government policy around 'Making best use of existing runways' and therefore our draft master plan concentrates on how we could optimise our main runway and potentially bring our existing standby runway into routine use."
Support free-thinking journalism and attend Independent events
Separately, the airport has announced a £150m scheme to upgrade Gatwick's railway station.
The Department for Transport plans are aimed at reducing delays by cutting overcrowding on platforms.
The current concourse is often extremely crowded; its size is to be doubled.
Gatwick itself is contributing one-quarter of the cost.
The work will start in spring 2020 and take two years to complete.
Register for free to continue reading
Registration is a free and easy way to support our truly independent journalism
By registering, you will also enjoy limited access to Premium articles, exclusive newsletters, commenting, and virtual events with our leading journalists
Already have an account? sign in
Register for free to continue reading
Registration is a free and easy way to support our truly independent journalism
By registering, you will also enjoy limited access to Premium articles, exclusive newsletters, commenting, and virtual events with our leading journalists
Already have an account? sign in
Join our new commenting forum
Join thought-provoking conversations, follow other Independent readers and see their replies