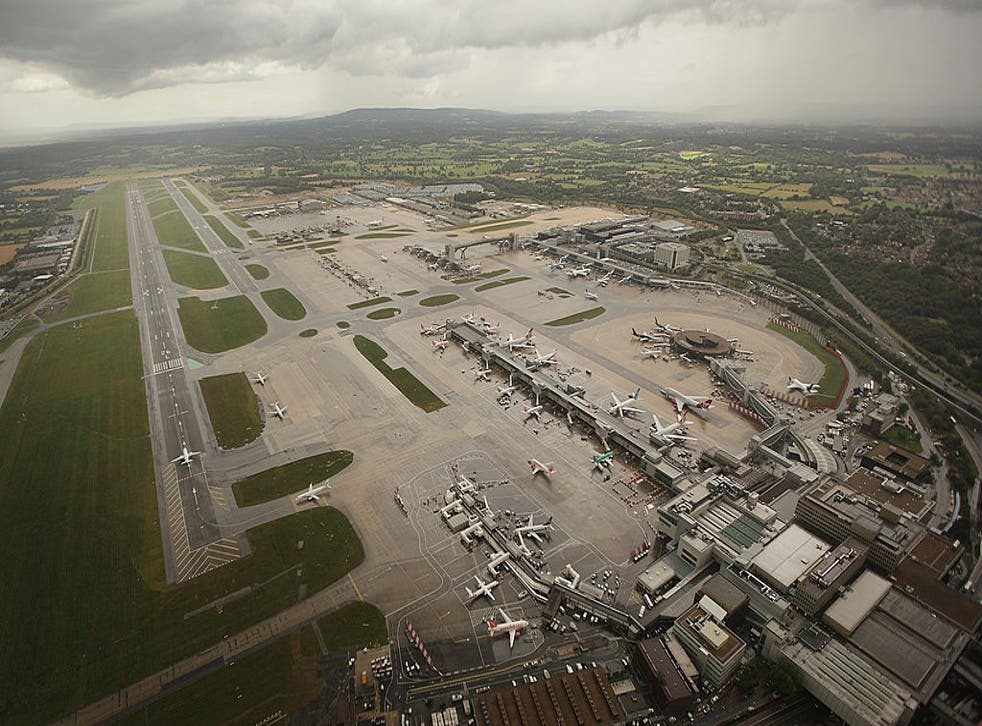 Gatwick plans to build second runway - even if Heathrow wins airport expansion bid
Exclusive: Bosses at Sussex airport intend to press ahead regardless of Government decision
Simon Calder
Travel correspondent
Sunday 09 October 2016 00:16 Comments
Gatwick intends to build a second runway – even if it loses out to Heathrow when the Government rules on airport expansion.
A decision on where to build a new runway in South-east England is expected within days. It is thought the Prime Minister will overrule environmental objections, including from within her Cabinet, and insist that Heathrow gets the go-ahead to grow.
But The Independent understands that Gatwick's bosses intend to press ahead with a second runway regardless of the Government's decision. They believe growth at the Sussex airport justifies expansion, and that Theresa May will not dare to block a project that shows Britain is still in business – even though the Davies Commission regard two runways as unnecessary.
After three years research, Sir Howard Davies' Airports Commission reported in July 2015 and unanimously favoured a third runway at Heathrow. The commission said that Gatwick and an extended northern runway at Heathrow were also "credible options".
David Cameron's Government was faced with dissent from the then-London Mayor, Boris Johnson, and the MP Zak Goldsmith, who stood as candidate to in the 2016 mayoral election. It launched additional research on the environmental impact of the schemes and promised to rule by summer 2016, but that deadline was derailed by the EU referendum.
The new Transport Secretary, Chris Grayling, has met proponents of all three schemes and is expected to announce a decision by 18 October at the latest.
Gatwick has been lobbying Mr Grayling and the other members of the Cabinet sub-committee on airports, with what it calls "new evidence" of flaws in the Davies Commission methodology – in particular, predictions of growth at the airport.
Passenger numbers are expected to reach over 43 million in 2016, making Gatwick by far the busiest single-runway airport in the world. The second-busiest runway is at San Diego in California, which handles only half as many passengers.
An executive for one of the leading airlines at Gatwick said the airport was "bursting at the seams", and the Civil Aviation Authority is believed to be launching a review of its resilience. There have been suggestions that passenger numbers could be capped at below the present level in order to improve on-time performance.
Bosses at the Sussex airport believe that a second runway could be built for less than half the £18bn cost for a third at Heathrow, as estimated by the commission. A moratorium on a second runway at Gatwick expires in 2019, and it could be completed by 2025 – probably ahead of a third runway at Heathrow.
The Davies Commission was confident that only one new runway in Sout-east England would be needed for the next few decades. Assuming a third runway at Heathrow, it concluded only that "there would be likely to be sufficient demand to justify a second additional runway by 2050 or, in some scenarios, earlier".
Aviation experts have questioned the wisdom of building extra capacity simultaneously at both airports. The aviation analyst John Strickland said: "The acid test would be how much additional traffic Gatwick would attract if Heathrow secures a third runway, which will attract the lion's share of airline demand in the London market."
Malcolm Ginsberg, editor of Business Travel News, said that the ownership of each airport was significant: "Heathrow is backed by in the main by pension funds and national investment corporations whose interests are long term. Gatwick demonstrated with the sale of London City Airport by majority shareholder Global Infrastructure Partners that they are in it essentially for the money."
The most delayed UK airports in pictures

Show all 10
UK airlines are understood to be appalled at the prospect of their passengers having to pay higher airport charges in order to fund the building of one new runway, let alone two.
Gatwick's plan will also dismay environmental campaigners. A spokesperson for Communities Against Gatwick Noise and Emissions said: "Sussex and Surrey residents are bound to witness a deterioration in air quality due to the lack of infrastructure and the lack of public transport alternatives to the east or west or from the south, with passengers using private cars or taxis."
But Guy Stephenson, chief commercial officer for Gatwick, said: "We are doing all we can to grow sustainably and to limit our impact on the environment. Unlike Heathrow, we have never breached legal air-quality limits and this is a track record we are determined to maintain."
Register for free to continue reading
Registration is a free and easy way to support our truly independent journalism
By registering, you will also enjoy limited access to Premium articles, exclusive newsletters, commenting, and virtual events with our leading journalists
Already have an account? sign in
Join our new commenting forum
Join thought-provoking conversations, follow other Independent readers and see their replies