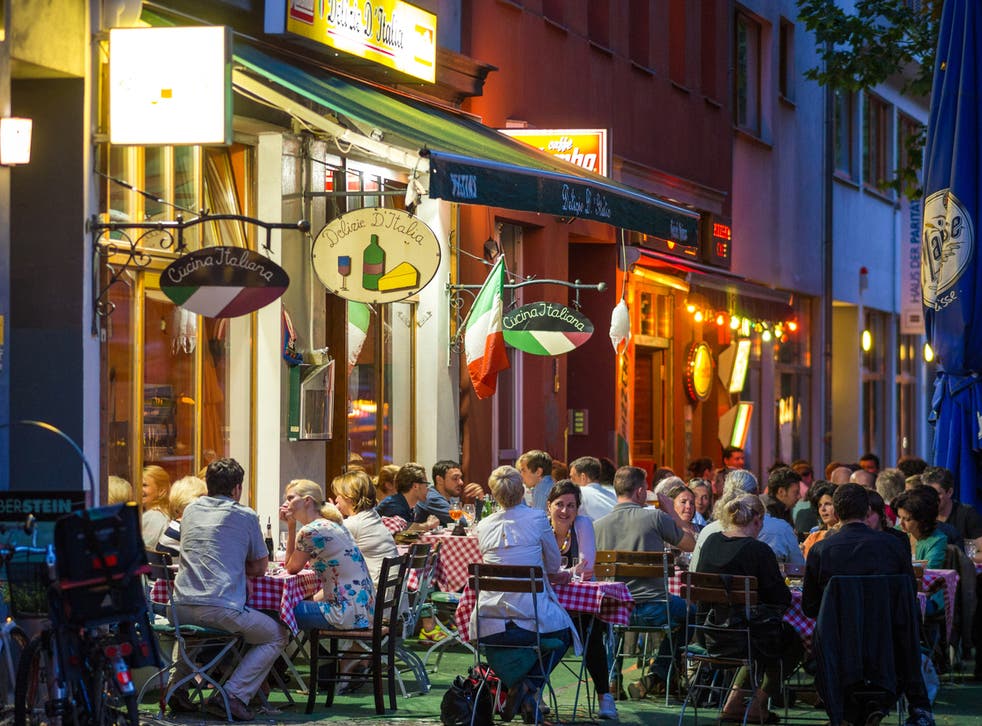 German minister lashes out at English speaking waiters in Berlin
Globalisation and immigration have made speaking German a political issue 
A German minister has criticised Berlin's restaurant staff for speaking English and not German.
Jens Spahn, a deputy finance minister, spoke out against the increasing use of English in Germany and specifically attacked those who worked in the country despite being unable to speak the language.
Speaking to Neue Osnabrücker Zeitung newspaper he said: "It drives me up the wall the way waiters in Berlin restaurants only speak English.
"Co-existence can only work in Germany if we all speak German. We can and should expect this from every immigrant.
"You would never find this kind of madness in Paris."
The minister, who sits on the right wing of Angela Merkel's Christian Democratic Union Party, is the latest public figure to join the debate about the prominence of the German language. Speaking good English is part of the German education system and lessons for children start in primary school.
Fashionable areas in Berlin like Mitte and Prenzlauer Berg have drawn American and English expats for years and bar and restaurant staff are often recruited from across Europe.
However, this has led to many establishments advertising their menus exclusively in English and hiring staff who speak only limited German.
Dominik Drutschmann wrote an article in Tagesspiegel about a visit to a restaurant in Neukölln where none of the four waiters spoke German.
Drutschmann wrote: "You shouldn't be ostracised from Berlin life just because you can't speak English very well."
The German government recently made it compulsory for asylum seekers to learn German. Those who don't can lose their benefits and right to live there permanently. The rule, however, does not apply to EU citizens.
Join our new commenting forum
Join thought-provoking conversations, follow other Independent readers and see their replies