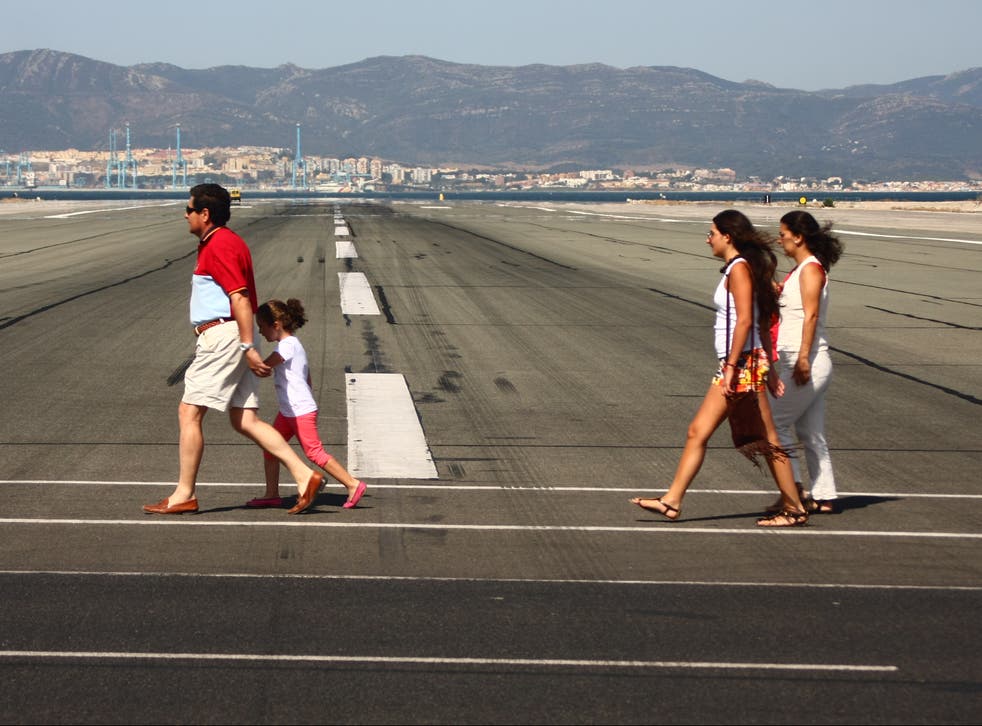 New flights to Gibraltar announced from May, despite holiday ban
The first flight from Hampshire to the British Overseas Territory is on sale for £62
Simon Calder
Travel Correspondent
Thursday 04 February 2021 12:10 Comments
Leer en Español
Even though there is currently an indefinite ban on all holidays from the UK, a regional airline has announced two new routes from the UK to Gibraltar for the summer of 2021 – from Birmingham and Southampton.
Eastern Airways' Southampton service, beginning on 24 May, is the first from the Hampshire city to Gibraltar. Seats on the first flight are available for £75.
The 1,061-mile route is scheduled to take two hours, 50 minutes. It is intended to attract business travel from the financial services and maritime sectors, as well as holidaymakers.
The Birmingham link, starting on 28 May, restores a connection that was lost when Monarch Airlines collapsed in 2017.
Flights will be operated by Embraer 190 commuter jets.
Steve Szalay, operations director at Southampton airport, called it "a positive step forward given the challenging conditions our entire industry continues to face".
Gibraltar's tourism minister, Vijay Daryanani, said: "The links with both Birmingham and Southampton will open up a new catchment areas for Gibraltar."
He said that the territory's government is committed to adding further routes and more carriers.
Sean Moulton, UK airline schedule analyser, said: "Eastern Airways connecting Gibraltar to points across the UK will help to offer an alternative route for holidays in 2021, as well as providing lost capacity from the previous Monarch route to Birmingham.
"The Southampton route also allows Eastern Airways to connect passengers to airports across northern England and Northern Ireland and providing important links from the overseas territory to the British Isles."
Gibraltar is currently served from Gatwick by easyJet, from Heathrow by British Airways and from Luton by Wizz Air. Summer services from Bristol, Manchester and Edinburgh are planned by easyJet.
Separately, Wizz Air has announced a new route from Luton to the Bosnian capital, Sarajevo, to begin on 21 May.
Owain Jones, managing director of Wizz Air UK, said: "Travel is currently restricted due to government regulations, but at Wizz Air we are already looking ahead to a brighter future in which holiday travel is possible again."
Various airlines have tried linking Sarajevo with the London area in the past, but none has proved sustainable.
Register for free to continue reading
Registration is a free and easy way to support our truly independent journalism
By registering, you will also enjoy limited access to Premium articles, exclusive newsletters, commenting, and virtual events with our leading journalists
Already have an account? sign in
Join our new commenting forum
Join thought-provoking conversations, follow other Independent readers and see their replies