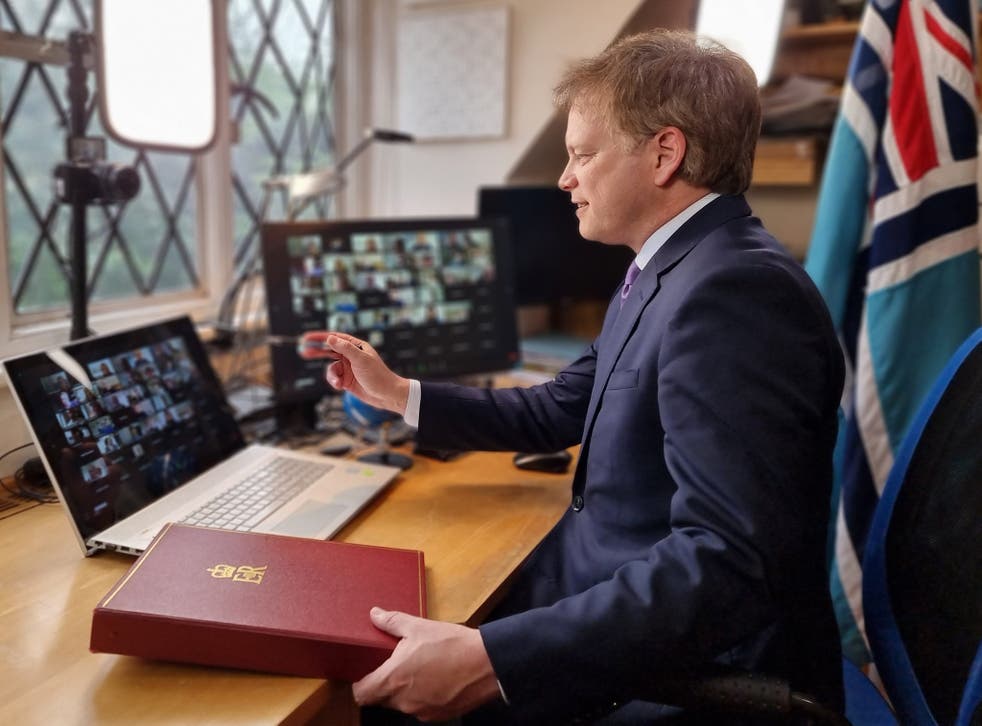 Global Travel Taskforce revival sparks hopes for international travel
Travel restrictions for leaving or returning to the UK have never been tougher
The transport secretary, who last month urged prospective travellers not to book a holiday, has chaired a meeting of a taskforce aimed at "restarting international travel in a safe and sustainable way".
Grant Shapps chaired the first meeting of the revived Global Travel Taskforce, comprising government departments, industry representatives, transport operators and travel agencies.
The stated purpose is "developing a new risk-based framework to facilitate international travel" as the coronavirus pandemic eases.
The organisations taking part include VisitBritain, as well as trade associations for airlines and airports.
Travel firms hard hit by repeated lockdowns were represented by easyJet, Eurostar, Jet2, Tui, Virgin Atlantic and British Airways' parent company, IAG.
Shipping firms included Brittany Ferries, DFDS, P&O Ferries, Royal Caribbean, Carnival and Viking Cruises
Last month the transport secretary said: "Please don't go ahead and book holidays for something which at this stage it is illegal to actually go and do – whether it's here or abroad."
Travel restrictions for leaving or returning to the UK have never been tougher.
International travel will get more difficult still on 8 March with the launch on of the "Declaration to Travel" – which anyone seeking to leave the UK must complete before boarding a train, boat or plane.
Transport operators face a fine if they allow travellers onboard without a legitimate reason.
Returning to the UK, all passengers must take a Covid test in the three days before travel. 
They must also pay £210 for two further tests on days two and eight after their arrival, and undergo 10 days of self-isolation – possibly in a quarantine hotel.
All these restrictions will need to be eased before meaningful holiday and business travel can restart. In addition, destinations must be prepared to accept British visitors.
The taskforce will report to the prime minister on 12 April, and will also involve work on a so-called "vaccine passport".
Mr Shapps tweeted afterwards: "May 17 is earliest int. travel could start. Leisure & holiday travel currently illegal."
Clive Wratten, chief executive of the Business Travel Association, tweeted back: "Such a shame that you haven't included or mentioned #BusinessTravel in your tweet or meeting. 
"Business travel will power the economy, the aviation industry and global Britain."
Join our new commenting forum
Join thought-provoking conversations, follow other Independent readers and see their replies