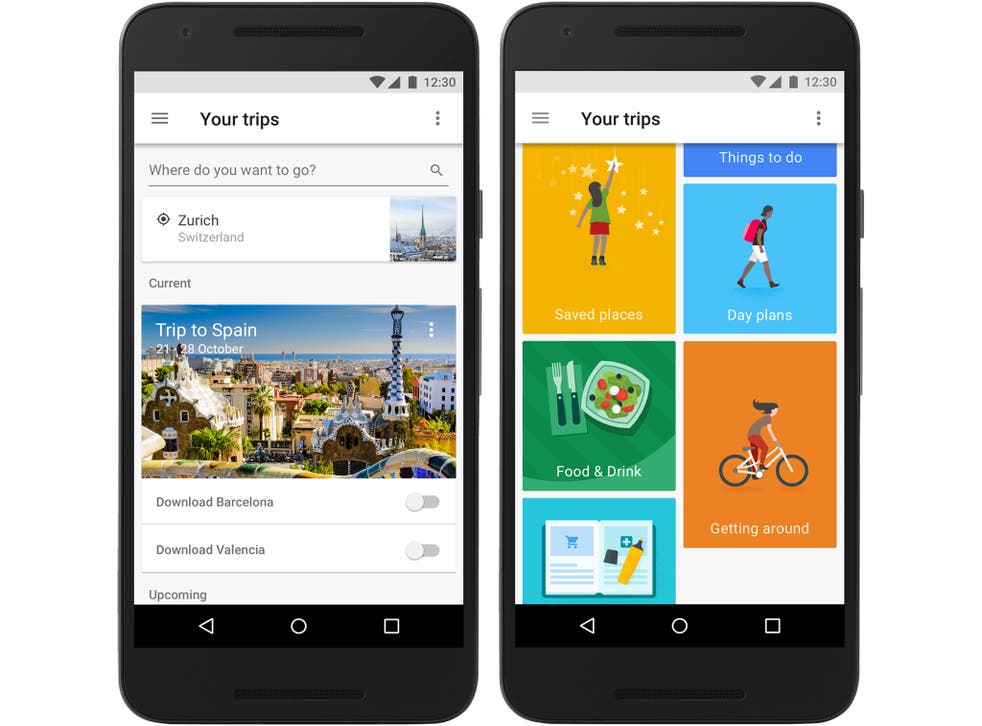 Google Trips: What is it, and can an app really save on roaming charges abroad?
Want access to your travel itinerary and maps abroad without being stung with nasty data roaming charges? There's an app for that. So how does it work?
We're all aware that travel and smartphones are inextricably intertwined. From trip research and planning through to the practicalities of check-in, bag drop and boarding, smartphones smooth our paths. So much so that air transport IT and communications specialist SITA's 2016 Airline IT Trends Survey reveals that in the next three years, 86 per cent of airlines will offer flight bookings via mobile; 91 per cent will have app-based boarding passes; and 71 per cent of airline apps will offer real-time baggage status updates.
But here's the thing. Once abroad, if you haven't sorted out a good roaming plan, you might be in for an unpleasant surprise when your next phone bill arrives, especially if you've consumed data via foreign networks.
To address this, Google has just launched Google Trips, which it describes as a "a personalized tour guide in your pocket".
It's an app that can work offline, enabling access to all your flight and hotel bookings, itineraries, local sightseeing and transport intel and much much more - but you have to do a spot of pre-trip preparation before you embark on your journey. Download the app, sign-in with your Gmail account and it scans your emails for trips past, present and future, extrapolating travel dates, flights and journey information.
The app then gives you the option to download a package of data for your destination, segregated into reservations, things to do, indoor and outdoor saved places, maps, and food & drink - the menus vary slightly from city to city, depending on the nature of the locales.
So far, Google has worked out a "variety of day plans" for the top 200 cities in the world, based on recommendations accumulated via other Google account holders, whose comments on places of interest, restaurants etc can be accessed via the app, available as a free download on both Android and iOS.
Register for free to continue reading
Registration is a free and easy way to support our truly independent journalism
By registering, you will also enjoy limited access to Premium articles, exclusive newsletters, commenting, and virtual events with our leading journalists
Already have an account? sign in
Register for free to continue reading
Registration is a free and easy way to support our truly independent journalism
By registering, you will also enjoy limited access to Premium articles, exclusive newsletters, commenting, and virtual events with our leading journalists
Already have an account? sign in
Join our new commenting forum
Join thought-provoking conversations, follow other Independent readers and see their replies