Graham Hughes: Man who visited every country in the world without flying details his experience
Graham Hughes traversed the entire globe in four years and 31 days without ever setting foot on an aircraft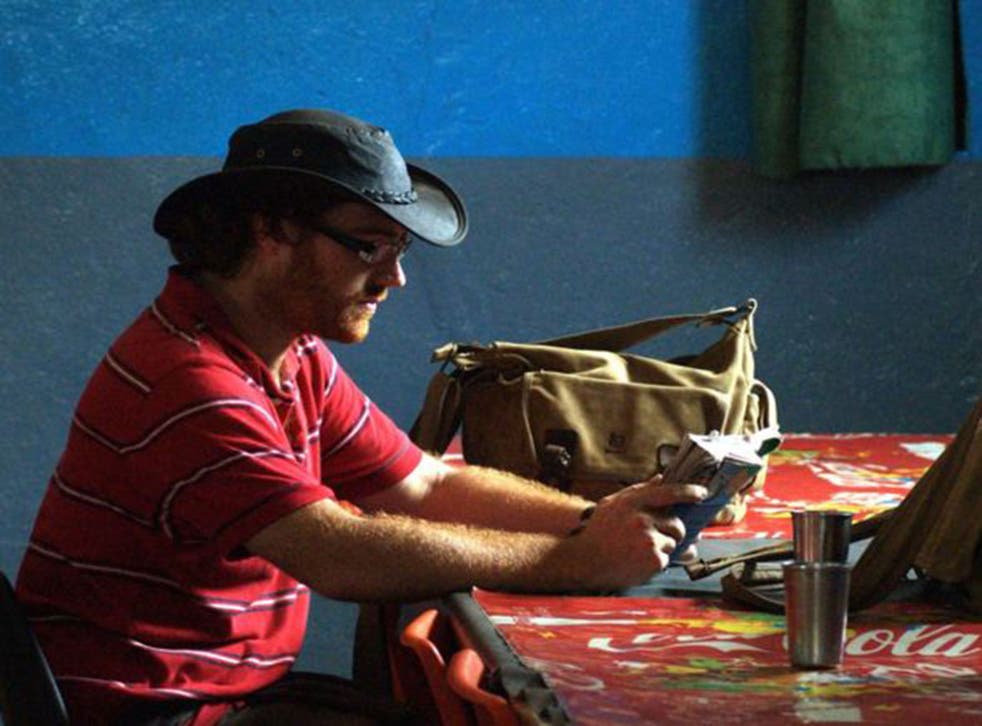 The British adventurer who holds the world record for visiting nearly every country in the world without flying has spoken of his experience - saying Iran has the "nicest people" and the Seychelles was the hardest country to get into.
Answering questions from the users of website Reddit, Graham Hughes recounted how he spent four years and 31 days on his "Odyssey Expedition" - travelling all over the world to raise money for WaterAid.
He completed the feat on 26 November 2012, when he entered the newly formed South Sudan before travelling back to his native Liverpool over land and sea so he could visit any new countries that may be declared in the meantime.
Setting himself a budget of £100 a week, during his journey he "watched one of the last space shuttles take off, ran the US blockade to get into Cuba, joined a Bwiti tribe in Gabon, was helped by Maoist rebels in Nepal, danced with the Highlanders of Papua New Guinea, swam in the famous jellyfish lake of Palau and climbed to the top of the Great Pyramid of Giza."
He was arrested several times and even went to jail in Cape Verde - where they "thought [he] was a people smuggler" - and in Congo, where they "just didn't like the look of [him]".
Detailing his experience of Iran's friendliness, he recounted taking an overnight bus from Shiraz to Khorramshahr, sitting next to an elderly lady who talking in Farsi on the phone.
Suddenly she passed him her phone. Her English speaking grandson was on the line and inviting him to breakfast at her house because she was worried he wouldn't "have anyone to make him breakfast".
He said he went to her house and "she laid out a thick tablecloth on the floor, we sat on cushions. Breakfast consisted of flatbread, eggs, jam and spices".
In terms of logistics, he said the Seychelles was the "hardest, hardest, hardest" place for him to get to because it was both an island and "slap-bang in the middle of the high-risk area for Somali pirates", meaning no one would take him.
He said he attempted the crossing three times from three different countries before finally making it across on 26 October 2012 - after getting a ride on a cruise ship from India that was heading south for the winter.
Mr Hughes world record was declared by Guinness World Records in February 2014 after a lengthy authentication process.
Register for free to continue reading
Registration is a free and easy way to support our truly independent journalism
By registering, you will also enjoy limited access to Premium articles, exclusive newsletters, commenting, and virtual events with our leading journalists
Already have an account? sign in
Register for free to continue reading
Registration is a free and easy way to support our truly independent journalism
By registering, you will also enjoy limited access to Premium articles, exclusive newsletters, commenting, and virtual events with our leading journalists
Already have an account? sign in
Join our new commenting forum
Join thought-provoking conversations, follow other Independent readers and see their replies