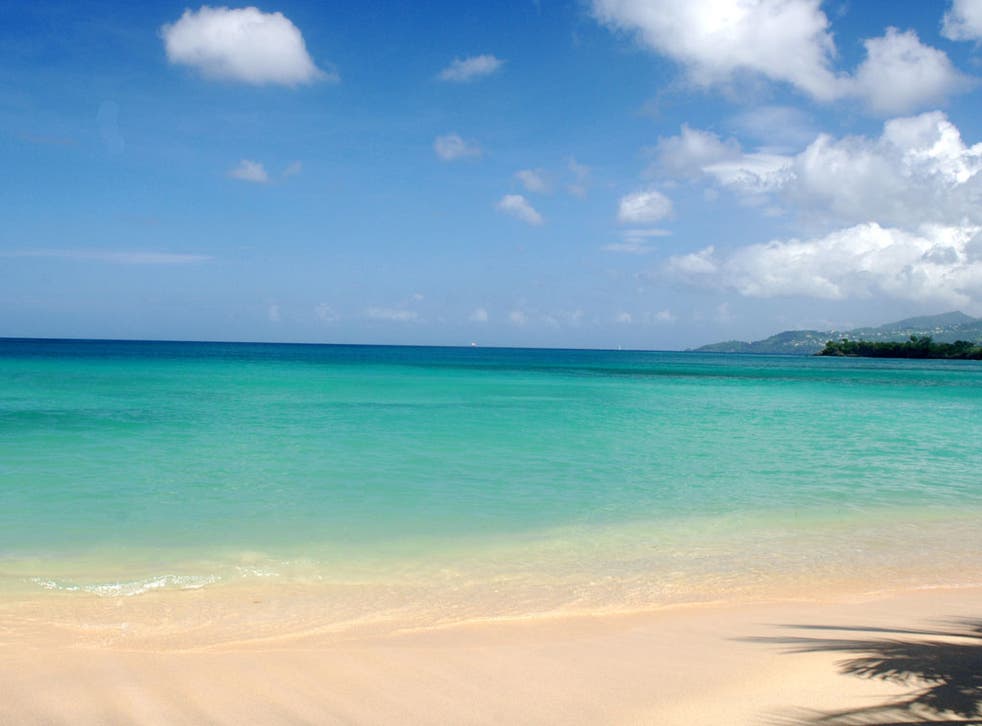 Grenada takes 'aggressive efforts' to contain coronavirus after outbreak at Sandals resort
'The sudden spike in Covid cases originated at Sandals Grenada and demonstrates the grave dangers we face,' says country's prime minister
Helen Coffey
Wednesday 16 December 2020 10:07 Comments
Grenada is fighting to contain an outbreak of Covid-19 after 26 people tested positive for the virus at the Sandals all-inclusive resort.
The cluster event has seen resort guests, staff and their contacts test positive, with Grenada's acting chief medical officer, Dr Shawn Charles, warning that the number of confirmed cases "is likely to increase significantly" once more test results are processed.
The country is making "aggressive efforts to stop the spread", according to the Ministry of Health, with temporary measures including the postponement of community events and gatherings; the closure of all businesses and public transport by 10pm; and the closure of restaurants, which can only do a takeaway service.
The Caribbean nation has only had 69 confirmed cases to date, and zero coronavirus deaths.
Grenada's prime minister, Keith Mitchell, said: "The sudden spike in Covid cases originated at Sandals Grenada and demonstrates the grave dangers we face.
"The grim reality is that 13 people from one household have tested positive, based on a staff member's exposure to Covid. It cannot be determined at this time that this was due to a breakdown in the application of the resort's protocols, but we must enforce the law."
He added that the Ministry of Health is now revisiting the protocols for all hotels and resorts.
"The magnitude of this new cluster of cases means it is not business as usual during this holiday season," he said.
Although Sandals has been forced to temporarily stop accepting new guests, the resort is otherwise fully operational.
"Grenada's situation is an isolated one, the asymptomatic individuals were quickly identified and we are collaborating with public health authorities to develop key learnings further," the company said in a statement, reports Travel Weekly.  
"Our Sandals Platinum Protocols of Cleanliness are working as they should to ensure our resorts are doing everything possible to keep risks to a minimum for our valued guests and team members."
What does a no-deal Brexit mean for food prices, travel, study and the economy
Guests who were due to arrive this week have been rehoused in other resorts.
According to the Ministry of Health, the resort has now been "deemed to be a place of screening and assessment."
Entire households related to the confirmed cases have been quarantined, while contact tracers are also locating all other contacts who have potentially been exposed to the virus.
The prime minister added that the government anticipates a further tightening of measures as the situation evolves, but that a nationwide shutdown "is not the preferred option."
Register for free to continue reading
Registration is a free and easy way to support our truly independent journalism
By registering, you will also enjoy limited access to Premium articles, exclusive newsletters, commenting, and virtual events with our leading journalists
Already have an account? sign in
Join our new commenting forum
Join thought-provoking conversations, follow other Independent readers and see their replies