Twice as many guns seized at US airports last year
It comes as passenger numbers across US airports fell by 500 million in 2020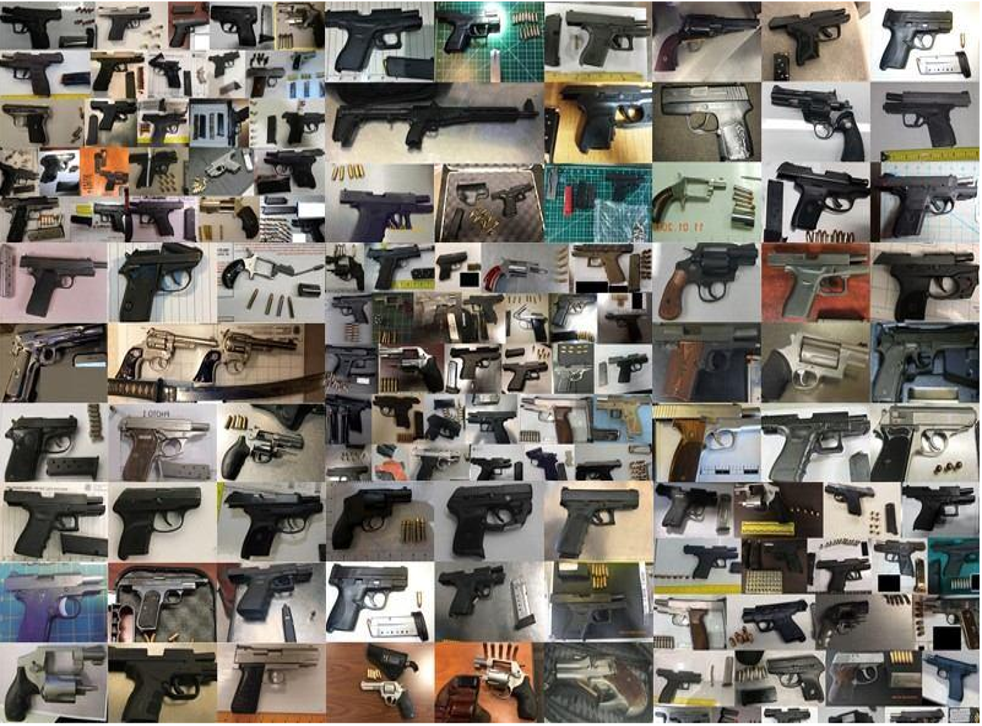 Twice as many guns were confiscated from US passengers last year than in 2019.
Officers from the Transportation Security Administration (TSA) caught approximately 10 firearms per million passengers in 2020, compared to five guns per million the year before.
It marked the highest rate in the agency's history.
In total, 3,257 guns were found in passenger's carry-on bags at checkpoints last year, despite the number of travellers falling by 500 million due to the pandemic.
Of the guns found, 83 per cent were loaded, said TSA.
Hartsfield-Jackson Atlanta International Airport was where most guns were seized - 220 last year. In second and third place were Dallas Fort Worth Airport and Houston's George Bush International Airport, where 176 and 126 guns were found respectively.
In total, guns were found at 234 airports across the US.
Passengers can carry guns in checked luggage, provided they are properly packed and declared, although laws vary by state. In some cities, travellers who pack guns in their carry-on luggage face criminal charges.
"Firearms are strictly prohibited onboard planes in the passenger cabin," said Senior Official Performing the Duties of TSA Administrator Darby LaJoye.
"Bringing a firearm to a TSA security checkpoint poses a serious risk to TSA officer and passenger safety, and doing so may result in significant fines or arrest."
Register for free to continue reading
Registration is a free and easy way to support our truly independent journalism
By registering, you will also enjoy limited access to Premium articles, exclusive newsletters, commenting, and virtual events with our leading journalists
Already have an account? sign in
Register for free to continue reading
Registration is a free and easy way to support our truly independent journalism
By registering, you will also enjoy limited access to Premium articles, exclusive newsletters, commenting, and virtual events with our leading journalists
Already have an account? sign in
Join our new commenting forum
Join thought-provoking conversations, follow other Independent readers and see their replies