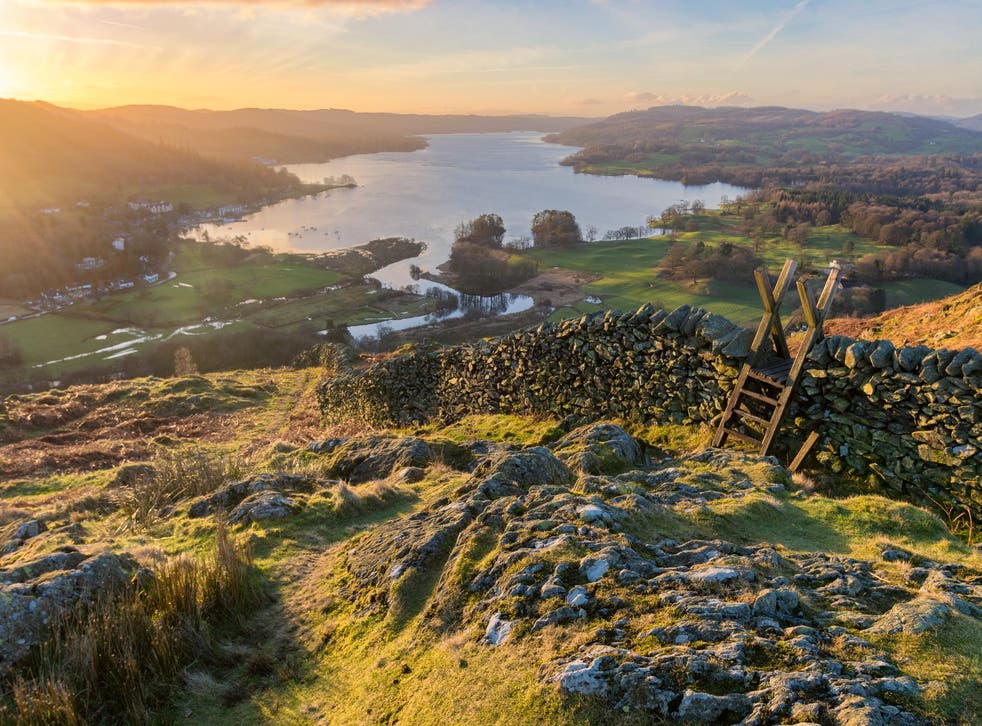 Can I go on holiday at half-term?
Whether you're considering a domestic break or a far-flung getaway, here's everything you should know before you go
With the rules regarding travel becoming increasingly complex during the coronavirus pandemic, it can be hard to plan ahead.
But with the October half-term fast approaching, many parents are wondering whether it might be feasible to get away.
Whether you're weighing up a staycation or something further afield, here's everything you need to know about taking a holiday right now.
I live in Wales – can I go on holiday this half-term?
It depends on where you live. Some parts of the country, such as numerous destinations in South Wales including Cardiff, Bridgend, Merthyr Tydfil and Newport, went into lockdown in September.
The Welsh government says: "People will not be allowed to enter or leave these areas without a reasonable excuse, such as travel for work or education."
Going on holiday would not be regarded as a reasonable excuse.
However, those living in an area with no local restrictions are free to travel to anywhere else without restrictions.
I live in Scotland – can I go on holiday this half-term?
At the end of September, the first minister, Nicola Sturgeon, said: "Given that this is a global pandemic, please do not book travel overseas for the October break if it is not essential.
"Please think of the October break as an opportunity to further limit social interaction."
However, it was a request, not a legal requirement; on 7 October, she ruled out introducing Scotland-wide travel restrictions.
All people living in the central belt region, stretching from Glasgow to Edinburgh, are advised not to travel outside their local area from 10-25 October unless absolutely necessary.
Others within Scotland are also being told not to visit the central belt unless they have to.
But Ms Sturgeon added: "We are not insisting that people cancel any half-term breaks they have planned."
Current rules state that, although residents can stay in a hotel, B&B, apartment or holiday cottage, they can only stay with members of their household. Staying over or socialising at another person's house is prohibited.
I live in Northern Ireland – can I go on holiday this half-term?
The Northern Ireland government urges its citizens to think twice about going abroad: "Carefully consider your holiday and travel options, in light of the continuing Covid-19 threat.
"A 'staycation' is one way of mitigating the risks, while also supporting the local economy."
However, there is currently nothing legally stopping most people in the country from travelling elsewhere.
The only exception is Derry City and Strabane, where residents have been told to avoid all unnecessary travel, meaning holidaying is off the table.
Within Northern Ireland, mixing or staying indoors with other households who are not in your support bubble is banned.
I live in England – can I go on holiday this half-term?
Broadly speaking, yes. If you live somewhere without lockdown restrictions, you may travel to anywhere similarly unencumbered, as long as you do not holiday with more than six people.
You can do this with people outside of your household or support bubble, but you should maintain social distancing.
For the areas of England that are currently subject to additional restrictions, such as Bolton, the government says: "You can still go on holiday outside of Bolton, but you should only do this with people you live with."
The main thing to remember is that people from an area with restrictions must only holiday with people from their own household or support bubble.
Those from an unrestricted area may holiday in a restricted area – but again, should only do so with people in their own household/support bubble. You can stay in the same hotel as another household in an area under lockdown, but cannot share rooms and should avoid socialising with them indoors.
Where can I go on holiday in the UK?
The majority of places – although it's worth checking all the local lockdown restrictions before booking or travelling.
Travelling to anywhere in Scotland is currently allowed unless there are local rules in place. People are advised to avoid visiting the central belt region from 10-25 October if possible (though this is not legally prohibited).
Places you won't believe are in England

Show all 12
Holidaying anywhere in Wales with local restrictions in place is forbidden – police can issue fixed penalty notices for breaking this rule, or you could be prosecuted and fined by the courts. But anywhere without restrictions is fair game.
Outside Derry City and Strabane, travel is permitted to anywhere in Northern Ireland at present.
In England, nowhere is legally off limits. The government says: "You can travel into an area with local restrictions on holiday."
But you must not stay in a private home there with people you do not normally live with. That includes sharing self-catered accommodation such as holiday cottages, apartments or boats.
Where can I go on holiday abroad?
This depends on several factors – including your taste for adventure. Firstly, it's dependent on whether the country in question will let you in; and, in some cases, this will be based on which specific region of the UK you hail from.
Secondly, even if you're allowed in, there might be quarantine restrictions in place – not much fun if you're only going for a week.
Thirdly, the country in question might require a negative Covid-19 test result taken within a certain timeframe before departure. At present, these tests must be taken privately (not through the NHS testing scheme) and cost anywhere between £100 and £300.
Even if there are no outbound restrictions, your destination might not be on the Department for Transport's list of approved travel corridors, meaning when you return to the UK you'll be expected to quarantine for two weeks.
This also means the country is likely to be on the Foreign Office's list of places to which it advises against all non-essential travel, invalidating all standard travel insurance policies (although you can buy specialist cover).
If you want to avoid all restrictions, including providing a private test result, here are the countries you could currently visit (though the list is shrinking on a weekly basis):
Germany
Gibraltar
Greece
Italy
Portugal (Azores and Madeira only)
San Marino
Sweden
What if my area suddenly goes into lockdown and I'm not legally allowed to travel?
The Competition and Markets Authority (CMA) says you should be able to get a refund if you've booked a holiday. A refund is due, says the CMA, when "a consumer is prevented from receiving any goods or services, because, for example, lockdown laws… have made it illegal to receive or use the goods or services".
However, this view is not substantiated by the Package Travel Regulations 2018, and has yet to be fully tested in court. While package holiday companies such as Tui and Jet2 have largely been cooperative, a DIY trip could prove trickier.
What if we book and then have to self-isolate?
Unfortunately, you don't have much legal protection as a consumer. Technically, it's you rather than the company who's responsible for the holiday contract not being fulfilled.
Travel association Abta says that, although it's encouraging members to be flexible, it's "entirely up to them" whether they allow you to rebook.
This is a situation in which having comprehensive travel insurance would be useful, as you could hopefully claim back the money through your policy should the holiday provider prove unhelpful (see below).
Can I get travel insurance to cover coronavirus?
Increasingly, yes. Although at the beginning of the pandemic most insurers starting specifically outlawing Covid-19 claims, some companies have started to offer coronavirus cover as part of their policies again.
Allianz Assistance, Trailfinders, Staysure and Saga are just a few of the providers already offering this type of cover. The important thing to note is whether it only provides for medical cover should you get coronavirus while on holiday, or if it also offers protection against holiday cancellation due to the pandemic.
If you're venturing to a country that's now on the Foreign Office's naughty list – which would normally invalidate your travel insurance – you can still buy a policy from a specialist provider, such as Battleface.
Join our new commenting forum
Join thought-provoking conversations, follow other Independent readers and see their replies