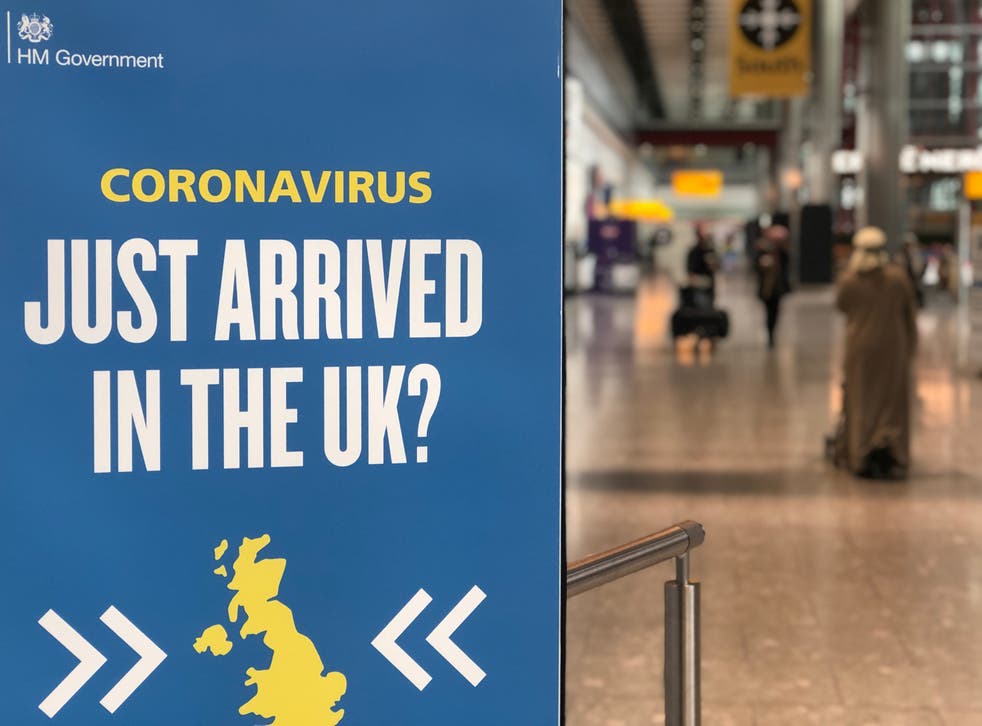 Heathrow warns of 'catastrophic decline' as business slumps by 82%
Government accused of 'leaving the UK's world class aviation sector out in the cold'
Britain's leading airport has reported an 82 per cent decline in traffic in October – describing it as "the eighth consecutive month of catastrophic decline".
Heathrow airport's latest traffic report says: "With the current travel ban, November is likely to be even worse."
Leisure travel has been banned between 5 November and 2 December.
The worst-hit region is North America, with traffic down 95 per cent.
The report says: "Long-haul and critical markets for trade suffered the worst declines due to the government's debilitating quarantine requirements."
Arrivals from almost all overseas countries must self-isolate for two weeks.
Heathrow's statement warns: "The lack of a testing regime has left British airports unable to compete with EU rivals.
Heathrow is offering one-hour "Lamp" Covid-19 tests to passengers travelling to other countries, but these are not yet approved for UK arrivals.
The airport's chief executive, John Holland-Kaye stepped up his criticism of the government, saying: "Aviation is the lifeblood of the UK's economy, critical for exports of goods and services and imports of vaccines, as well as inbound tourism, students and foreign direct investment.
"Lack of government action is weakening our sector, making it harder for us to support the eventual economic recovery and help deliver the prime minister's vision of a global Britain."
The report also says: "UK's aviation industry is essential to the supply chain of temperature-sensitive, time-critical goods like vaccines – 41 per cent of the UK's pharmaceutical supplies are imported via Heathrow alone."
At the Airport Operators' Association conference earlier this week, the transport secretary, Grant Shapps, said: "We are leading international work to develop a framework for international travel to provide global consistency."
He said the government has provided furlough support for 55,000 aviation employees, "worth £1 billion to £2 billion to the sector," and £1.8 billion through Covid Corporate Financing.
Heathrow has performed better than most UK airports, and from December will add new and returning airlines, including RwandAir, Czech Airlines, Spice Jet of India and Ukraine International Airlines.
Join our new commenting forum
Join thought-provoking conversations, follow other Independent readers and see their replies