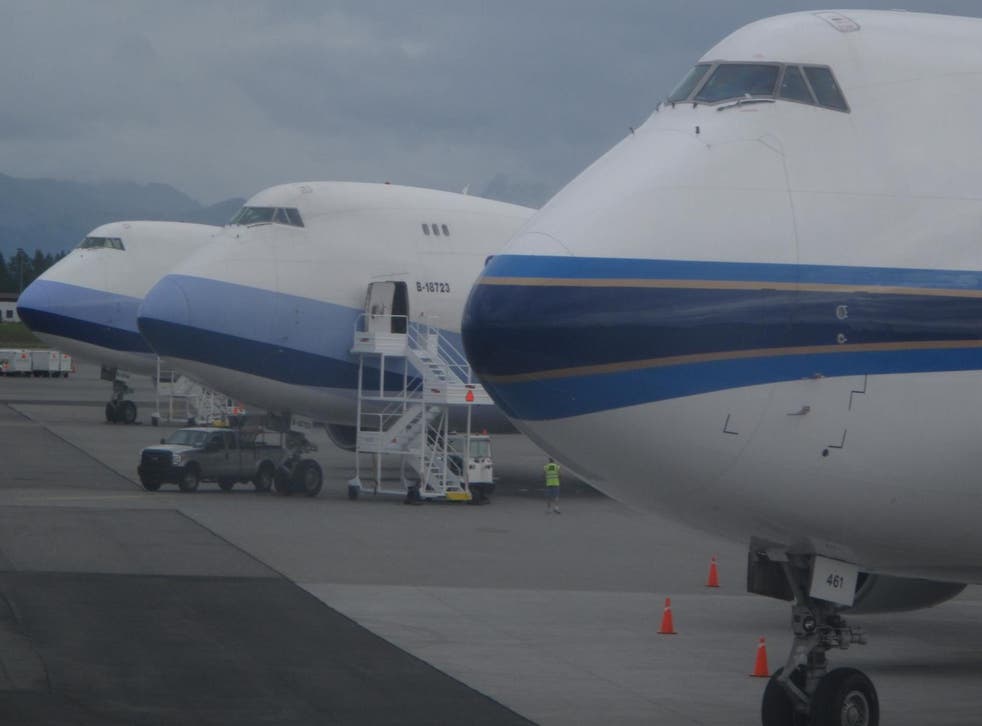 Heathrow: what new arrivals on the departure screens?
Caracas, Cincinnati and Carlisle could all appear on the route network from Britain's biggest airport
Late on Friday, to nobody's surprise, the legal challenges began against plans for a third runway at Heathrow Airport.
Lawyers acting for Heathrow Hub, the plan to extend the existing northern runway rather than build a fresh one, are seeking permission for a judicial review of the decision by the transport secretary, Chris Grayling, to back the airport's scheme for a third runway.
They claim the Department for Transport's evaluation process was flawed. As a result, they say: "Mr Grayling has selected the most expensive, complex, disruptive expansion plan which, among other things, we believe will unnecessarily cause a substantial rise in fees for passengers and airlines."
The backers of the extended runway are merely first in the High Court queue: local authorities and environmental groups will all take their turns. But Heathrow Airport is confident that by 2026 a third runway will be boosting connectivity at Europe's busiest airport.
For prospective travellers to or from Carlisle, Cincinnati and Caracas, the key questions is: what will be the new arrivals on the departure screens?
The airport itself gives a few clues, at least in terms of internal UK links: "An expanded Heathrow means an opportunity for new domestic connections to airports like Humberside, Dundee, Newquay or Liverpool." (I think Heathrow's popularity elsewhere in the UK might be bolstered were the "or" replaced by an "and" in that sentence.)
But an excellent new piece of work by OAG, leading provider of digital flight information, assesses the new routes that the 54 per cent increase in capacity might enable.
The researchers have looked at current links from UK regional airports to Amsterdam airport to assess how similar connectivity could be achieved to Britain's leading airport. New – or, mostly, restored – links are predicted to Belfast International, Carlisle, City of Derry, Doncaster/Sheffield, Dundee, Durham-Tees Valley, Exeter, Humberside, Liverpool, Newquay, Norwich and Prestwick.
In addition, the Isle of Man, Jersey and Guernsey may regain routes to and from Heathrow.
Looking ahead a couple of decades, though, would it really be feasible to sustain routes to airports such as Carlisle, Dundee and Prestwick in relatively sparsely populated regions, when airlines are desperate to expand intercontinental networks?
Heathrow Airport seizes on Brexit to say: "Leaving the EU will create the opportunity to prioritise and protect air links from Heathrow to other UK airports."
At present the EU has strict rules on the assignment of slots – basically, allowing the market to decide who flies where. But, says Heathrow: "New slot rules could be created to ring-fence a certain portion of the slots at Heathrow for domestic use."
Those UK regional services, OAG calculates, would comprise one in nine of all the new routes facilitated by the third runway.
For international flights, though, the researchers predict mainly more of the same: "Whilst much of the case for the third runway has been based around increased domestic connectivity and access to new emergent markets around the globe, we believe that the majority of new slots will be consumed by European services."
OAG expects there will be "a decidedly orange tint" to the network map.
"Our core assumption: major low-cost airlines such as easyJet, which has already expressed an interest in serving Heathrow, would seek to secure a large part of the new entrant slot capacity available."
With those slots, you can expect frequent flights to Berlin, Basel, Geneva, Paris, Toulouse, Lyon, Nice, Lisbon, Milan Malpensa and Rome – all bread-and-butter routes for British Airways.
But would easyJet view the new market opportunity as complementary to Gatwick, or simply move assets around the M25 to Heathrow? OAG answers with another question: "In simple strategic terms, why would you move and give up valuable slots and market strength at an airport [Gatwick] with 46 million passengers per annum?"
Gatwick has established itself as a long-haul leisure airport, with British Airways, Norwegian and Virgin Atlantic all competing to Florida, the Caribbean and beyond. OAG predicts twice-daily services to Barbados, Cancun and Orlando. But airports will be keener to serve business destinations, which have more balanced year-round demand and higher numbers of premium passengers.
Numerous locations that have dropped off the route map from Heathrow could be restored, including Anchorage, Caracas and Harare – though political turmoil in the last two may delay their reappearance.
But it is Asia that is frequently touted as hungry for Heathrow links. OAG has found 26 airports in both North and South East Asia that handle more than 10 million scheduled outbound seats a year but currently have no service to Heathrow.
Two of them are airports previously served non-stop from Heathrow, but which have been superseded by newer airports: Bangkok Don Muang and Seoul Gimpo. Because they are closer to the centres of the Thai and South Korean capitals they serve, they could be ripe for revival. Also on the list: the Indonesian island of Bali, the Japanese island of Okinawa and China's northernmost city, Harbin – well placed to serve Vladivostok in Russia as well as North Korea.
Finally, what about the prospect of a competitor such as Norwegian – or British Airways' sister airline, Level – launching long-haul, low-cost links? Los Angeles, New York, Hong Kong, Singapore and Toronto are the top five prospects.
Ensuring there are enough aircraft and pilots deliver the expected growth is one challenge; working out how the expansion is managed is another.
"No airport can possibly accommodate such an immediate level of growth overnight, or can it?," says OAG.
However the route map turns out, in the early stages at least, you can look forward to a price war: "Initially, there will be an excess of capacity in the total London market which will in turn lead to some very competitive fares during the developmental stages of the third runway opening; good news for all travellers, at least for a while."
Register for free to continue reading
Registration is a free and easy way to support our truly independent journalism
By registering, you will also enjoy limited access to Premium articles, exclusive newsletters, commenting, and virtual events with our leading journalists
Already have an account? sign in
Register for free to continue reading
Registration is a free and easy way to support our truly independent journalism
By registering, you will also enjoy limited access to Premium articles, exclusive newsletters, commenting, and virtual events with our leading journalists
Already have an account? sign in
Join our new commenting forum
Join thought-provoking conversations, follow other Independent readers and see their replies