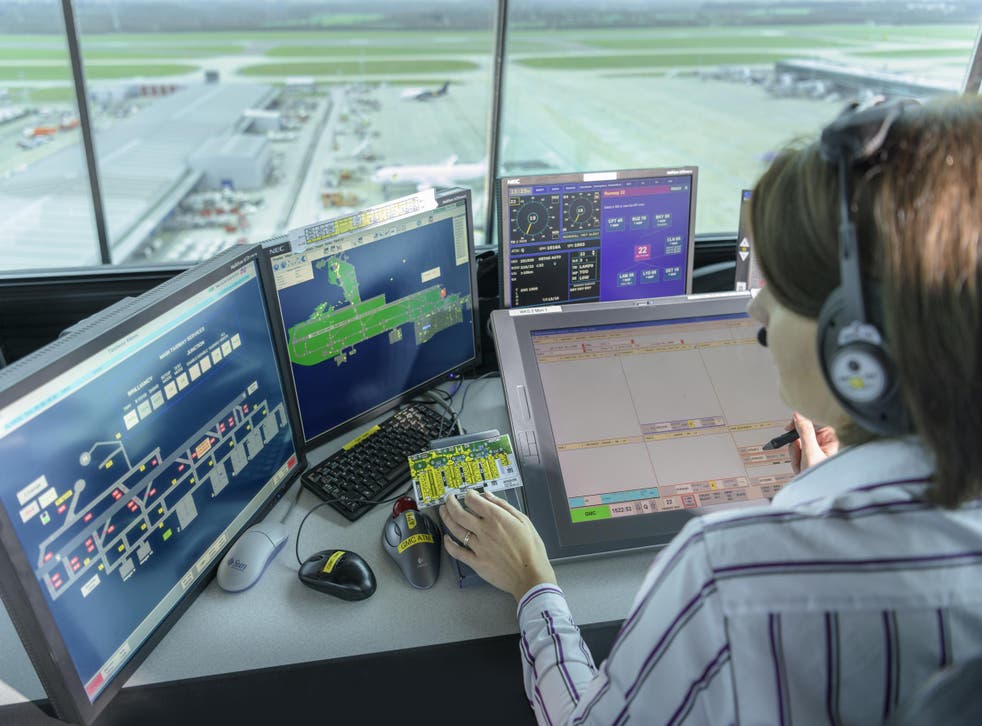 Heathrow airport latest: Delays and disruptions to flights during air-traffic control change
Passengers to Heathrow can expect delays of 20 minutes
People who live near Heathrow Airport can expect extra flights early in the morning for the next 10 days as new air-traffic control practices bed in. Permission has been granted for an extra eight arrivals before 6am.
Residents of the Home Counties beneath the four holding points for the airport should anticipate more aircraft to be flying around in circles above them over the next few weeks, while weary airline travellers can expected delays touching down at Europe's busiest airport.
At Gatwick, up to 10 additional flights may operate after 11.30pm, as an exemption from the usual night flight quota at the Sussex airport.
The reason: an overhaul of air-traffic control procedures in south-east England takes effect on Wednesday 4 April.
London has far more flights than any other city in the world, as well as the busiest airspace – with Luton, Stansted and London City airports adding to the complexity for controllers.
NATS, the air-traffic provider, is switching from a 20th-century system using paper strips to a new electronic tool known as EXCDS.
While two control areas have already made the change, the stage that takes effect on Wednesday morning affects the London Terminal Control Centre – covering a large area of south-east England stretching from south of Birmingham to the French coast.
For the first 10 days of the transition, the amount of air traffic will be reduced to allow controllers to adjust to the new system. The idea is to "chop the tops off the spikes" in aircraft movements, reducing the maximum number of flights using the runways. Increasing the number of flights outside normal operating hours will mitigate the impact on passengers.
Heathrow is the busiest two-runway airport in the world, while Gatwick handles more movements than any other single-runway airport.
Pete Dawson, general manager of London Terminal Control, said: "We will be reducing the amount of air traffic in the transitioning sectors to give controllers more space to build up their confidence using the new tool in the live environment.
"We apologise in advance to any passengers who are affected.
"We thank residents close to these airports for their understanding while we make this important change."
He called the move "a crucial step in preparing ourselves for future traffic levels".
NATS has warned passengers at Heathrow to anticipate an average delay of 20 minutes going into Heathrow, and journeys to Gatwick being extended by about 10 minutes. Inbound delays are likely to lead to outbound flights running late.
After the initial 10-day spell, there are expected to be a further 10 days of reduced traffic, with full capacity restored "within a few weeks".
A spokesperson for British Airways, the biggest airline operating at Heathrow, said: "We are expecting to run a full schedule."
Join our new commenting forum
Join thought-provoking conversations, follow other Independent readers and see their replies