Paris Charles de Gaulle to overtake Heathrow as Europe's top airport
'It would be an economic disaster for the country to fall behind, just as we leave the EU', says Heathrow's chief executive, John Holland-Kaye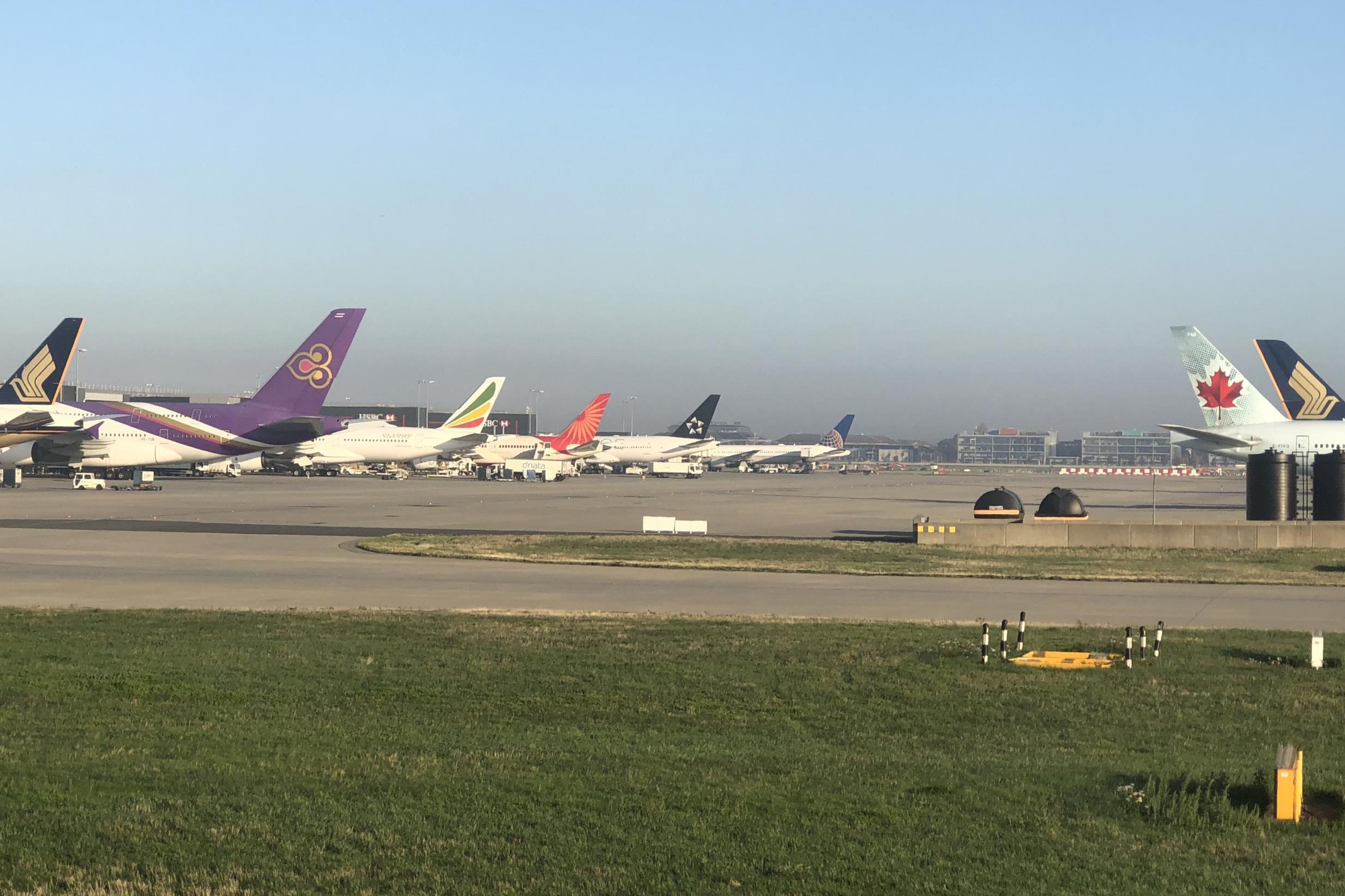 Paris Charles de Gaulle is set to eclipse Heathrow airport as Europe's leading aviation hub within 18 months, The Independent has calculated.
The airport in the French capital has four runways, compared with two at Heathrow.
In 2019, Paris CDG grew by around 5 per cent to 76.15 million passengers. Heathrow's growth was 1 per cent, to 80.9 million.
The Independent calculates that, if those rates of growth are sustained, Paris CDG will handle 80 million passengers this year, compared with 81.7 million for Heathrow.
The rolling annual totals for both airports, assuming constant growth, would be equal at 82.3 million at the end of July 2021. After that, Charles de Gaulle airport would move ahead.
Predictions may well be confounded by the sharp decline in traffic between Europe and China because of the coronavirus outbreak.
Five years ago, the Davies Commission on airport expansion in southeast England unanimously recommended a third runway at Heathrow. The plan was backed by government and parliament. But the project has lost momentum.
The planned opening date of 2026 has been missed, and – if it goes ahead – the new northwestern runway may not open until the very end of the 2020s.
Heathrow's chief executive, John Holland-Kaye, said: "If we are to be a truly global Britain, we need to be better connected to global markets than our rivals in Europe.
"It would be an economic disaster for the country to fall behind, just as we leave the EU. Heathrow's new runway will make the UK a winner, connecting all of Britain to global growth and that's why we need to get on with delivering it."
Heathrow has reported a record January, with 2.9 per cent more passengers than a year earlier.
There was a spike in domestic flights, largely attributed to the Flybe link with Newquay in Cornwall than began in March 2019.
The airline has announced it will end the Heathrow route in March 2020 and transfer flights to Gatwick.
Join our commenting forum
Join thought-provoking conversations, follow other Independent readers and see their replies