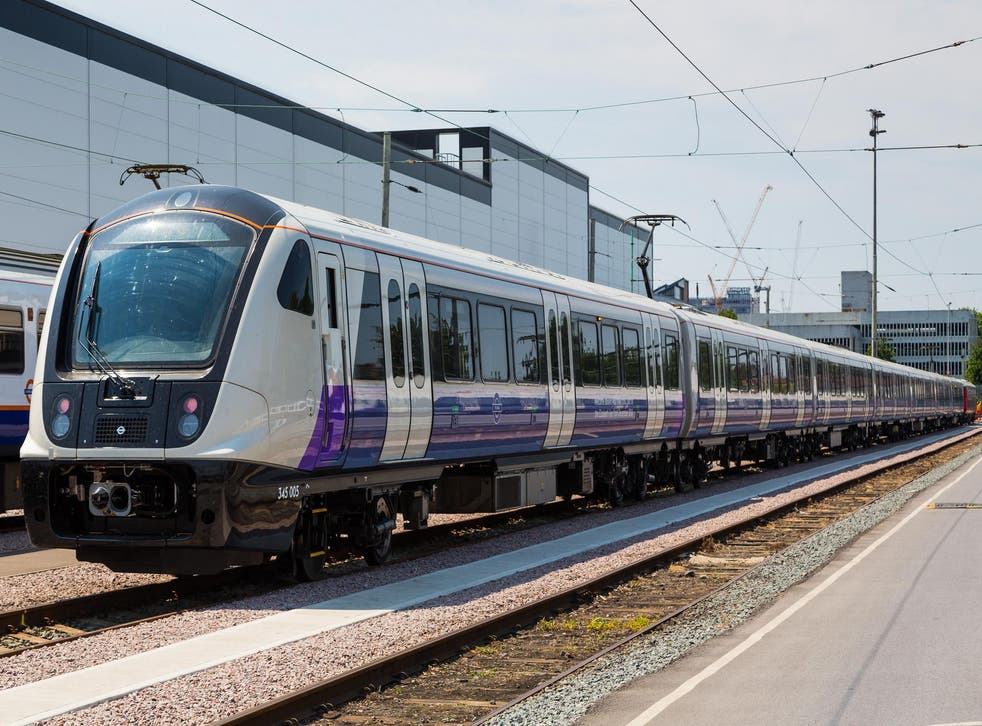 Why travelling to Heathrow from London can only get better
Plane talk: Heathrow travellers deserve better than the Piccadilly line
The western entrails of the Piccadilly line constitute one of the planet's deep mysteries.
The geometry is complex enough. At Acton Town, the dark blue Tube line splits, with one fork running to Heathrow airport and the other rambling through the western suburbs, up to Sudbury Hill then down to Rayners Lane and beyond.
Most travellers hoping to venture to somewhere more exotic than Uxbridge are concerned with the Heathrow bit. On this stretch, life gets more complicated still beyond Hatton Cross.
The line frays once again into a one-way loop via Terminal 4 to Terminals 2 and 3 (the station decorated with retro Concorde motives), while a two-way line runs to Terminal 5.
Goodness knows what first-time overseas visitors make of the Piccadilly line, because as a fairly regular user I am still mildly baffled – not just by the peculiar design, but the way it is run.
The sequence of destinations seems entirely random. (Properly arbitrary, that is – not "random" in the way that Ryanair's seat-allocation algorithm assigns only middle seats to a group of 17 passengers on the same booking.)
I imagine beside the platform in leafy Cockfosters, the northern terminus for the line, a Tube official waits with a hatful of slips of paper bearing names such as "Northfields" and "Uxbridge" on them. Before setting off, each driver makes a lucky dip.
A few of the slips say "Heathrow", either Terminal 4 or 5, providing some hope among more optimistic travellers that they might be taken to Europe's busiest airport. At certain times of the week, such optimism is justified because all the trains are airport-bound. In the small hours of Sunday morning, Heathrow Terminal 5 is served by a Tube train every 10 minutes, with no other options. But when loads of people want to get there, during a weekday rush-hour, the uncertainty principle applies.
I discovered this on Tuesday, at Green Park station – a place I had not planned to be. My flight was on British Airways from Heathrow Terminal 5 at 8.50pm. So exactly two hours before departure, I prepared to board the 6.50pm train from Waterloo to Feltham, the suburb just south of Heathrow. Even though the long-promised spur to the airport seems as elusive as ever, an ordinary commuter train is still a smart way to get there.
It takes only 26 minutes and costs £7.10 to reach the Heathrow airport area. From Feltham station you can hop on bus 490 to Terminal 4 and 5.
But my Plan A was thwarted. "Delayed" was all the Waterloo departure board would reveal.
So I hopped on the Jubilee line and headed for Green Park, to join the Piccadilly line. Here, my problems were only just beginning. Four trains were shown in the next 10 minutes. none of them going to Heathrow Terminal 5.
Should I stay or should I go? No contest. Even if train number 5 was going to the right station, there would be little scope for delay – and I shivered to recall previous stressful journeys where a Piccadilly line train stalled for five or 10 minutes one station short of the airport "to regulate the service". I'm sure we're all in favour of regulated services, but to do so when hundreds of people are increasingly keen to reach Heathrow seems perverse in the extreme.
So Plan C it was: Jubilee line to Baker Street and a swift change to the Bakerloo line to Paddington. Here, the Heathrow Express stood ready, looking swift, shiny and pricey.
The 100-mph train celebrates its 19th anniversary this weekend. Since Tony Blair opened the Heathrow Express in June 1998, the average return fare to Nice (where I was hoping to be) has probably halved. But the one-way fare on the express train has more than doubled from the original £10.
I have no complaints about paying £25 to rescue a trip that South West Trains and the Piccadilly line had threatened to scupper. But the gulf between the £6 fare for the slow and unreliable Tube and £25 for the fast and mostly reliable train looks too wide. Sure, there is a £10.30 Heathrow Connect option from Paddington, a stopping service taking 28 minutes, but with only two every hour it lacks the frequency that rail-air passengers need.
Happily, this week the first brand-new trains entered service ahead of the opening of the Elizabeth line – the suburban express service formerly known as Crossrail. In May next year, four trains will run from Paddington to the airport, replacing the Heathrow Connect, and 12 months after that the full service should begin from the City and West End. Fares are expected to be the same as the Tube trip to the airport, with frequencies and journey times less random.
Meanwhile the Heathrow Express will keep going. Long may it continue to provide an insurance policy for late-running passengers.
By May 2019 we will have a decent set of links between western Europe's biggest city and busiest airport. But if Heathrow's third runway ever gets built, and with it another terminal, it will be all change once more in the rail-air version of Mornington Crescent.
Join our new commenting forum
Join thought-provoking conversations, follow other Independent readers and see their replies