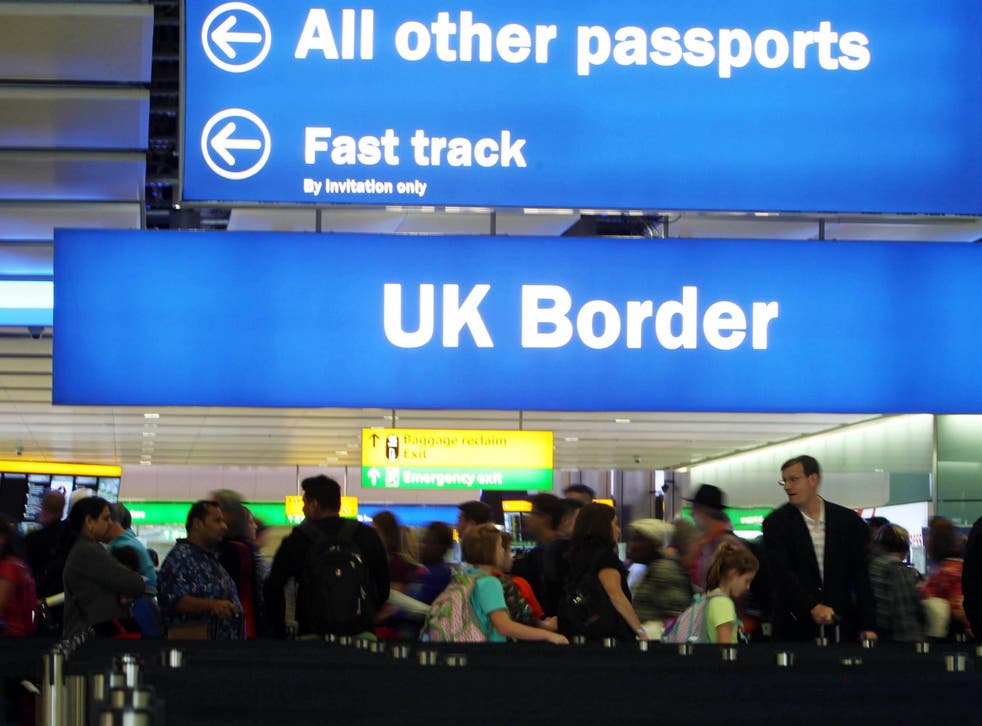 Heathrow airport passengers forced to queue for two and a half hours at border control
The UK Border Force met its queuing time target just once in July
The UK Border Force achieved its queuing time target at Heathrow airport on just one day in July, according to data sourced by Virgin Atlantic.
The airline has called on the government to improve wait times at immigration after it revealed that some passengers from outside the European Economic Area (EEA) had to queue for more than two and a half hours last month.
The Border Force has a target of processing 95 per cent of passengers from non-EEA countries within 45 minutes.
"This summer significant queues at Border Control mean that thousands of visitors have regularly faced the longest queues in London to get their passports checked, often over two hours, leaving them frustrated before they've even started their trip," Virgin Atlantic's chief executive, Craig Kreeger, told the Press Association.
"At a time when the UK needs to show the world it is open for business, the government and Border Force need to provide a great first impression for every visitor every time."
The busiest day was on 6 July, when some passengers spent up to two hours and 36 minutes waiting in line.
It follows British Airways' CEO Alex Cruz highlighting the same issue in a letter to The Times last month; he called the situation at border control "unacceptable" and "a farce", and asked Sajid Javid, the home secretary, to take "immediate action".
"Queues are significantly worse than at many other major world airports," said Cruz.
"What kind of message does this send, as we try to build links outside the EU?"
Heathrow airport has also joined airlines in calling for change. A Heathrow spokeswoman told the BBC: "Heathrow is Britain's front door and it should be welcoming, as well as secure. It takes far too long for low-risk passengers who have a right to be here to get through the border, which is unacceptable.
"We are calling on the home secretary to allow low-risk passengers from non-EU countries such as the US and Canada to use e-gates, in the same way as our EU friends can."
The Home Office provided an extra 200 people to staff the Border Force at Heathrow this summer, but bigger questions over resourcing have been raised by the Airport Operators Association (AOA), which criticised recent cuts. The force had its budget cut by 2.3 per in 2017, while the number of passengers passing through UK airports increased by 6 per cent to a record 285 million.
Join our new commenting forum
Join thought-provoking conversations, follow other Independent readers and see their replies