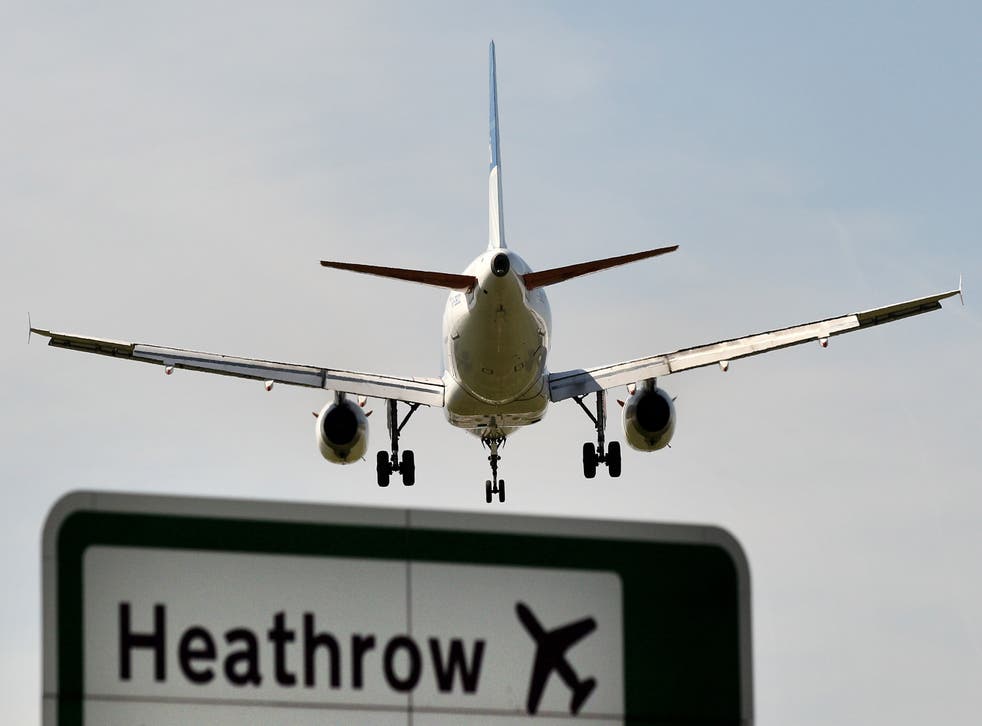 Heathrow Airport third runway delayed to 2030 at the earliest
Airport still wants to pursue project, despite legal challenge
Helen Coffey
Friday 09 October 2020 12:05 Comments
If Heathrow's potential third runway goes ahead, construction won't be completed until at least 2030, the airport has said.
Original plans forecast the runway would be ready by 2026.
The controversial project is currently being judged in the Supreme Court, after it was derailed by a Court of Appeal ruling earlier this year.
Three judges concluded in February that the Airports National Policy Statement, in which former transport secretary Chris Grayling set out his support for the airport expansion, was unlawful, as it failed to take into account the government's climate change pledges.
The UK is signed up to the Paris Agreement, which means it is committed to taking measures that will limit global warming to below 2C.
However, the airport is contesting that the Paris Agreement constitutes government policy and argues that the ANPS was therefore not "unlawful".
At the same time, it is also claiming a third runway will be compatible with the terms of the Paris agreement, and therefore a government review would conclude it could go ahead.
Lawyers representing Heathrow Airport Ltd have said their client still wishes to get going on the expansion, despite the current widespread grounding of many flights during the coronavirus pandemic.
"My instructions are very clear on this – Heathrow Airport Ltd does still wish to construct the north-west runway," Lord Anderson, representing Heathrow, told the court.
Environmental charities Friends of the Earth and Plan B Earth are both opposing the airport's latest appeal, arguing that it should be dismissed by the Supreme Court.
The third runway would "lead to many additional flights over a period of up to 80 years which, by generating additional carbon dioxide and through non-CO2 effects could – unusually for a single project – contribute significantly to climate change, a major threat to our environment and to life on Earth," argued Friends of the Earth's lawyer, David Wolfe, in a written statement to the court.
A spokesperson for Heathrow airport said: "Heathrow will ensure the expansion project is compliant with the UK's climate change obligations, including under the Paris Climate Agreement, as part of our plans to reach net-zero carbon. We fully expect to be held to account by the government through the planning process."
The two-day Supreme Court hearing concluded on Thursday 8 October, with the verdict expected in January 2021.
Register for free to continue reading
Registration is a free and easy way to support our truly independent journalism
By registering, you will also enjoy limited access to Premium articles, exclusive newsletters, commenting, and virtual events with our leading journalists
Already have an account? sign in
Join our new commenting forum
Join thought-provoking conversations, follow other Independent readers and see their replies