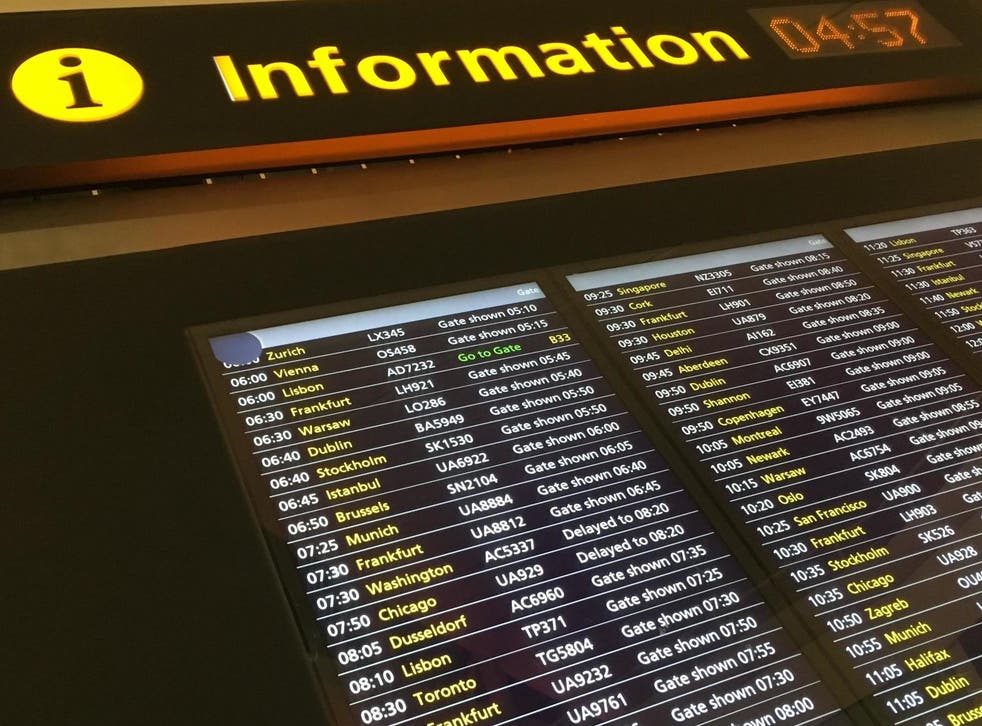 Heathrow screens go blank as airport's latest information failure prompts chaos for passengers
'Absolute joke at Heathrow all screens down, ground staff don't have a clue,' tweeted one passenger
The airport tweeted: "Good morning, our flight information screens are inactive this morning. Please use the Heathrow website or App on your mobile phone to keep updated.
"Heathrow colleagues are on hand to help you on your journey. We are sorry for any inconvenience caused."
One passenger, calling himself Legio Patria Nostra from Grangemouth in Scotland, tweeted: "Absolute joke at Heathrow all screens down, just landed from Abu Dhabi after 3 months away working, ground staff don't have a clue and can't tell me what gate my flight to Glasgow is."
A Heathrow spokesperson said: "A connection issue temporarily affected some of our flight information screens at Heathrow this morning. Our teams worked quickly to resolve the issue and screens are now working as normal.
"We will continue to monitor the situation and have Heathrow colleagues on hand to help passengers if needed. We apologise for any inconvenience caused this morning."
The incident is the latest in a series of airport information failures at Britain's leading airports. Two weeks ago Bristol Airport blamed a cyber attack for its departure screens being blank for two days.
Landing at St Helena's notorious airport

Show all 12
Last month, hundreds of passengers at Gatwick missed flights when the screens failed after a cable was apparently severed. The airport deployed whiteboards and staff with loudhailers to provide gate information.
At Heathrow problems with departure screens are potentially more serious, given that so many passengers are in transit and reliant upon on-screen information.
Register for free to continue reading
Registration is a free and easy way to support our truly independent journalism
By registering, you will also enjoy limited access to Premium articles, exclusive newsletters, commenting, and virtual events with our leading journalists
Already have an account? sign in
Register for free to continue reading
Registration is a free and easy way to support our truly independent journalism
By registering, you will also enjoy limited access to Premium articles, exclusive newsletters, commenting, and virtual events with our leading journalists
Already have an account? sign in
Join our new commenting forum
Join thought-provoking conversations, follow other Independent readers and see their replies