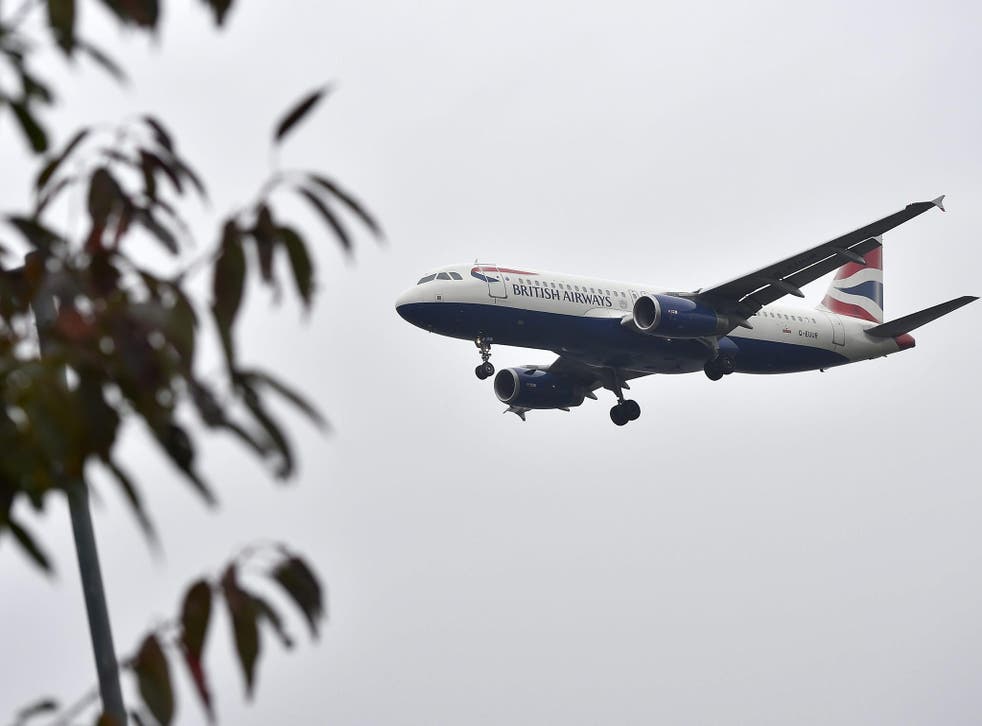 Heathrow expansion: Airlines react to Government's airport decision
EasyJet, Ryanair and British Airways are muted in responses to the decision
Simon Calder
Travel Correspondent
Wednesday 30 November 2016 17:16 Comments
Airports and airlines responded swiftly to the Government's choice of Heathrow as the location for a new runway, rather than Gatwick.
Gatwick's chief executive, Stewart Wingate, said he was "disappointed" at the Government's choice and claimed that it was not the right answer for Britain. In an indication that Gatwick will challenge the decision, he said: "We look forward to studying the full reasons behind the Government decision in detail.
"The challenges facing Heathrow have not changed. Our message today is that Gatwick stands ready to proceed when the time comes."
Gatwick is the main base for Britain's biggest budget carrier, easyJet – which lobbied strongly against a second runway at the Sussex airport, and in favour of expansion at Heathrow.
The airline has already outlined plans for a big base at Heathrow Terminal 4, with links to a range of UK and European destinations.
But easyJet's chief executive, Dame Carolyn McCall, said the move was contingent on "the right charging structure and the right infrastructure for our efficient model" – a warning that her airline expected to be assigned a coherent package of slots and gates, with charges not too far out of line with other airports. At present Heathrow's fees per passenger are typically three times higher than at other UK airports.
British Airways has most to lose from the arrival of low-cost competition, but the chief executive of its parent company, IAG, said he was "pleased" that a decision had finally been made, and that "we've wasted 10 years talking". But speaking to BBC News, Willie Walsh demanded that charges at Heathrow must be capped at their present level.
Third runway at Heathrow cleared for take-off - MPs react
Craig Kreeger, his counterpart at Virgin Atlantic, said: "We support expansion, provided it delivers for our customers."
Between now and the delivery of a new runway, the capital will face a serious capacity crunch. Nick Barton, chief executive of Luton airport, said: "The Government must now focus on how to meet the already growing demand for air services during the 10-15 years it will take to deliver the new runway. Passenger numbers continue to be way ahead of forecasts and so there has to be a much higher utilisation of existing runway capacity at other airports."
Charlie Cornish, chief executive of Stansted's owner, Manchester Airports Group, said: "The short-term priority for Government must be to make the most of the runways we already have.
"Many of the answers are already staring the Government in the face, including faster rail services to Stansted and reducing aviation taxes to encourage new long-haul connections from Manchester."
Stansted is the main base for Ryanair, Europe's biggest low-cost airline, Its dhief executive, Michael O'Leary reiterated his call for new runways at Heathrow, Gatwick and Stansted, saying: "This piecemeal approach to runway infrastructure in the South-east is damaging British tourism and the competitiveness of London airports."
He also said that the sensitivities of local communities should be overruled: "We can't allow the future of London to be held up by people who knew there was an airport there when they bought their house."
Click here to view UK Tours and Holidays, with Independent Holidays.
Register for free to continue reading
Registration is a free and easy way to support our truly independent journalism
By registering, you will also enjoy limited access to Premium articles, exclusive newsletters, commenting, and virtual events with our leading journalists
Already have an account? sign in
Join our new commenting forum
Join thought-provoking conversations, follow other Independent readers and see their replies