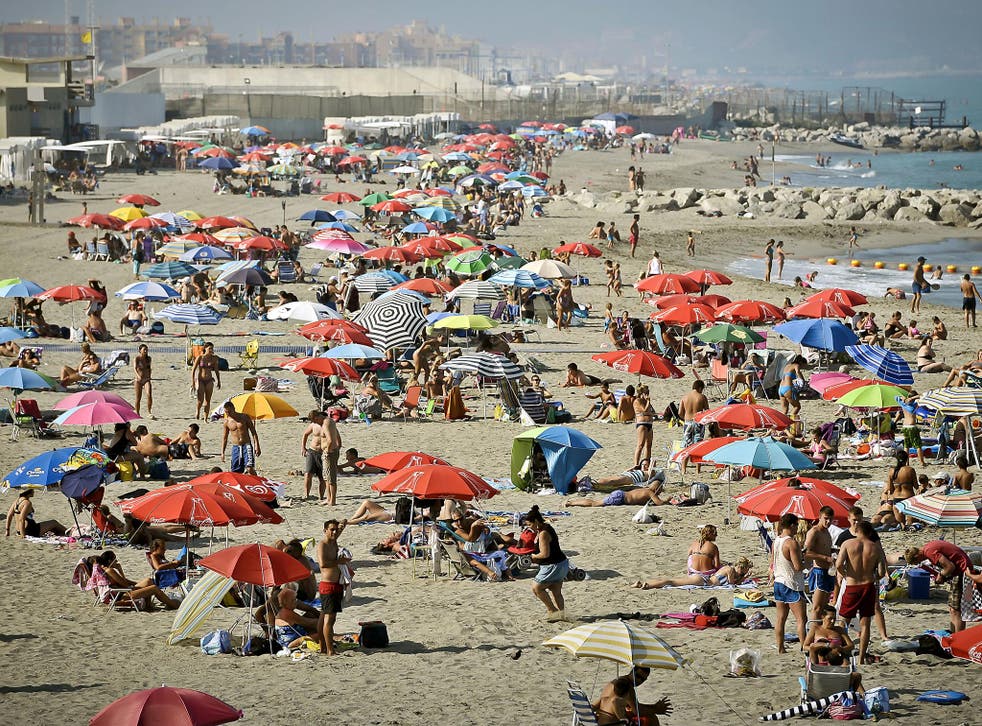 Holiday booking scams rise by a fifth – with each victim losing £1,200
The most common scams involve airline tickets, online accommodation bookings and timeshare sales
Neil Lancefield Comments
The number of holidaymakers ripped off by booking scams rose by almost a fifth last year, new figures show.
There were 5,826 reported cases in 2016, up 19 per cent on the previous year, according to the UK's national fraud and cyber crime reporting centre ActionFraud.
The most common scams related to airline tickets, online accommodation bookings and timeshare sales.
A total of £7.2m was lost last year, at an average of £1,200 per victim.
More than a quarter (26 per cent) said the scams had a significant impact on their health or financial well-being, while 259 were left needing medical treatment or at risk of bankruptcy.
Fraud prevention group Get Safe Online, travel trade organisation Abta and City of London Police have launched a campaign warning of the dangers posed by holiday booking fraud.
Tony Neate, of Get Safe Online, said holidays are often a "big-ticket item" and present "the perfect opportunity for cyber criminals to swindle unsuspecting victims out of their hard-earned money".
He went on: "Always do as much research as you can about the organisation you're booking through, and ensure that they are a reputable travel operator that is a member of a recognised trade body like Abta.
"By booking in haste, you could not only risk losing a huge amount of money, but also disappoint family and friends when it comes to that long-awaited escape."
Sporting and religious trips are a popular target for con men due to the limited availability of tickets and subsequent higher prices.
Fraudsters are setting up bogus accommodation websites, hacking into legitimate accounts and posting fake adverts online.
Holidaymakers are also losing thousands of pounds by booking flights and not receiving genuine tickets. Flights to Africa and the Indian subcontinent were targeted last year.
Action Fraud says reports of travellers being swindled have consistently risen over the past five years.
Authorities believe criminals are taking advantage of travellers' lack of awareness of the strict regulations in place for UK-based travel firms.
The majority of those who are defrauded pay by methods such as bank transfer or cash, with no means of getting their money back.
Fraudsters are actively encouraging these payment methods by claiming they are the only ones protected by their own bogus insurance schemes.
Abta chief executive Mark Tanzer said: "Abta is regularly contacted by members of the public who have been caught out by increasingly sophisticated travel-related frauds.
"We know at first-hand that the loss and shock of finding that your flight or holiday accommodation has not been booked can be very significant.
"Follow the tips we have put together in partnership with the City of London Police and Get Safe Online to avoid falling victim and to make sure your hard-earned money goes towards your holiday and not lining the pockets of an unscrupulous crook."
A holidaymaker said he was taught "not to be so confident in using the internet" after losing £8,000 in an accommodation scam.
William George, 38, booked a last-minute family trip to Cascais, Portugal in August last year and inquired about a villa through the homeaway.com website.
He paid for his stay by international bank transfer as requested by villa firm Sol Domus via email, but when he telephoned the company the day before he was due to arrive he realised he had been conned.
Mr George, a course director from Cambridge, said: "It turned out they hadn't heard of me. They didn't have any record of the booking. It was a scam."
He explained that the firm's email account had been hacked, so even though he had been sending messages to the correct address, they were being accessed by a criminal.
"I just knew in the pit of my stomach that that money was gone," he said. "There was no way of getting it back."
Mr George added: "I've learnt not to be so confident in using the internet without questioning what I'm doing.
"I do buy a lot online. I have booked holidays online before. I think I can pick out a phishing email. I think I can spot a dodgy website. But you still have to be careful.
"When I was so busy when they were asking for the payment, I should have taken five minutes to phone up the villa company just to make sure that it was really them and that the payment was going to the right place."
Other incidents of holiday booking fraud include a woman, Stephanie, from London, who paid £410 for a flight from Heathrow to Nigeria.
She received an e-ticket, but when she arrived at the airport there was no record of her booking.
Stephanie was initially told she would be given a refund but her calls to the company are now not being answered.
Another victim, John, from Tamworth, Staffordshire, paid £930 in March last year to someone who he thought was the owner of a villa in the Canary Islands.
But when he later tried to find the website it had disappeared, and he discovered several TripAdvisor reviews saying it was a scam.
He has since tried to contact the supposed villa owner but has not got hold of anyone.
Press Association
Register for free to continue reading
Registration is a free and easy way to support our truly independent journalism
By registering, you will also enjoy limited access to Premium articles, exclusive newsletters, commenting, and virtual events with our leading journalists
Already have an account? sign in
Join our new commenting forum
Join thought-provoking conversations, follow other Independent readers and see their replies