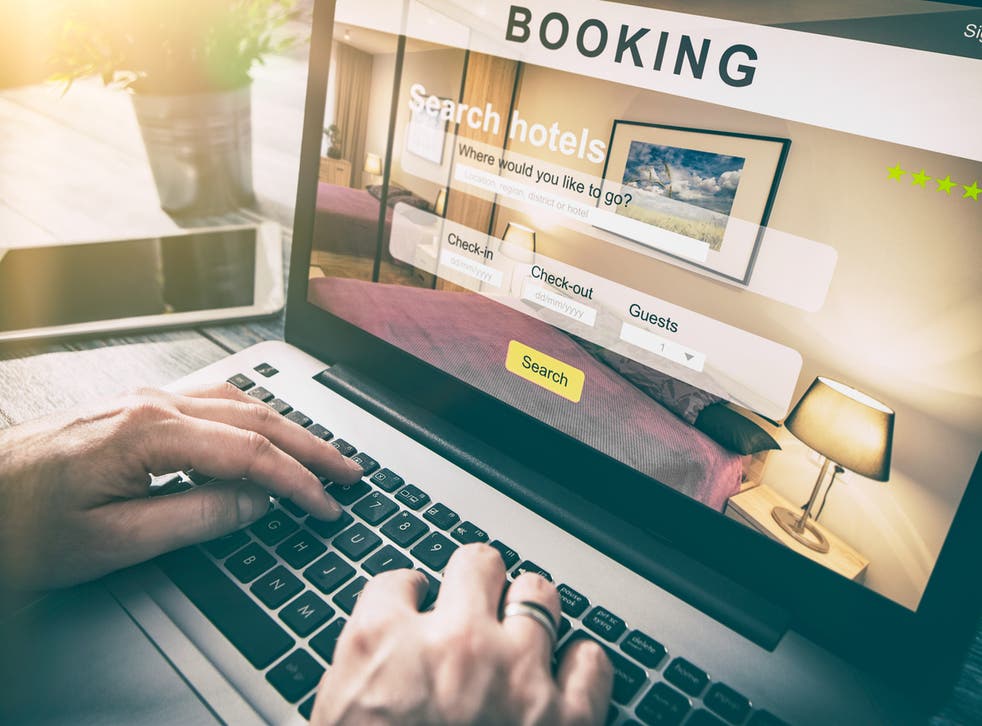 Why you shouldn't trust 'limited-time only' offers when booking a holiday
A new investigation has shown that 'hurry deals' aren't always legitimate
Helen Coffey
Tuesday 02 January 2018 17:30 Comments
UK travellers are being misled by time-limited holiday deals according to a new investigation from Which? Travel.
Tracking special offers that claimed to be available for a limited period only for three weeks in July and August, Which? found that the "deals" were still the same price or cheaper after the offers had officially ended in 16 out of 30 cases.
This could put holiday companies in breach of the Consumer Protection from Unfair Trading Regulations, which stipulate that retailers should not cause the average person to make a transactional decision they wouldn't otherwise have made by being misleading.
Which? has highlighted numerous examples, including Sandals, which offered a seven-night, all-inclusive break to Jamaica from £1,465 per person as part of its Summer 2018 Mega Sale in October. However, the day after the sale ended, the same holiday was actually £50 cheaper. Which? claims the holiday company runs 60 per cent off promotions back-to-back under different names. A spokesperson for Unique Caribbean Holidays Ltd., the UK tour operator for Sandals Resorts, said the company does not intentionally pressure sell or create false book-by dates and that all of the Sandals and Beaches Resorts' packages are fairly promoted to the customer.
Meanwhile Virgin's Holiday Sale offered seven nights at Florida's Coco Key Hotel from £792 per person if booked by 17 August. The day after the sale, the same dates had dropped to £677 per person – a £230 saving for two people sharing. A Virgin Holidays spokesperson said the company would never intentionally advertise anything misleading, adding: "We're always looking to secure the best possible value for our customers – and should we be able to obtain better offers from our suppliers, these savings will be passed on to benefit the customer."
In Lastminute.com's Flash Sale, a night's stay at the Hotel R Kipling in Paris plus flights from London was on offer for £139 if booked by 23 August. The following day, the same package fell to £126; and this lower price was still available a week later. A Lastminute.com spokesperson said: "It is not, and never has been, our intention to mislead our customers."
"Our investigation shows that most of the time-limited deals we looked at are nothing of the sort," says Which? travel editor Rory Boland.
"The tight deadlines, emotive language and countdown clocks are all designed to rush us into making a decision, but it might not be the right one.
"Don't be fooled – compare prices with other holiday companies and travel agents to check savings are genuine."
Kuoni and Inghams, both of which had "time-limited deals" that turned out to be the same price or cheaper after the offer had expired, said they would be reviewing how they promote deals as a result of Which?'s investigation.
A spokesperson for Kuoni said it takes the findings "extremely seriously". They added: "It's never our intention to mislead customers. These offers should have been promoted as special offers rather than a sale, and we have ensured processes are in place to clarify this going forward."
An Inghams representative said the tour operator promised to "review all procedures" to ensure it didn't happen in future.
Register for free to continue reading
Registration is a free and easy way to support our truly independent journalism
By registering, you will also enjoy limited access to Premium articles, exclusive newsletters, commenting, and virtual events with our leading journalists
Already have an account? sign in
Join our new commenting forum
Join thought-provoking conversations, follow other Independent readers and see their replies