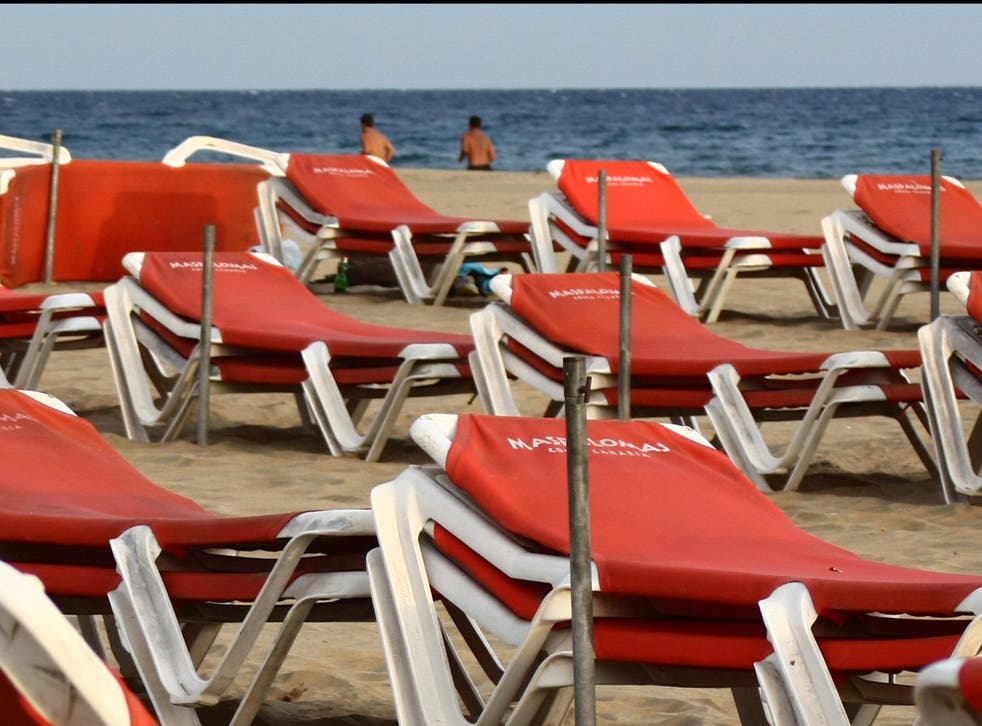 Four holiday sickness fraudsters jailed after being rumbled by Facebook photos
Family had posted pictures showing them enjoying waterslides, the pool and bar on a Jet2 holiday
Two men and two women from Middlesbrough have been jailed after making false claims for gastric illness on a Canary Islands holiday.
Anthony Byng, 66, Barbara Byng, 64, Christopher Byng, 38, and Linda Lane, 36, travelled with Jet2 Holidays to the Hotel Paradise Lago Taurito all-inclusive property in Gran Canaria in November 2016.
After their holiday in the resort of Mogan, the four holidaymakers issued court proceedings for thousands of pounds in compensation, claiming their holiday had been ruined by gastric illness.
The four claimed that they, and the two children they were travelling with, had suffered stomach cramps, sickness, diarrhoea, headaches and hot and cold sweats. No mention of any illness was made at the time.
But they posted pictures on social media showing them using the waterslide, swimming in the pool and drinking in the bar, the four enjoying waterslides, pool and the bar.
In addition, Christopher Byng completed a Jet2holidays survey in which he said he was "very satisfied" with the choice, cleanliness and quality of meals the hotel offered.
They pleaded guilty to contempt of court at Teesside Combined Court. 
Judge Mark Gargan described the claims as a "complete invention".
Anthony, Barbara and Christopher Byng all received custodial sentences; Linda Lane's sentence was suspended.
The four have also been ordered to pay legal costs incurred by Jet2, which is the UK's second-largest tour operator.
Steve Heapy, chief executive of Jet2holidays, said: "We have led the way when it comes to tackling the issue of fake sickness claims, and we continue to do so.
"Issuing a false claim for compensation is fraud, plain and simple, and we have been at pains to warn people that there are serious consequences if they choose to do so.
"Today's ruling is the latest illustration of that, and it sends out a very stark message."
Between 2013 and 2018, sickness claims by British holidaymakers increased six-fold, leading some hoteliers to warn that they would withdraw holidays from the UK market.
The surge in claims resulted from a clampdown in legal costs that could be recovered from personal injury claims, particularly whiplash, in the UK.
Costs for claims for injuries or illnesses sustained abroad were not capped. In a case with an award for £5,000 in damages, costs could amount to £25,000. So claims handlers switched to targeting holidaymakers.
They employed touts in popular resorts, promising British holidaymakers payouts running into thousands of pounds if they claimed their trips had been spoilt by food poisoning. They coached holidaymakers about the evidence they need to support a claim.
People on all-inclusive holidays were targeted because it was easier to "prove" that sickness had been picked up in their properties.
Some UK-based firms were also cold-calling individuals and telling them, falsely, that "a fund has been set up to compensate for deficiencies in hotel hygiene". 
In April 2018, the Ministry of Justice announced the extension of Fixed Recoverable Costs to cover holiday sickness claims, making defence costs predictable and thus deterring bogus claims.
Join our new commenting forum
Join thought-provoking conversations, follow other Independent readers and see their replies