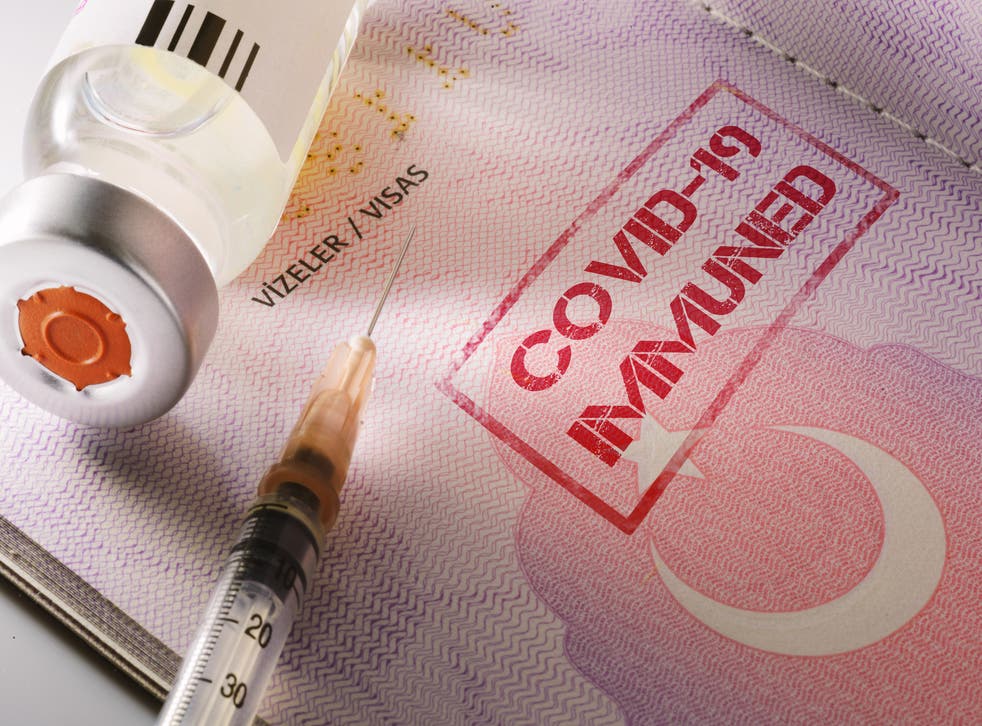 England's 'vaccine passport' for holidays abroad will use the NHS app
'I don't think a test itself is a big deal,' says transport secretary Grant Shapps
England's "vaccine passport" for international travellers will be based on the standard NHS smartphone app, the government has revealed.
At present all non-essential trips abroad are illegal, but the overseas travel ban is expected to be lifted on 17 May.
Some foreign countries are making visits contingent upon having completed a course of coronavirus vaccinations, while many others will ease or remove testing requirements for tourists who have had both jabs.
There is no international agreement on either the standard of proof or the method, and the UK government appears to be working on a short-term fix that will ease border restrictions for the coming summer.
The transport secretary, Grant Shapps, told Sky News: "In terms of vaccine certification, I can confirm we are working on an NHS application.
"The actual app will be the NHS app which is used for people when they book appointments with the NHS and so on, to be able to show you have had a vaccine or that you've had testing."
This is the standard NHS smartphone app, rather than the NHS Covid-19 contact tracing app. In many cases the app already contains details of the holder's vaccine status, though there are concerns it is not a secure form of proof and could be used fraudulently.
The government's plan will apply only to England, since the other three UK nations will make their own decisions on Covid status certification.
"I'm working internationally across the world to make sure that that system can be internationally recognised," Mr Shapps said.
"So that's the way forward and actually I'm chairing a meeting of the G7 secretaries of state for transport, my equivalents, from America and Canada and all the other G7 countries next week on exactly that subject."
With only 20 days remaining before international travel is expected to restart, Mr Shapps said he would reveal which countries will be quarantine-free "in the next couple of weeks".
Senior travel industry figures have expressed fury that so little notice will be provided of the nations to which they can operate flights and holidays. 
The transport secretary said: "Not long to wait now."
Even from countries rated "green", where quarantine is not required, UK-bound travellers and returning holidaymakers will need to take pre-departure and post-arrival tests. 
Mr Shapps said: "I don't think a test itself is a big deal."
Meanwhile, some users of older smartphones say they are unable to download the NHS app.
Kim Allen tweeted: "Digital Health Passports are a great idea but will we be able to download them onto our phones rather than via an app? I have an iPhone 6 which functions perfectly but is too old. Am I to be forced to renew?"
Register for free to continue reading
Registration is a free and easy way to support our truly independent journalism
By registering, you will also enjoy limited access to Premium articles, exclusive newsletters, commenting, and virtual events with our leading journalists
Already have an account? sign in
Register for free to continue reading
Registration is a free and easy way to support our truly independent journalism
By registering, you will also enjoy limited access to Premium articles, exclusive newsletters, commenting, and virtual events with our leading journalists
Already have an account? sign in
Join our new commenting forum
Join thought-provoking conversations, follow other Independent readers and see their replies