Holidays with home comforts
House-stays are recession-beating, authentic, and they offer you the chance to live like a local wherever you visit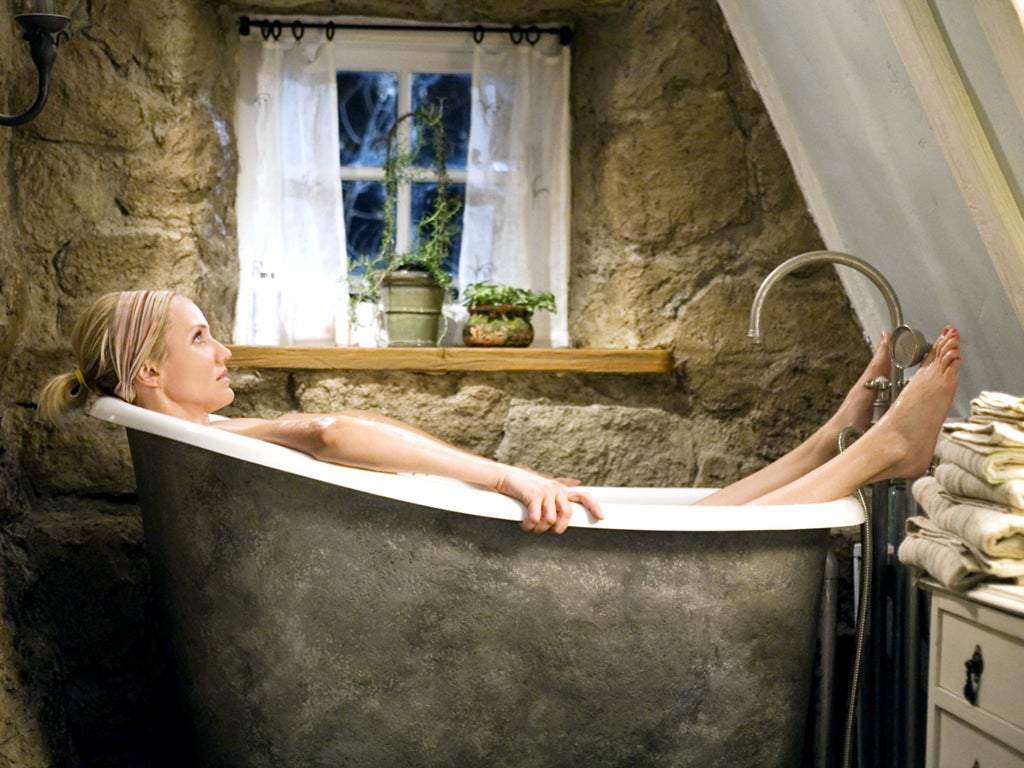 What's the attraction?
A period of financial gloom and a growing desire among travellers for a more personal experience equals a new, clumsily titled trend: the stay-in-someone-else's-home-cation. To make extra cash, more people are short-term-renting spare space – rooms, apartments, second homes – to travellers. Which, in turn, suits those looking for good value and greater authenticity.
The downside? No room service, you might not get on with your hosts, and you have to work harder to make sure that your accommodation is to your liking. Hit the internet for plenty of peer-reviewed options.
Accommodation anywhere
Airbnb.co.uk is the biggest hosted-stay network, with listings in more than 19,000 cities and 192 countries, ranging from Tuscan farmhouses to New York lofts and Fijian islands. Its "Collections" section is good for inspiration: you can browse accommodation by theme. "Life's a Beach" reveals a sea-view solar-powered palapa hut in Baja California, Mexico (from £22pn), while the 41 properties in "España Excelente" include a cave house in Granada's Alhambra district (from £33 per night). It's free to list a property, but Airbnb takes a slice of the fee. There's good money to be made, apparently.
Food included
An organic farm in Somerset; a Grade-II listed Victorian rectory in Wiltshire; a cottage next to Scotland's Glenshee ski slopes... Bed&fed (bedandfed.co.uk) is a network of guest-room accommodation in the UK and Ireland where you can expect a home-cooked supper, bed and breakfast from £30 per person per night – with no single supplements. There are no booking fees; hosts are charged an annual membership (£70). "The best way to get the most out of your stay is by mucking in – it's a bit like staying with friends," says Bed&fed founder Annabella Forbes. Friends with benefits, that is – for example, at Appleby Road in Kendal (from £35 per person per night), host Victoria cooks slap-up dinners while James, a qualified mountaineer, will take guests out into the hills.
What else is new?
Wimdu.co.uk started in May 2011 but already lists 50,000 properties in more than 100 countries. Karim Hardane, its UK managing director, recommends users contact hosts before booking. "You're going to be hosted by lovely people who are as excited as you are about the experience," he says.
Roomorama.com focuses on mid- to higher-end accommodation: "We work mostly with professional managers, to ensure higher quality and reliability," says co-founder Jia En Teo. Properties include an apartment in a cinema in Cambodia and a nudist retreat in the US. "Keep an open mind," adds Jia.
A place of your own
Housetrip.com specialises in offering whole properties, rather than spare rooms. Interesting options include a four-bed flat in Berlin, once stayed in by Jimi Hendrix (£200 per night), a modern, two-bed apartment in Dubrovnik with views of the Adriatic (£109 per night) and a faux-Renaissance Rome home owned by a marquis (£120 per night).
Home swapping
"The 'you stay in my house while I stay in yours' concept means that, except for getting there, a holiday doesn't have to cost any more than staying at home," explains Sue Welham of homeexchange.com. The company began in 1992 and now has more than 42,000 members. They pay a fee to be listed (from £5.95 a month), and directly swap their houses – think Diaz and Winslet in The Holiday. It relies on someone liking your pad as much as you like theirs, but the benefits are various, insists Sue. "One family had to feed the chickens at their exchange home – they had fresh eggs for breakfast."
The freebie bed
Couch-surfing is the ultimate recession-friendly accommodation option – the idea being that you stay in other people's homes. For free. According to the rules of sector-dominating couchsurfing.org, "hosts should never charge; anyone who does will be removed from the site."
Similar networks include bewelcome.org (worldwide, with members from Burkina Faso to Bangladesh), globalfreeloaders.com (worldwide; strong in UK and Australia) and hospitalityclub.org (mostly Western Europe). All of these sites champion not just free sleeps but also cultural exchange.
Insider information
"Be flexible: understand that this isn't a hotel, things won't run like clockwork. The kettle might not be in the right place but the view might be amazing. Every place is unique. Also, take advantage of the benefits: go offbeat, stay in an unusual neighbourhood – use it as an opportunity to explore like a local." Ryan Levitt, Housetrip.com
Join our commenting forum
Join thought-provoking conversations, follow other Independent readers and see their replies