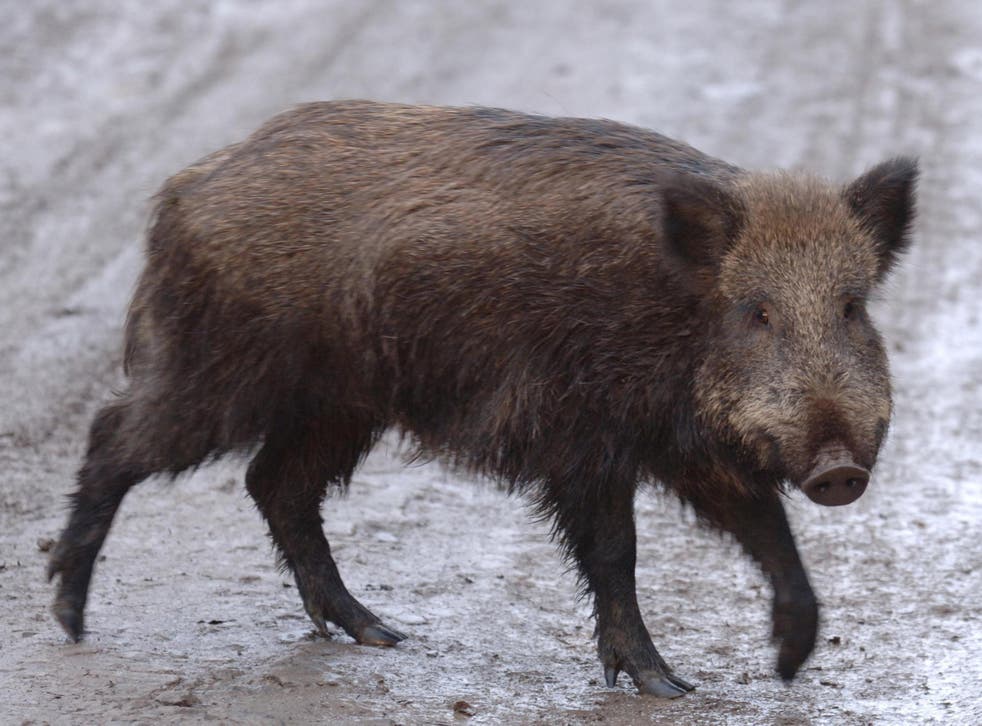 Wild boar escapes into Hong Kong subway station
The animals are a familiar sight in the territory
Commuters in Hong Kong found themselves sharing a subway station with an unexpected guest during the evening rush-hour: a boar.
Images shared on social media showed the wild animal cornered by a lift shaft.
The boar was spotted inside the Kennedy Town subway station, on the western side of Hong Kong Island.
It's understood that the animal was injured.
In one image, a transport worker from the city's Mass Transit Railway can be seen trying to contain it.
Another shared by the Hong Kong Free Press showed the boar cornered by metal barriers.
Another image showed a group of people entering the station bearing a stretcher for the boar.
Despite Hong Kong's urban landscape, the city is also home to dense country parks in which wild boars thrive.
In February, footage shared on Facebook showed wild boars attempting to eat from a rubbish bin outside a school in Hong Kong. In 2016, a wild boar was spotted on the loose in the lobby of a luxury hotel in Hong Kong.
Join our new commenting forum
Join thought-provoking conversations, follow other Independent readers and see their replies