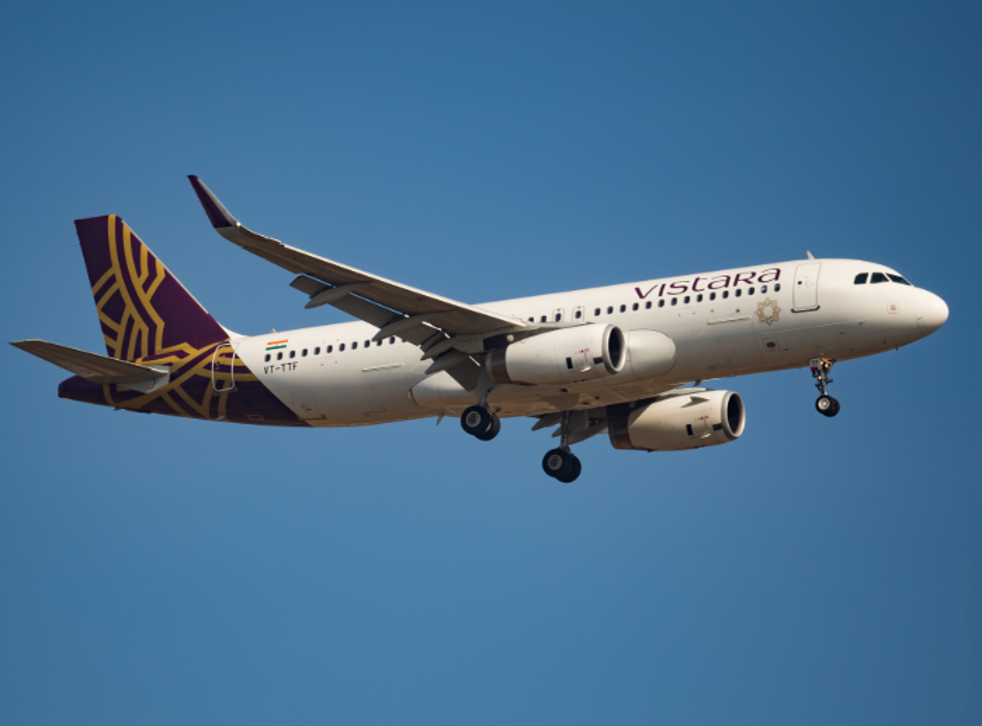 More Covid cases traced to record-breaking Hong Kong flight
Number of infections rises to 52
Helen Coffey
Tuesday 27 April 2021 10:01 Comments
Leer en Español
More Covid cases have been traced back to a single flight from Delhi to Hong Kong.
Two weeks after flight 6395 had touched down on 4 April, operated by Indian airline Vistara, 47 passengers tested positive for Covid-19.
Now, a further five passengers have been found to have the virus, bringing the total to 52 – more than a third of all travellers onboard.
It is the highest number of imported cases from a single flight landing in Hong Kong.
One family – Mrs Fathima, her husband and two children – all tested positive for coronavirus within two weeks of the flight while staying at a quarantine hotel.
Mrs Fathima said she worried they had become infected while on the plane, despite wearing masks throughout the journey and avoiding going to the toilet, reports Fox News.
She added that some passengers were coughing while onboard, while others removed masks to eat and walked crying children up and down the aisles.
An airline spokesperson said: "Vistara ensures strict compliance with all guidelines issued by the Indian as well as the destination countries' authorities for all flights, including all charter flights to and from Hong Kong. We will continue to be guided by any new requirements that may be introduced."
All passengers onboard had tested negative for the virus within 72 hours of the flight's departure, as per Hong Kong's travel requirements.
However, an initial test after the flight saw 25 travellers test positive, and a further 22 cases were discovered on day 12.
India is currently struggling with a new, more infectious double mutation variant of the virus which has seen a steep incline in infection rates since the start of April.
"What we are dealing with here is a catastrophe," Dr Sharad Awachar, who is working in a hospital in Mumbai, previously told the Independent.
"I have to look after 75 beds of an ICU daily and the input of patients is way more than the output. We are at full capacity."
India's outbreak is worse now than it was at any point last year, with case numbers above 300,000 for the sixth day in a row in a situation which World Health Organisation chief Tedros Adhanom Ghebreyesus called "beyond heartbreaking".
Register for free to continue reading
Registration is a free and easy way to support our truly independent journalism
By registering, you will also enjoy limited access to Premium articles, exclusive newsletters, commenting, and virtual events with our leading journalists
Already have an account? sign in
Join our new commenting forum
Join thought-provoking conversations, follow other Independent readers and see their replies