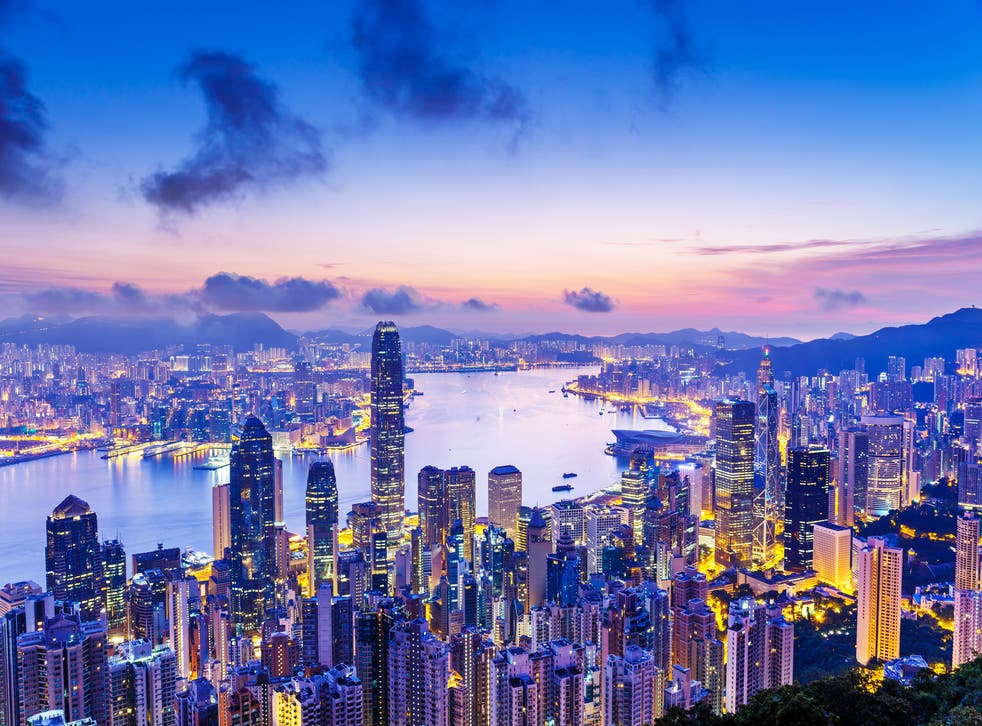 Hong Kong ranked most expensive city in the world to live in for second consecutive year
London ranks 23rd
Cathy Adams
Wednesday 26 June 2019 11:22 Comments
Eight of the 10 most expensive cities to live in are in Asia, according to a new report.
For the second consecutive year, Hong Kong is the world's priciest city for expats, followed by Toyko, Singapore and Seoul.
The Mercer 2019 Cost of Living Survey ranked more than 500 cities across the world on the cost of more than 200 items including housing, transportation, food, clothing, household goods and entertainment.
Zurich was the only European entrant in the top 10, coming in in fifth place, while Shanghai came sixth and Ashgabat in Turkmenistan came seventh.
Beijing, New York and Shenzhen, just across the border into China from Hong Kong, were ranked the eighth, ninth and 10th priciest cities to live in respectively.
The cities most at risk of overtourism

Show all 11
At the other end of the spectrum were Tunis, Tunisia; Tashkent in Uzbekistan; and Pakistan's capital Karachi at places 209, 208 and 207 respectively.
According to the 2019 ranking, UK cities have got slightly more affordable since last year. London dropped four places to 23, Birmingham fell seven places to 135 and Aberdeen, in at 137th, fell three places.
The only exception was Glasgow, where increases in the cost of living pushed it up three places to 145.
"UK cities' fall in this year's ranking is mainly due to a strengthening of the US dollar against the pound," said Kate Fitzpatrick, global mobility practice leader for UK & Ireland at Mercer.
"Price inflation remains low, keeping any increases in the cost of living to a minimum for expatriates and locals alike.
"When considered alongside consistently high positions in our affiliated Quality of Living ranking, these findings indicate that the UK remains an attractive destination for organisations looking to relocate personnel to international business and financial centres, in spite of well-publicised macro headwinds, including Brexit."
World's most expensive cities to live in
1. Hong Kong SAR, China
2. Tokyo, Japan
3. Singapore, Singapore
4. Seoul, South Korea
5. Zurich, Switzerland
6. Shanghai, China
7. Ashgabat, Turkmenistan
8. Beijing, China
9. New York, US
10. Shenzhen, China
Register for free to continue reading
Registration is a free and easy way to support our truly independent journalism
By registering, you will also enjoy limited access to Premium articles, exclusive newsletters, commenting, and virtual events with our leading journalists
Already have an account? sign in
Join our new commenting forum
Join thought-provoking conversations, follow other Independent readers and see their replies