Number of tourists to Hong Kong falls by 40 per cent amid ongoing protests
Inbound passengers on Cathay Pacific fell 38 per cent in August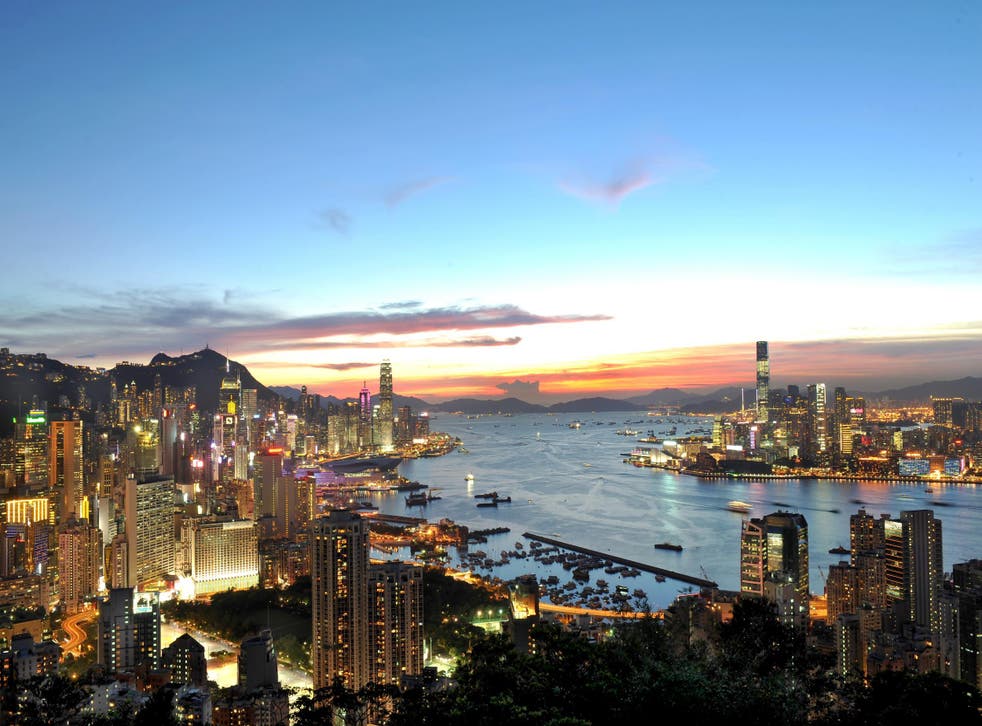 The number of visitors arriving in Hong Kong plunged by 40 per cent last month as the ongoing protests took their toll on inbound tourism.
The financial secretary Paul Chan Man-po wrote in a blog post that the drop in tourists had accelerated from 5 per cent year-on-year in July to 40 per cent last month.
Hotel occupancy rates had fallen by half, he added.
"It is worrying that so far there is no sign of improvement in the near future," Mr Chan said.
Official visitor data from the Hong Kong Tourist Board (HKTB) showed that 5.2 million tourists arrived in Hong Kong in July, down 4.8 per cent annually.
Continuing protests rock Hong Kong: In pictures

Show all 35
Arrivals from mainland China dropped 5.5 per cent year-on-year in July, far outstripping arrivals from elsewhere, which dropped by 2.1 per cent.
Anecdotally, the number of forward bookings in September and October has also dropped significantly.
A HKTB spokesperson said: "The HKTB will also closely monitor the market situation and maintain high flexibility in response to any emergencies or unforeseeable changes in the market."
The tourism board appears to have paused its promotion of the city, and hasn't tweeted since 23 July.
Meanwhile, the beleaguered Hong Kong-based airline Cathay Pacific released its traffic figures for August, which showed the number of people flying into Hong Kong on the airline fell 38 per cent in August compared to the previous year.
"August was an incredibly challenging month, both for Cathay Pacific and for Hong Kong," said Cathay Pacific Group chief customer and commercial officer Ronald Lam.
"Overall tourist arrivals into the city were nearly half of what they usually are in what is normally a strong summer holiday month, and this has significantly affected the performance of our airlines. Our inbound Hong Kong traffic was down 38 per cent while outbound was down 12 per cent year-on-year, and we don't anticipate September being any less difficult."
Register for free to continue reading
Registration is a free and easy way to support our truly independent journalism
By registering, you will also enjoy limited access to Premium articles, exclusive newsletters, commenting, and virtual events with our leading journalists
Already have an account? sign in
Register for free to continue reading
Registration is a free and easy way to support our truly independent journalism
By registering, you will also enjoy limited access to Premium articles, exclusive newsletters, commenting, and virtual events with our leading journalists
Already have an account? sign in
Join our new commenting forum
Join thought-provoking conversations, follow other Independent readers and see their replies