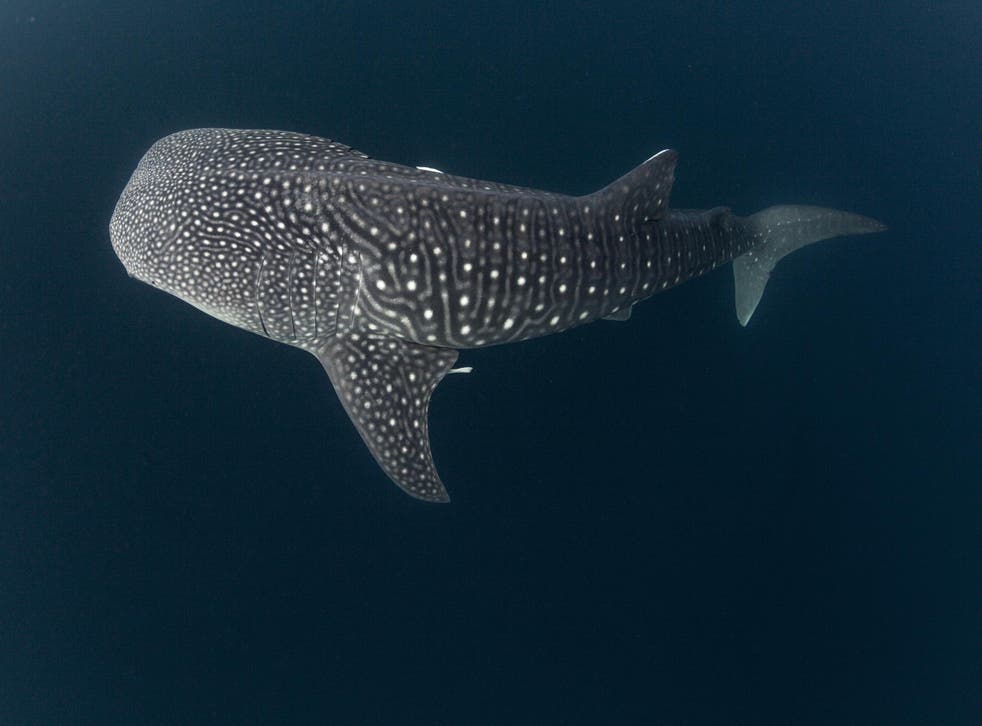 Tonne of endangered whale shark fins discovered on plane to Hong Kong
Despite facing extinction, the fins are considered a delicacy in Hong Kong and China
Joanna Whitehead
Friday 01 June 2018 11:26 Comments
Endangered whale shark fins weighing almost a tonne were found smuggled in a Singapore Airlines shipment to Hong Kong, despite a ban by the carrier.
The assorted fins were hidden amongst legal fins to avoid detection and labelled "dry seafood", but were identified by the environmental group Sea Shepherd.
Hong Kong remains one of the world's largest shark fin trading areas, where it is readily available in shops and restaurants. The fins are considered a delicacy in China where they are believed to contain nutritional benefits and are eaten in soup.
Pressure from conservationists has seen a decline in the consumption of the soup and in 2013 the Hong Kong government said it would stop serving sharks' fins at official functions as "a good example". Cathay Pacific airlines also banned the shipment of all shark fins on its flights in 2016.
According to the World Wildlife Fund, more than 70 million sharks are killed every year, despite a quarter of the species being at threat of extinction. The conservation charity is encouraging people opposed to the consumption of shark fin to take the #NoSharkFin pledge.
"Singapore Airlines are yet another victim of these shark fin smugglers, who deceived the airline by declaring the shipment as 'dried seafood' to skirt the airline's internal booking checks," said Gary Stokes, Asia director for Sea Shepherd Global.
The grisly discovery follows a three-month investigation by Sea Shepherd which revealed that shark fins from endangered species such as hammerhead and oceanic whitetip sharks were continuing to evade Hong Kong authorities, despite the imposition of bans by shipping lines and airline cargo companies.
Around 92 per cent of shark fins arrive in Hong Kong by sea and eight per cent by plane.
The country has been heavily criticised by conservationists for trading in numerous banned or endangered commodities, such as ivory, rhino horn, tiger parts and shark fin.
Register for free to continue reading
Registration is a free and easy way to support our truly independent journalism
By registering, you will also enjoy limited access to Premium articles, exclusive newsletters, commenting, and virtual events with our leading journalists
Already have an account? sign in
Join our new commenting forum
Join thought-provoking conversations, follow other Independent readers and see their replies