What it's really like to quarantine in a hotel room for two weeks
As UK hotel quarantine is to be introduced from 15 February, Chloe Cann relives the lows (and even some highs) of mandatory isolation in Australia
Wednesday 27 January 2021 12:51
comments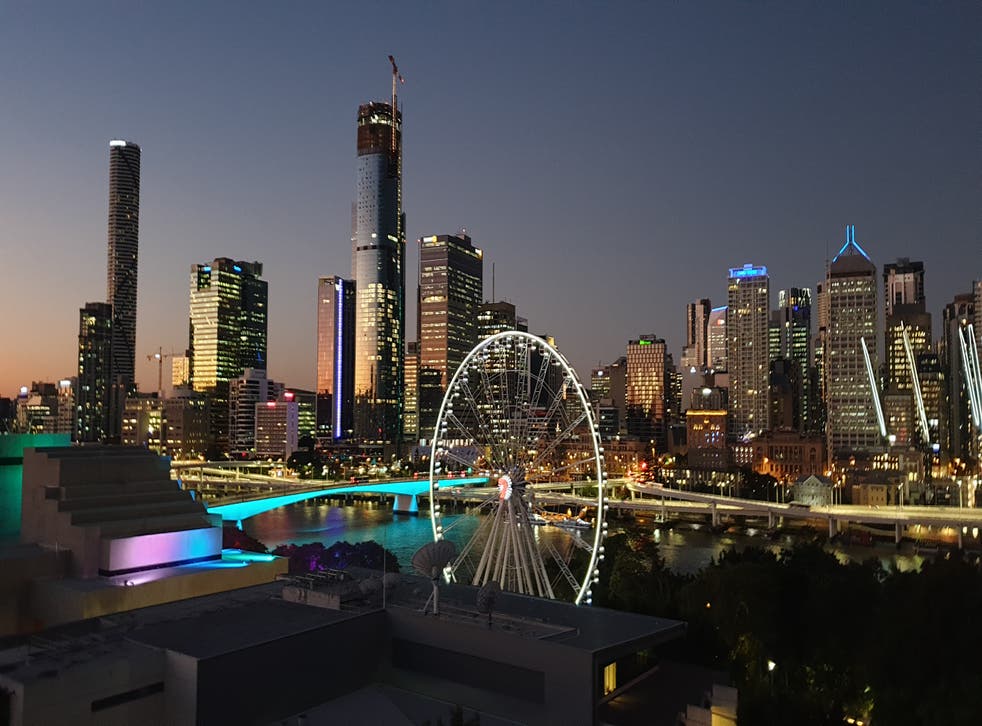 It's perhaps the most surreal homecoming I've ever had: exiting Brisbane airport on a warm autumn evening, there are no taxis waiting for passengers or families holding up signs. Instead, soldiers from the Australian defence force – sporting full camouflage, boots, and N95 masks – stand sentinel outside the hushed, almost empty arrivals hall, as my fellow passengers and I sidle past, ready to board the coaches awaiting us. Final destination: hotel quarantine.  
In an effort to try to contain Covid-19, Australia has taken a hardline approach from the start. Our borders closed to all non-residents on 20 March 2020, and there's no sign of them reopening anytime soon. And since 29 March 2020, all returning residents and citizens have been placed in a government-nominated hotel in their first point of arrival, where they must complete a mandatory two-week quarantine. When the programme first launched it was free; but since 18 July, all new arrivals have been billed A$3,000 (£1,700) for the mandatory stay, though fee reductions or waivers are available in some cases. Despite the financial and psychological cost of quarantine, by all accounts the strategy has worked: to date the death toll from coronavirus in Australia is 909.  
Control freaks like me are perhaps the demographic least well-suited to the rigours of quarantine: luck dictates many aspects of the process, the rules are ever-changing, and little information is given to travellers until they land. To suggest I was underwhelmed by the prospect of completing a two-week hotel quarantine on my return to Australia is an understatement. I genuinely considered loafing around indefinitely at my uncle's house in Colorado. Sadly, my pragmatic better half had other ideas. And so, after six weeks of enforced repose (and prolonging the inevitable) in Denver, we flew back to Australia in May last year.
After touching down in Brisbane we're greeted by masked and gowned officials who dispense a stack of serious-looking documents to each bleary-eyed passenger. Next, a row of police officers stationed behind desks waits to deliver the news of which hotel we'll be spending the next two weeks in, and, under the supervision of our assigned emergency officer, we sign forms that detail how much trouble we'd be in for failing to comply with the terms of the Public Health Act (a fine of up to A$13,345 in the state of Queensland, to be precise).
After a couple of hours of waiting around we're finally escorted by local police, and the Australian defence force, to our convoy of government-contracted coaches. Miraculously, we win the quarantine lottery and end up in a four-star hotel that not only overlooks the Brisbane River, but features balconies – the holy grail of quarantine. Next to us, a couple jokes with a police officer about how the biggest hardship they now face is surviving 14 days being locked in a room together.
Having set my expectations wildly low, and with my greatest quarantine fear of no fresh air allayed, I succumb to the novelty of quarantine with surprising ease and speed. Life on floor 10 of the Rydges South Bank falls into an easy, if uneventful, rhythm. Breakfast and reading on the balcony in the morning; lunch, exercise and internet surfing in the afternoon; dinner, TV and an obscenely early bedtime, thanks to the jet lag. Days are punctuated by meals that arrive in brown paper bags at our door with a knock, and we receive near-daily phone calls from the Australian Red Cross and the state health department, the callers checking in our mental (and physical) health – but other than that we're left entirely to our own devices.
Pencilling in daily calls with friends and family on the "outside" certainly helps create some sense of normalcy. Otherwise I gorge, without guilt, on Google. Getting a handle on the Australian stock market with podcasts? I'm all over it. Learning how to self-administer a lymphatic drainage facial through online tutorials? Basically a pro. Mastering the art of card shuffling like a Las Vegas croupier? It's a work in progress. I indulge every last fleeting curiosity. Naturally, if my laptop had died in quarantine, I would have wanted to go with it.
Laptop aside, the balcony is my church, serving as a reminder that life does still go on outside the four walls of our suite, and we are not, in fact, stuck in a time loop. We discuss the finer points of the day's meals with our balcony neighbours ("not the bento box again!"), sunbake and listen to the sounds of the city.
I learn to spice up each day by making an event out of absolutely anything I can think of. The heady high of our first Sunday in quarantine is the lead-up to watching Parasite on the sofa. On an otherwise forgettable weekday, I mess about with all the masks (face, foot, hair), deeming it my spa day. And on our penultimate night, I host aperitifs along with cheese and charcuterie (all delivered by the local supermarket) on the balcony to pretend we're actually somewhere else.
Though sometimes meals are a touch on the small side, they're also a lot more fine dining and a lot less beige than I feared. And while waking up to yet another packet of cornflakes each morning becomes a touch mundane by day four, lunches and dinners are on the whole much more interesting, and the great unveiling is basically the height of our daily excitement. Following protocol we wait at least a minute before retrieving the brown paper bags, to avoid any interaction with staff or other guests. We dine on pan-seared salmon with bok choy and a potato galette (my personal favourite), lasagne with a side serve of focaccia, meat pies, chicken salads, toasted sandwiches, and more. Naturally, a slice of cake always accompanies dinner.
Among the many other quirks of hotel quarantine, we receive regular drops of clean towels and toiletries, plus a set of clean sheets midway through our stay. We're even allotted a daily budget for laundry; we simply leave hotel laundry bags outside of our rooms, which arrive back on our door the following night. And if there's something extra we need – toilet roll, sugar sachets, shampoo – then we can ring down to the hotel reception and ask for it.
As someone who finds solace in brisk long walks and intense cooking sessions, my quarantine journey seemed doomed from the start. But at the end of the two weeks, there is an ounce of me (a teeny, tiny ounce) that's almost a little sad to leave. Though our time in quarantine proves undeniably predictable, somehow the days never really drag. Perhaps it's the Stockholm syndrome talking, but there is something that feels unusually liberating about being stuck in a hotel room for two weeks with no way out. In our little quarantine bubble, we're removed from life's routine responsibilities and the burden of making decisions, however small. Naturally, if I was stuck in the same room with two children under the age of five, or cooped up there alone, I'd probably have something a little different to say about the whole ordeal. But really the key to surviving quarantine is to embrace it.
Join our new commenting forum
Join thought-provoking conversations, follow other Independent readers and see their replies