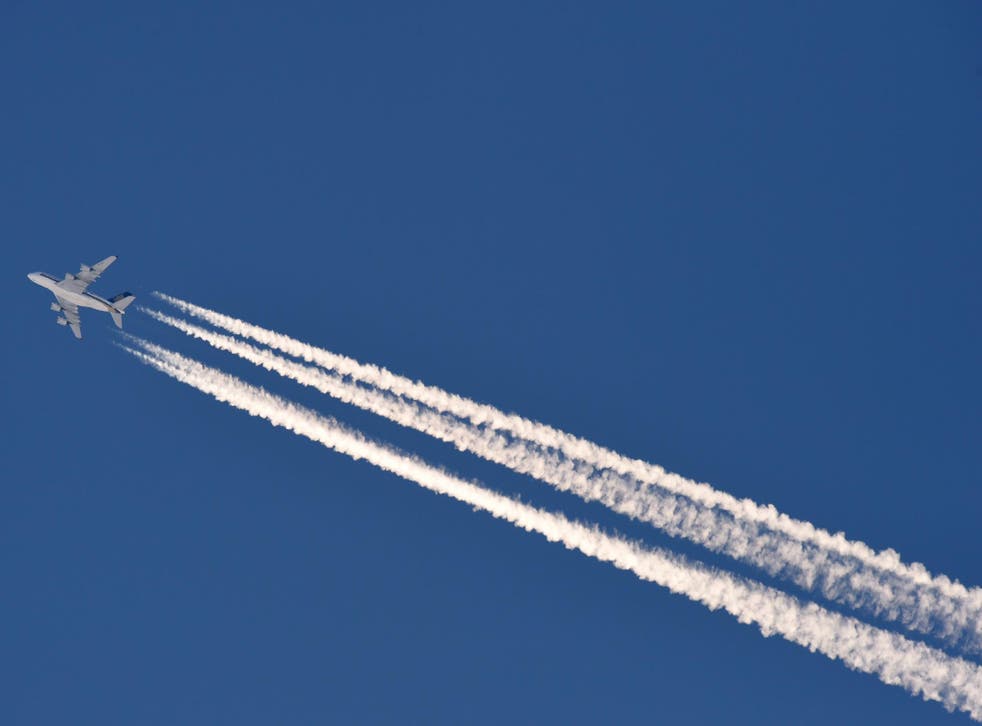 How to get the cheapest flights, according to an air travel expert
Scott Keyes has saved his clients over £20 million on airfare, he reckons. Here's how he scores rock bottom deals
Scott Keyes has saved his followers a lot of money. In the past 18 months, he reckons, he's helped them save around £20m on flights alone. He's the king of cheap and "mistake" air fares, flagging deals to his followers that can get them across oceans and continents for the price of a domestic train ticket. And it all started in October 2013 with a £104 airfare from New York to Milan.
Keyes, from Colorado, had always loved to travel and, by necessity, had got pretty good at finding cheap flights. As he was clicking around the various flight tracking sites that autumn day four years ago, he noticed a return ticket from NYC to Milan on sale for just £104.
"I booked two flights immediately for me and a friend, even though I wasn't sure what I'd just stumbled upon," he tells the Independent over Skype from his home in Fort Collins, Colorado. He'd found a "mistake fare", it turned out – where a flight is accidentally sold far below market value, and is usually corrected within a couple of hours. Back from Milan with his nose for a bargain established, friends and family asked Keyes to pass news of good deals their way. He set up a mailing list for his loved ones, and they added their friends; a year in, he had garnered about 10,000 subscribers. Today – only 18 months after its official launch – Scott's Cheap Flights has over 424,000 people receiving multiple deals per day on flights from 141 countries.
Deals within the past week alone have included Dublin to San Francisco on British Airways for £197, Heathrow to Lima for £331, and Heathrow to Shanghai with Virgin Atlantic for £338. Birmingham to Sofia was on sale over the weekend for just £21 return. He estimates that his deals have so far saved travellers somewhere in the region of £20 million.
Scott's Cheap Flights is an email newsletter that sends out alerts to its subscribers for – you guessed it – cheap flight deals and mistake fares. While cheap airfare deals pop up for myriad reasons (an airline needs to sell a dozen seats, there are more planes on a new route or there's a fare war between carriers), mistake fares – the mythical rock bottom bargains – are more rare.
As the name suggests, they're not intentional – maybe there's a computer glitch within the airline's system or a particular deal was keyed in incorrectly. They can offer unbelievable savings – for example that £104 New York-Milan deal, or a package deal with hotel thrown in for less than the price of a one-way flight. But mistake fares can disappear as swiftly as they arrive, and aren't always honoured (Keyes reckons about 10 per cent of mistakes are voided by the airlines).
There is a free version of Scott's Cheap Flights that gets you roughly one deal a day, and a premium version for £31 per year that emails two to three deals per day and – crucially – sends them 30 minutes before everyone else (these subscriptions, he says, are largely how he makes a seven-figure salary). Want to fly from London to Los Angeles? £199 for a non-stop return. How about Christmas in NYC? £244 return from Manchester. The deals are never ending.
"We get a lot of testimonials," says Keyes. "Newlyweds who didn't think they could afford a honeymoon; school leavers who never thought they'd be able to go on that backpacking trip; but one of my favourites was from a guy who was able to buy his ageing father a ticket to Milan to visit family he hadn't seen in over a decade."
Keyes couldn't have known that booking that NYC-Milan flight would lead to what Scott's Cheap Flights is now, but looking back, it makes perfect sense that it happened in an instant. "Lots of the best deals only last for a few hours," he explains. "That makes it all the more important to find out about them early before they disappear."
Keyes has a team of eight across the world (five of whom are women and only one of whom he's met in person) who search the web for these deals all day long, every day.
"Airline pricing is opaque," he says. "It's not like buying a Big Mac, which is always going to be the same price. [Airline fares] are changing not only day-to-day, but hour-to-hour. We're acting as translators or decoders to try and make these complicated booking landscapes easier for the masses."
Want to get the best deal possible? Scott Keyes recommends the following:
Be flexible
If getting a cheap flight is your priority, see what prices are available on aggregators such as Google Flights and Momondo to various places are around the world, then decide which of the cheap destinations appeals to you.
Book fast
If you see a deal – especially if it's a mistake fare – book immediately. Once the mistake has been unearthed, they rarely last long. Airlines don't have to honour mistake fares, but Keyes reckons up to 90 per cent get through because of PR concerns.
Don't clear your cookies
It doesn't make a shred of difference when trying to find a cheap flight.
Don't sweat the time
It's a myth that booking at a specific time each week (typically cited as Tuesday afternoon) is when the cheapest flights are available. This was the case a couple of decades ago when airlines loaded their fares once a week, but hasn't been true for years.
Track flights
Tracking your favourite routes on Google Flights or Kayak is an easy way to plug in destinations you're interested in and then sit and wait to see how those fares fluctuate. If you're flexible, this method can save a pretty penny.
Join our new commenting forum
Join thought-provoking conversations, follow other Independent readers and see their replies