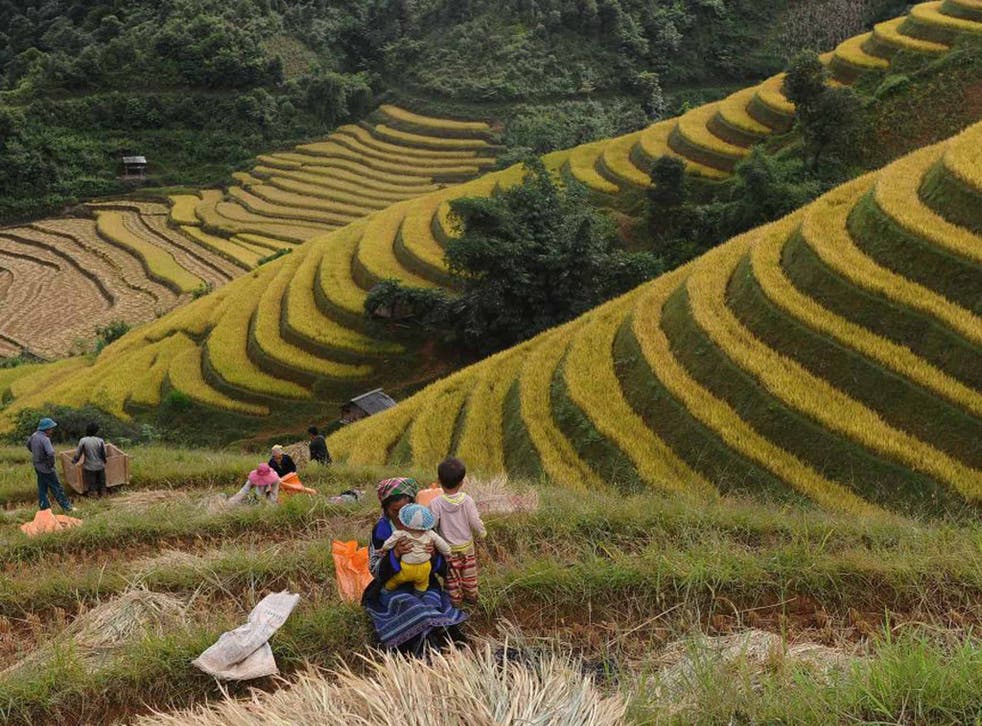 Independent travel for a blind person: Don't think you can't see the world
I have lead groups of blind travellers across 68 countries and six continents
When I was four, doctors broke the news to my parents that by the age of 18, I would become incurably blind. They were right. I lost 95 per cent of my sight during my teens. But after spending a year of my university life away in Canada, I dreamt of seeing the world. The experience had whet my appetite for adventure and I was eager to explore.
However, I quickly discovered that independent world travel for a blind person posed a major challenge. At the time, no travel company would accommodate a blind person like me. No matter where I turned, I faced rejection. I decided that if you want something in this world which does not exist, you have to build it yourself. So, in 2004 I created Traveleyes and, little more than 10 years later, I have lead groups of blind and sighted travellers across 68 countries and six continents, proving that world travel is more than just the seeing of sights.
The premise is taking blind and sighted people from all walks of life, to explore the world as part of a sociable and friendly group. Sighted people act as the eyes for the blind travellers. They don't need any experience of blindness because we're not looking for carers. We're looking for travel companions who enjoy sharing some of the world's most fascinating sights through visual descriptions. This means that a blind person can explore the world more freely, like anyone else. But why would a sighted person choose to travel with blind travellers?
When a sighted person looks at a breathtaking view such as the mountainous landscape of Vietnam, all too often it is through the lens of a camera. Rarely do people take the time to stop and appreciate things for all that they are. A snapshot followed by a social media post and off they go. I suppose they can look at a photo later, to recall the happiness they felt on their travels.
But photos only offer something for one of our senses, usually on a screen the size of a tablet or laptop, and yet a mountain is all around us. So, by stopping only for long enough for a smartphone to flash, people are not appreciating the smell of the air at high altitude, the sound of unfamiliar wildlife, or the texture of the trees, plants, and earth around them.
Travel should feed all of our senses, like the time we paid a visit to the Larco Museum, in Peru, home to a collection of pre-Columbian art. The museum staff took the artefacts out of the glass cases for both our blind and sighted travellers to explore with their fingertips. And when we travel to a place like Nice, we learn to make our own perfume and experiment with wonderful fragrances under expert guidance, rather than simply stopping off at duty free.
In doing so, sighted people can experience the world from a new perspective. And because they stop to describe the sights around them to our blind travellers, they take home much more vivid memories than ever before. A kind of mental photograph that you can recall, simply by closing your eyes, wherever and whenever you like.
Amar Latif is the founder of Traveleyes (traveleyes-international.com)
Register for free to continue reading
Registration is a free and easy way to support our truly independent journalism
By registering, you will also enjoy limited access to Premium articles, exclusive newsletters, commenting, and virtual events with our leading journalists
Already have an account? sign in
Register for free to continue reading
Registration is a free and easy way to support our truly independent journalism
By registering, you will also enjoy limited access to Premium articles, exclusive newsletters, commenting, and virtual events with our leading journalists
Already have an account? sign in
Join our new commenting forum
Join thought-provoking conversations, follow other Independent readers and see their replies