Influencer kicked out of Bali after calling it 'queer friendly' and encouraging people to move there during pandemic
American digital nomad said she was being deported 'because I am LGBT'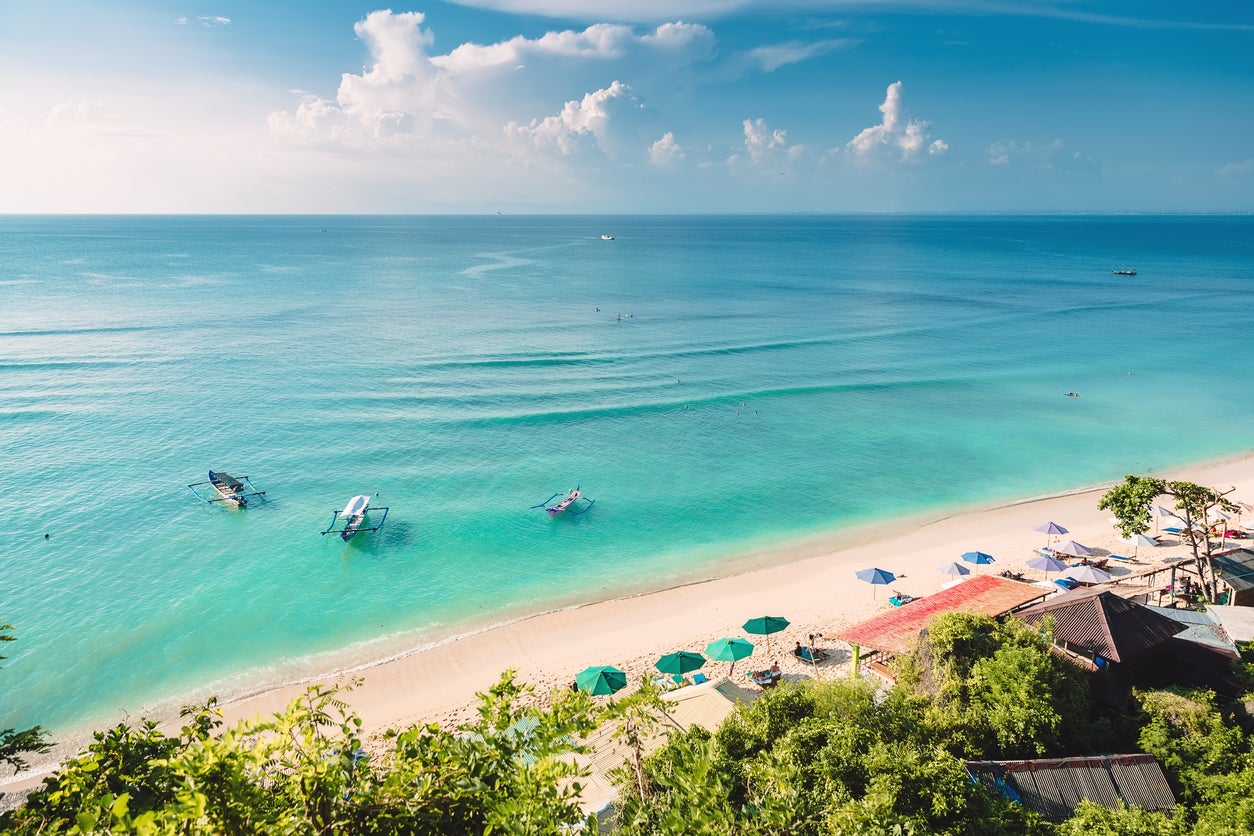 An American influencer is to be deported from Bali after suggesting the Indonesian island was "queer friendly" and seemingly encouraging people to move there during the pandemic.
Kristen Gray came to the attention of immigration authorities after considerable backlash to a social media thread detailing her life in Bali.
Having travelled to the island with her girlfriend in 2019 with a plan to stay for six months, Gray said the pair fell in love with the lifestyle and decided to stay on during the coronavirus pandemic.
The couple shared their new life as "digital nomads" with their followers on Tiktok and Instagram, and even started selling an e-book they wrote about how they made the move to Bali.
"This island has been amazing because of our elevated lifestyle at a much lower cost of living," Gray said in a string of since-deleted viral tweets. "I was paying $1,300 for my LA studio. Now I have a treehouse for $400."
Some took offence to Gray's apparent encouragement of other Westerners to travel to Indonesia while the world is still struggling with the spread of Covid-19.
"If you want to know more about our journey abroad, cop our full ebook Our Bali Life is Yours at baliebook.com," she tweeted. "It's a guide breaking down how we did it and how you can do it too.
"We include direct links to our visa agents and how to go about getting into Indonesia during Covid."
However, it's also believed that Gray's comments about the LGBTQ+ community may have caught the attention of the authorities.
She said: "Some major benefits of moving to Bali: safety, low cost of living, luxury lifestyle, queer friendly and Black in Bali community."
While a bill to criminalise homosexuality failed in 2018, there have been mounting threats to the LGBTQ+ community in Indonesia.
There have previously been a series of police raids targeted at the gay community, with sting operations on saunas and the headquarters of an HIV prevention group.
Last year, lawmakers started lobbying for legislation that would force LGBTQ+ people to go to sanctioned "rehabilitation centres" in order to be "cured".
Gray had not overstayed her visa, but the Indonesian authorities have confirmed she is suspected of breaking the law and will be sent back to the US on the next available flight.
Jamaruli Manihuruk, head of the Bali office for Indonesia's Ministry of Law and Human Rights, told Coconuts Bali that Gray could be guilty of "spreading information that could unsettle the public".
British diver films sea of rubbish off Bali
"The concerned foreign national is suspected to have done business by selling her e-book and putting up consultation fees on travelling to Bali, which means she can be subject to sanctions according to the 2011 Immigration Law," he added.
Gray, who has since shut down her social media accounts, claimed she was being deported due to her comments on Bali's "queer friendly" status.
"I am not guilty, I have not overstayed my visa," she told reporters, according to the BBC. "I have not made money in Indonesian rupiah in Indonesia. I put out a statement about LGBT and I'm being deported because I am LGBT."
Gray is being held at Denpasar's Immigration Detention Centre until she is flown home.
The Independent has contacted Indonesia's immigration authorities for comment on why Gray is being deported.
Join our commenting forum
Join thought-provoking conversations, follow other Independent readers and see their replies