International Women's Day: How travel is levelling the playing field for women
Demand for female-led holidays has risen sharply in the last couple of years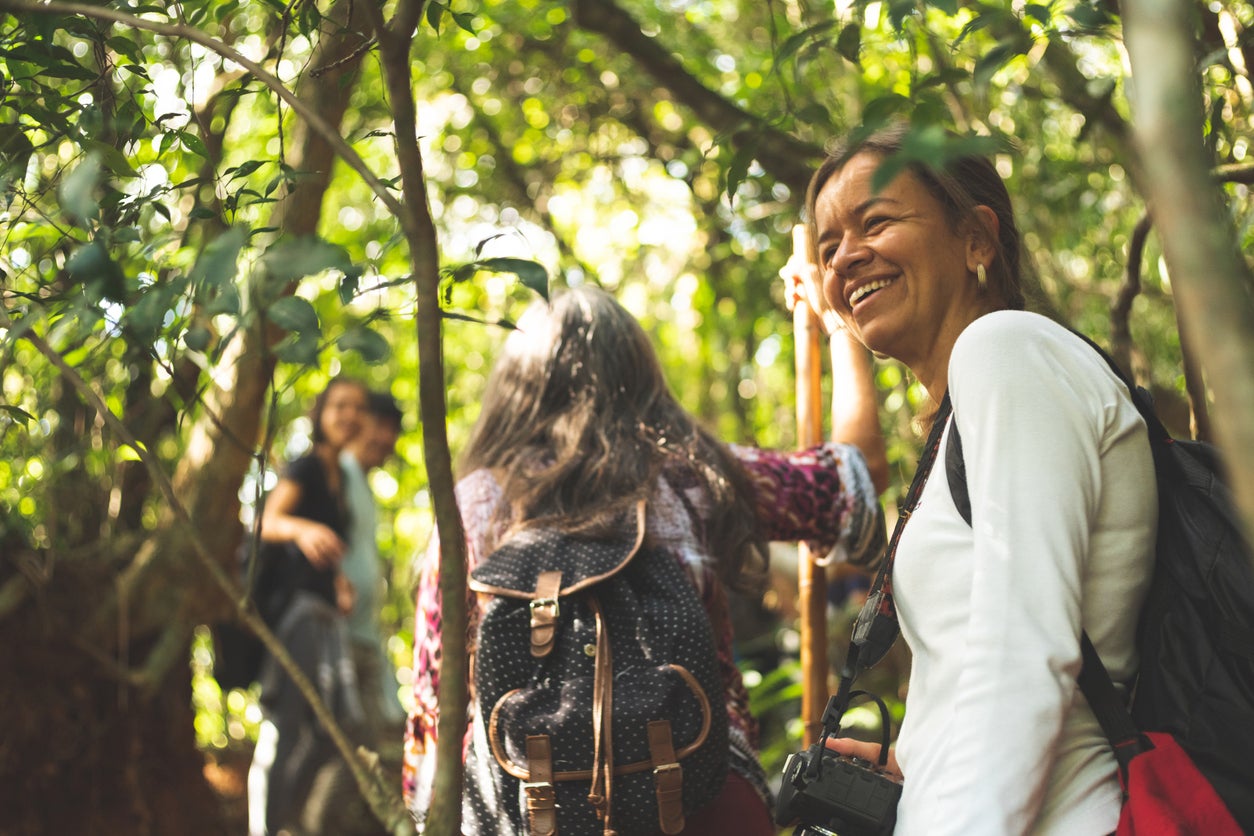 There is plenty of criticism that can be levelled at the travel industry.
It's the same old story: although at least 60 per cent of people working in the tourism industry are women, they rarely make it into leadership roles. Female tour guides are like gold dust and decision-making boardrooms are packed with men.
But underneath all of that, we're harbouring an embarrassingly well-kept secret: as an industry, travel provides one of the best chances of levelling gender inequality worldwide, offering flexible, inspiring work that often doesn't require training that's inaccessible to many women.
It's about time that we started using it.
After all, the demand for female-led holidays has risen sharply in the last couple of years – and with it come more chances for women to work in non-traditional roles, such as guiding.
Lonely Planet's UK Travelist
Show all 20
At Responsible Travel, we've seen a 58 per cent increase in interest in trips run by female tour guides in the last year. They're really varied holidays: some of the first women guides in Morocco head up our holidays by Intrepid Travel, while marine biologist Lisa Steiner leads the voyages at Whale Watch Azores.
Partly, that bump in popularity is because there's more interest; partly, it's because we've made a conscious decision to support and promote holidays run by women.
But why? What is the value of these holidays to the women who run them – and to the travellers who go on them?
Jess Brooks is the founder of Eternal Landscapes, a holiday company and social enterprise that introduces travellers to Mongolia. Right from the word go, she's only employed female guides.
To Brooks, the reason why is straightforward: traditionally, men are tour drivers in Mongolia. "So if we have all these male drivers," she says, "why don't we provide the opportunity on the other side so that the guides are women?"
It sounds simple; it isn't. In many countries, hiring women is far from the easiest choice. Sometimes, due to strict cultural norms, it's impossible.
Men often have a better education. Take India: the female literacy rate is 60 per cent, while men are at 80 per cent. Men have more work experience, opportunities to learn languages, and financial freedom. They're also less likely to be juggling household and childcare responsibilities.
But you don't have to complete school to be a great guide or guest house owner. Often, women provide fresh insight into what daily life is like in a place just by lending their voices.
For those reasons, Brooks doesn't hire Mongolians with an armful of opportunities. She hires a variety of women from both the capital Ulaanbaatar and rural herding families, offering them training and work – and who in turn give travellers an honest, unpolished, rounded view of Mongolia.
You learn from the tour guide; they learn from you. It's the most beneficial, powerful form of tourism: a two-way conversation that deepens understanding between people from opposite ends of the earth.
Then there's Village Ways, a holiday company that supports rural communities in the Himalayas. Traditionally, these villages abide by deeply conservative values. Village Ways, however, has trained and hired some of the first female guides in the region.
Why? One: they believe that women should be able to aspire to be guides, too. Two: they believe that understanding the Himalayas through a female perspective is a real privilege for travellers. The story of the Himalayas has been told through male eyes for so long, but that only gives you half the truth.​
Over 10 years, Village Ways has helped women into the workforce in a positive, meaningful way, and seen their female tour guides become the breadwinners of their families and community leaders. These women go on to show their friends, daughters and sisters that the same is possible for them. By inviting women into the workforce, there's real potential for lifting whole communities out of poverty; by learning English and gaining confidence, these women are increasing their chance of getting employment – whether that's in the tourism industry or elsewhere.​
Closer to home, Chantel Kyriakopoulou-Beuvink founded wildlife tour company Natural Greece. Almost half of her team of pro guides are female – unusual in a field where women are far less likely to shout about their qualifications and achievements.
World champion sprinter Dina Asher-Smith turned into a Barbie to celebrate International Women's Day
Chantel hired them for one reason: they're some of the most qualified guides in their field. There's Dimitra Christidi, a biologist who works with wildlife charity Callisto to champion bears and wolves. Sailor, scuba diving instructor and island walking guide Annie Antonatou can spot an Eleonora's falcon at a hundred paces. And Maria Panagiotopoulou is a decorated ornithologist who specialises in evolutionary ecology. Katerina Goula, meanwhile, has a yen for finding and photographing wildflowers.
Their presence on Kyriakopoulou-Beuvink's books is proof of what happens when barriers to your choice of employment are dismantled and you're given a hand up into the travel industry.
To me, the recent increase in interest in holidays focussing on women feels like a gauntlet thrown squarely at the travel industry. Travellers are realising the value of female tour guides and entrepreneurs, and want to travel with them. We all need to step up to that demand by supporting holidays that empower women – it'll only create more opportunities for women around the world.
Catherine Roberts is a travel writer at Responsible Travel
Join our commenting forum
Join thought-provoking conversations, follow other Independent readers and see their replies