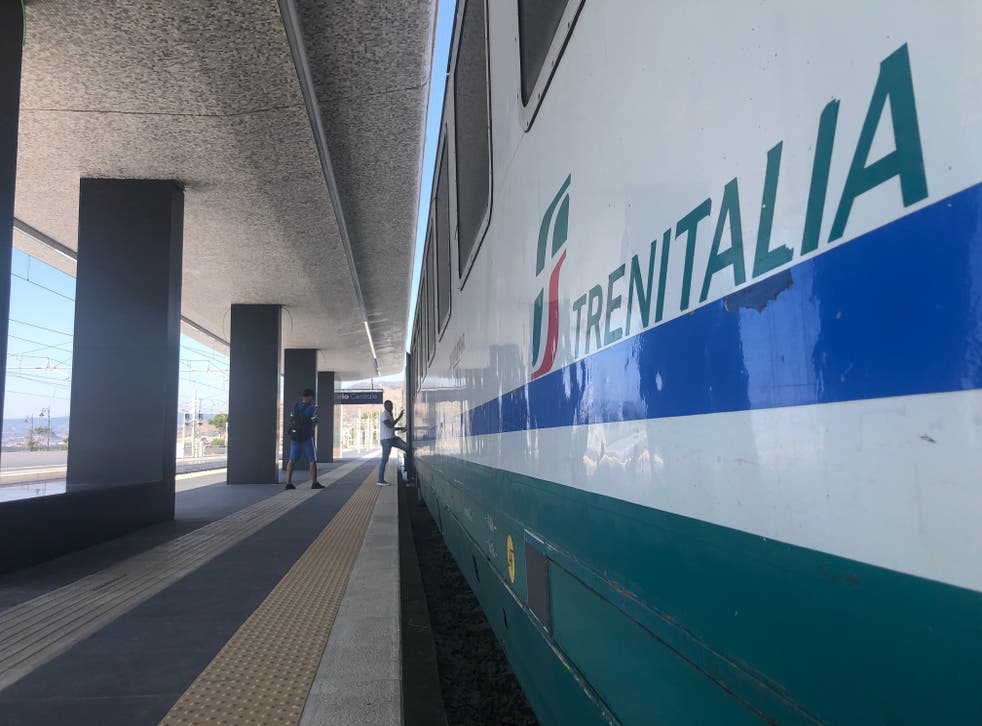 UK to leave European Interrail scheme at the end of 2019
'This is not linked to our membership of the EU'
Simon Calder
Wednesday 07 August 2019 21:49 Comments
It may seem only a detail in the divorce deal between the UK and the rest of Europe – but the ending of Britain's participation in the Interrail network after nearly five decades has incensed proponents of pan-European train travel.
The Interrail scheme, for European travellers, and the Eurail product for people outside Europe, allows unlimited travel (subject to some restrictions and surcharges) for a flat fare.
Until a year ago, the UK participated only in the Interrail scheme. But for the past year, British train operators have been trialling Eurail.
The Rail Delivery Group (RDG), representing train operators, has decided not to continue with Eurail, and says that in response: "The Eurail group has decided to end our membership from 1 January 2020, despite us wanting to remain part of the group.
World's best train journeys

Show all 10
"This is not linked to our membership of the EU.
"British rail companies have been trialling the Eurail pass for a year, but have decided our longstanding and internationally recognised BritRail pass offers greater benefits for tourists including 2 for 1 deals on attractions across the UK.
"Offering both is confusing so we have ended our trial of the Eurail pass. As a result the Eurail Group are terminating our membership of Interrail.
"This doesn't make a difference to British travellers, who can still get the Interrail pass, get the Eurostar from London and travel around mainland Europe by rail." This requires a €30 (£26) "passholder fare".
The RDG added: "Tourists coming to Britain can get the Eurostar to London and then travel further with the BritRail pass or journey specific tickets."
But Carlo Boselli, general manager for Eurail, painted a very different picture, saying: "I deeply regret that RDG's priority to secure a competitive position for their BritRail Pass has led them to pull out of Interrail and Eurail."
The row appears to have parallels with the claims over Brexit that Britain wants to have its cake and eat it.
Mark Smith, founder of the Seat61.com international rail website, said: "Train operators will make more money if inbound visitors buy a separate BritRail pass at significant extra cost.en
"That's assuming the visitors don't drop beyond-London locations from their European itinerary of course, which is the more cost-effective solution.
"This is a decision of the British train operators, it's on them. It's as if they see the Flygskam [flight-shaming] grass-roots movement towards rail, and instead of welcoming it, deliberately go out of their way to stop it.
"The real disbenefit is to inbound travellers from other countries, who will decide not to go north or west of London. They'll go somewhere else instead."
One comment on social media read: "This is UK tourism policy in a nutshell. Let all the tourists come to central London, but god forbid someone from abroad might want to see Edinburgh, or Liverpool, or the Yorkshire Moors, or Stratford, or Stonehenge or…"
Interrail and Eurail Passes purchased before 31 December 2019 are still valid for travelling on Britain's rail network until their expiry date.
Register for free to continue reading
Registration is a free and easy way to support our truly independent journalism
By registering, you will also enjoy limited access to Premium articles, exclusive newsletters, commenting, and virtual events with our leading journalists
Already have an account? sign in
Join our new commenting forum
Join thought-provoking conversations, follow other Independent readers and see their replies