INTERNATIONAL WOMEN'S DAY
International Women's Day: Intrepid launches three new women-led London day tours
New day tours follow Intrepid's successful Women's Expeditions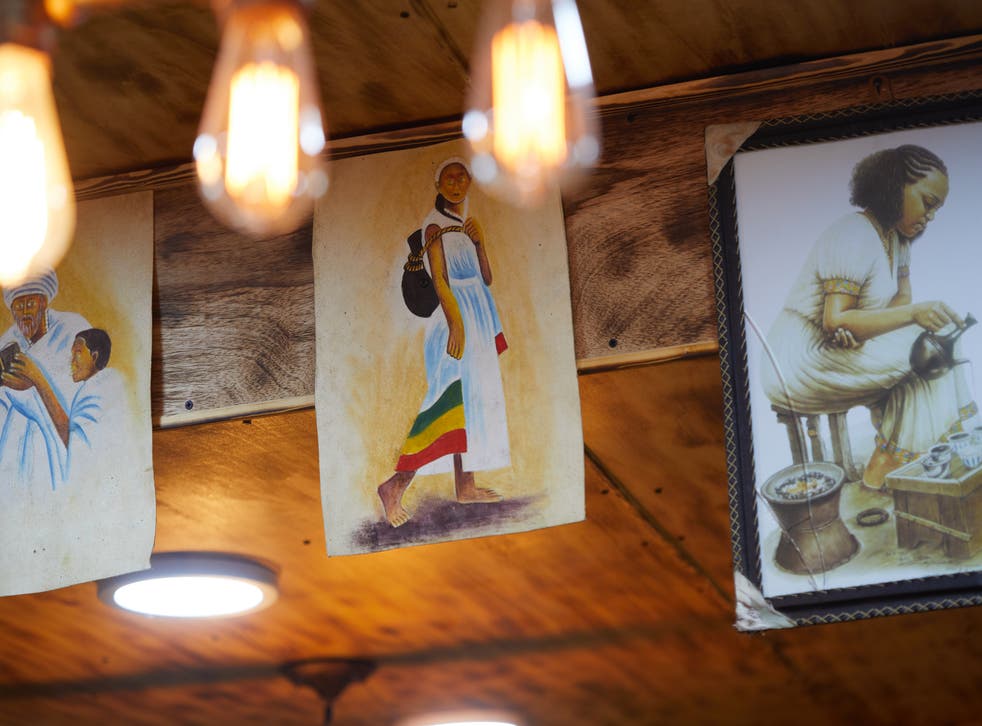 International Women's Day can be a bit of a whitewash for many companies. The day, which this year falls on 8 March, is usually an excuse for firms of all shapes and sizes – including in the travel industry – to gloat about their female-friendly policies and visions, but without any solid evidence to back them up.
That's never been the case with Intrepid. The tour operator, which has also been given B-corp certification for its sustainable practices, has long capitalised on the potential of women in the travel industry.
It runs long-successful Women's Expeditions to countries including Jordan, Egypt and Iran, which focus on showcasing local immersive experiences that would be shut off to female visitors otherwise. Around 60 per cent of its global staff are women (while 65 per cent of all Intrepid travellers are female), along with 30 per cent of its tour guides on the ground, a number that has increased by 100 per cent (from 150 to 300) since Intrepid set specific gender goals in 2017.
To mark this year's IWD, Intrepid, in association with social enterprise Women in Travel (CIC), is launching three new day tours around London neighbourhoods, run by refugee women to give travellers direct insight into the lives of immigrant communities in the capital.
There's a tour of Shepherd's Bush, exploring Ethiopian culture; a tour of Balkan flavours around Borough Market; and a Moroccan cooking class. All three tours are run by formerly unemployed women from Ethiopia, Albania and Morocco respectively, who have been trained up by Intrepid and Women in Travel.
Sefanit Mengiste, 37, arrived in London when she was 14, and runs an Ethiopian tasting tour around West London's Shepherd's Bush neighbourhood. "Ethiopia is a big part of my life," says Sefanit. "The colours, smells and community of my childhood are still with me and in me. In Ethiopia, food is everything and I can think of nothing better than sharing my culture with visitors to London."
Ella Hoxhaj, 30, who arrived in London from Albania two years ago, will take travellers around Balkan stalls in Borough Market selling wine, jams, kofte, baklava and coffee. She says: "I started in rural Albania as someone who had little chance of studying and working or doing much else outside their village and household. People here know a little about the Balkans, but I'm looking forward to sharing more about our traditions and culture."
And from her house in Kingston, southwest London, Kaotar Hafsi, 31, will host a Moroccan cooking class and mint tea ceremony to give an insight into the history and cuisine of the North African country and its influence on the neighbourhood.
It's no surprise all the tours focus on food, says Zina Bencheikh, Intrepid's managing director EMEA – it's a great insight into a community and culture. They're also all based on home turf, part of Intrepid's strategy to encourage more domestic travel when we can leave home.
The new day tours were a natural progression from Intrepid's women-only expeditions, Ms Bencheikh says. "We wanted people to explore London, and the multicultural aspect of your own city." Plus, 20 per cent of the tour price goes straight back to social enterprise Women in Travel.
Ms Bencheikh has long espoused the value of getting more women into the travel industry. While working as Intrepid's general manager in Morocco, she lobbied the government to train more female tour guides on the ground to counter a female unemployment rate of 75 per cent.
She says the travel tour guide plays a "critical" role in the industry, especially in conservative but tourism-reliant countries such as Jordan, Iran and Egypt, where Intrepid runs tours and which have scant female leadership.
"Women break the barrier to ask questions that they wouldn't ask of a male guide, due to the culture," Ms Bencheikh adds. "They're simple questions, but in a conservative area, you come with a woman guide, they will talk to you and answer your questions; and they will learn from them as well as they learn from you. It's transformative travel."
Join our new commenting forum
Join thought-provoking conversations, follow other Independent readers and see their replies