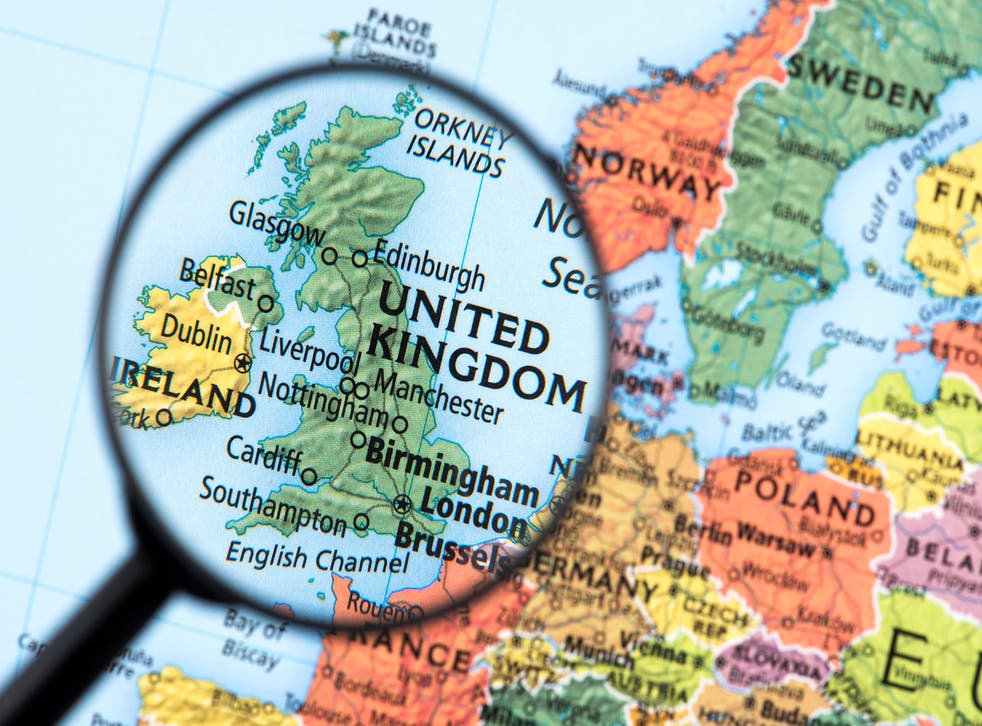 One in 10 British people cannot identify Ireland on a map
Proof that people do not know their neighbours 
Tuesday 15 August 2017 17:34 Comments
One in 10 people in the UK cannot identify Ireland on a map, according to the results of a new quiz.
Insurance comparison website Gocompare created the quiz - How Well Do You Know Europe – to test UK and US citizens' knowledge of European geography.
The company asked 1,000 people from each country to complete the 10 question map-based test which highlights a European nation and challenges the public to identify which it is from a multiple choice list.
As well as revealing British citizens' lack of knowledge about its neighbours, it also revealed that Americans find it easier to pick out Slovakia than UK respondents. Identifying Slovakia was the toughest question for UK quizzers with only 38 per cent correctly identifying the Eastern European country on a map. It was the only country that US respondents scored higher on – an average of 39 per cent of Americans got it right.
But the UK came out on top overall, with an average correct score of 6.5 out of 10 compared to an average of 4.9 out of 10 for the US respondents.
Proving that wisdom does come with age, older people got more answers correct. For both the US and the UK those 60 or above scored 10 per cent higher than those aged 16-29 (64.3 per cent against 55.4 per cent). Those aged 30-44 scored 55 per cent correct answers on average.
And in the battle of the sexes, men won in both countries. On average, US and UK male respondents got 6.3 questions right, whereas the female respondents got 5.2 questions right.
Take the quiz here and your results will show you how you scored against people from the UK and the US.
Register for free to continue reading
Registration is a free and easy way to support our truly independent journalism
By registering, you will also enjoy limited access to Premium articles, exclusive newsletters, commenting, and virtual events with our leading journalists
Already have an account? sign in
Join our new commenting forum
Join thought-provoking conversations, follow other Independent readers and see their replies