Italy to operate high-speed 'Covid-free' trains from Rome to Milan
All staff and passengers will be tested before boarding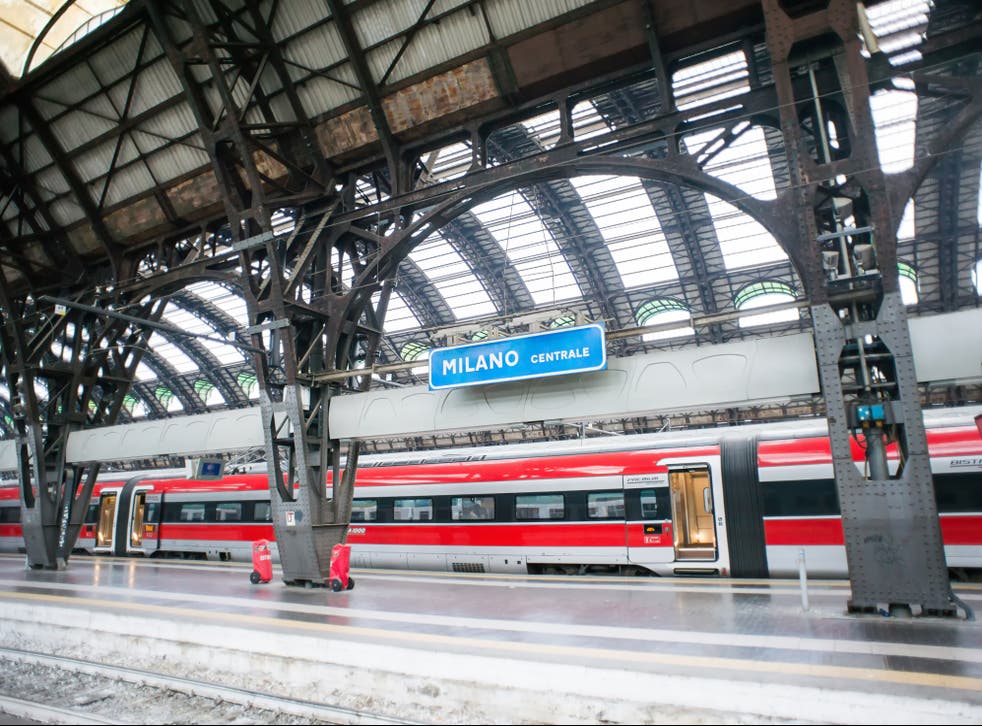 Italy will launch a "Covid-free" high-speed train service, the first of its kind in Europe.
From April, the initiative will be trialled on the Rome-Milan route on Ferrovie dello Stato Italiane trains – Italy's state railway operator.
"We will introduce a Covid-free train in early April…initially between Rome and Milan," said Gianfranco Battisti, the operator's CEO, at an event at Rome's Termini railway station, reports The Local.
He said that staff and passengers would all have to present a negative test result before being allowed to board the service.
Rome-Milan is Italy's busiest train route, which is why the scheme is being adopted there first.
But there are plans to also introduce Covid-free trains on other popular routes to tourist destinations, such as Venice, Florence and Naples.
It's hoped the idea can help restart tourism once coronavirus restrictions ease.
At present, leisure travel within Italy is banned, meaning domestic holidays aren't yet possible.
The "Covid-free" trains will follow in the footsteps of Italy's "Covid-free" flights.
Launched in September 2020, the scheme made use of 30-minute swab tests to ensure all travellers had tested negative for coronavirus before boarding their flight.
It was trialled at Rome's Fiumicino airport on two daily Alitalia services to Milan, and was the first programme in Europe to introduce rapid testing for departing passengers.
Fiumicino's management company ADR aimed to use the 30-minute tests, administered free-of-charge to passengers, to improve customer confidence.
"On those flights you know the person next to you is negative," Marco Troncone, ADR chief executive, told The Times.
"The rapid tests are now based on a nasal swab but saliva tests are coming in the future, making it as easy as going through the x-ray."
With tourism accounting for 14 per cent of Italy's economy in normal times, the country is keen to find a way to safely open to visitors again.
The number of overnight stays by international visitors dropped by almost 70 per cent year-on-year between January and September 2020.
Register for free to continue reading
Registration is a free and easy way to support our truly independent journalism
By registering, you will also enjoy limited access to Premium articles, exclusive newsletters, commenting, and virtual events with our leading journalists
Already have an account? sign in
Register for free to continue reading
Registration is a free and easy way to support our truly independent journalism
By registering, you will also enjoy limited access to Premium articles, exclusive newsletters, commenting, and virtual events with our leading journalists
Already have an account? sign in
Join our new commenting forum
Join thought-provoking conversations, follow other Independent readers and see their replies