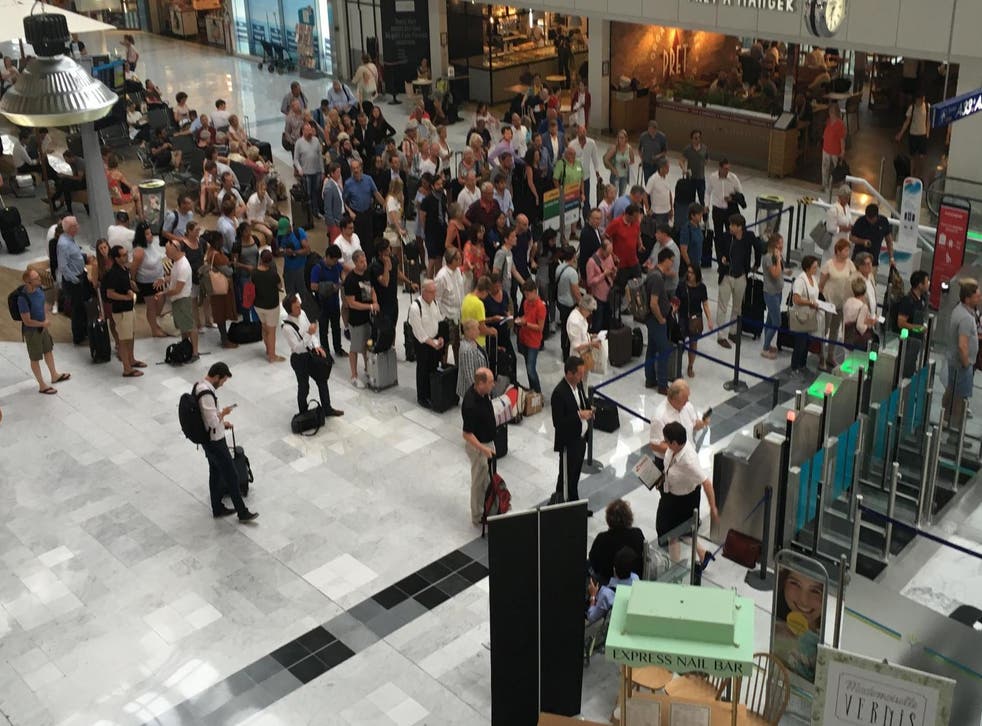 Aviation strikes to disrupt Italy and France flights as summer holiday season begins
Because so many aircraft usually overfly France, widespread delays and cancellations are likely from the evening of 8 May to the morning of 10 May
As the main summer holiday season begins for Britain's travel industry, aviation workers in Italy and France are launching the first serious strikes of the year.
On Friday, the busiest day of the week for aviation, some staff working at Italian airports, and for the airlines Alitalia and Air Italy, will be walking out from 12 noon to 4pm local time.
EasyJet, which has dozens of flights scheduled between the UK and Italy, says it "plans to operate its full flying schedule".
The airline says: "We do recommend that all customers flying to or from Italy on Friday 3 May allow extra time to get to the airport.
"Although this is outside of our control we would like to apologise to customers for any inconvenience and would like to assure them that we are doing all possible to minimise any disruption as a result of the industrial action."
Airlines that went bust

Show all 12
Alitalia, which links London and Manchester with Milan and Rome, has not given any details of what the impact could be on its schedules.
British Airways says its operations to and from Italy will not be affected.
A four-hour strike by air-traffic controllers working for the Italian organisation ENAV has been postponed as the two sides negotiate.
French air-traffic controllers, however, are planning to strike along with millions of other public servants on Thursday 9 May. They are opposed to President Macron's plans to transform public service working conditions.
Air-traffic controllers and engineers will be walking out from 7pm local time on 8 May to 6am on 10 May.
Because so many aircraft usually overfly France, widespread delays and cancellations are likely.
But airlines will not know the likely impact until the coordinating body Eurocontrol conducts a teleconference on Tuesday 7 May. Therefore passengers booked to fly during the strike may not be able to make alternative plans until very shortly before their intended departure.
Separately, Alitalia – the profoundly unprofitable Italian national carrier – may learn more about its future on Thursday. It has been in "special administration" for two years and was due to receive fresh funds by 30 April.
But the two organisations involved in the possible rescue, Delta Airlines and Italian State Railways, are not prepared to put in all the cash required to turn around Alitalia.
The Italian government has extended the deadline and its financial support for Alitalia. The airline has a €900m (£770m) bridging loan from the government.
Register for free to continue reading
Registration is a free and easy way to support our truly independent journalism
By registering, you will also enjoy limited access to Premium articles, exclusive newsletters, commenting, and virtual events with our leading journalists
Already have an account? sign in
Register for free to continue reading
Registration is a free and easy way to support our truly independent journalism
By registering, you will also enjoy limited access to Premium articles, exclusive newsletters, commenting, and virtual events with our leading journalists
Already have an account? sign in
Join our new commenting forum
Join thought-provoking conversations, follow other Independent readers and see their replies