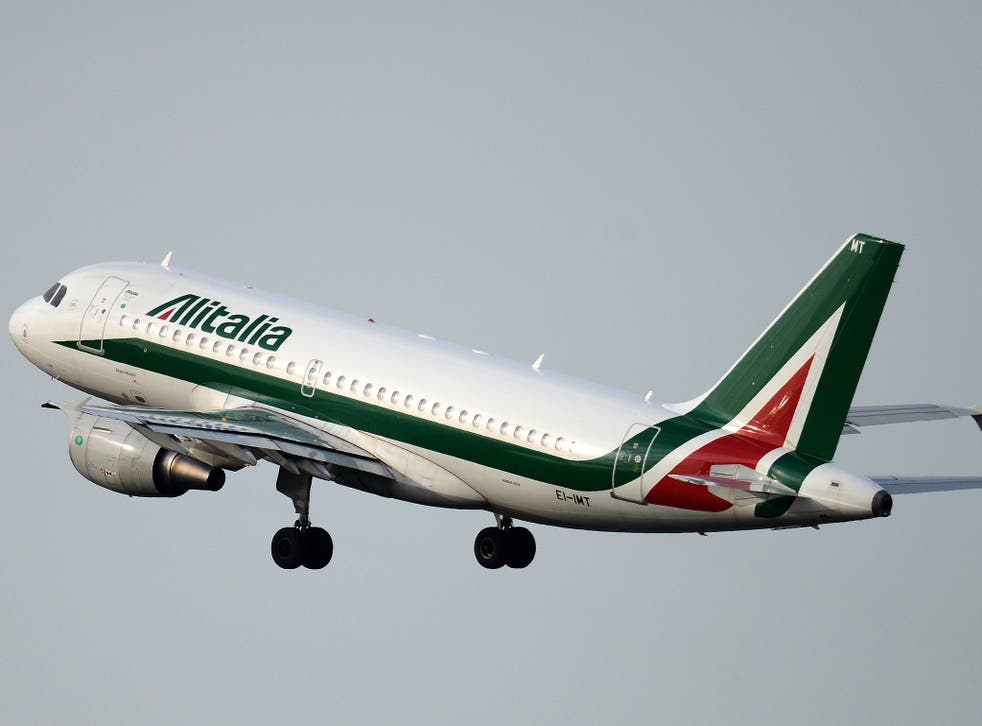 Flight chaos for travel to Italy as strike hits and storms rage across Europe
Travellers who manage to reach Italy may find local transport disrupted
Dozens of flights between the UK and Italy have been cancelled as Italian air-traffic controllers join a day of industrial action by public servants.
The controllers will stop work between 1pm and 5pm, grounding flights on the busiest time of the week. Alitalia is worst hit, with more than 100 cancellations – including services to and from Heathrow.
At Gatwick, easyJet has cancelled two round-trips to Rome and Milan, and services to and from Catania, Naples, Olbia, Venice, Verona. A Bristol to Rome round-trip has been axed.
Two British Airways flights from Heathrow to Milan, one departure to Rome and flights to Venice from both Gatwick and London City have been grounded.
Ryanair, which has a busy Italian domestic network, has cancelled many flights, including six between Rome and Catania in Sicily. Some UK-Italy services have been cancelled, including Stansted to Milan and Rome.
The Irish budget airline, which is the biggest in Europe, said: "Due to yet another Italian strike, Ryanair regrets to inform customers that it has been forced to cancel a number of flights on Friday (8 June).
"All affected customers have been contacted by email and text message and advised of their options: a full refund, rebooking on to the next available flight or transferring to an alternative flight.
"As a result of this unjustified strike action, we also expect delays to flights to/from/over Italy and we advise customers due to travel on Friday to check the status of their flight on the Ryanair.com website."
Another strike is planned for 5 July.
Passengers whose flights are cancelled, diverted or severely delayed are entitled to meals and, if necessary, accommodation at the airline's expense until they can reach their destination.
Travellers who manage to reach Italy may find local transport disrupted. Workers on buses and trams in Rome, Turin and Verona are staging a 24-hour strike.
Elsewhere in Europe, thunderstorms are forecast to cause problems. Eurocontrol is warning: "Thunderstorms and cumulonimbus activity expected over a large part of Europe today: expect disruption and delay in consequence."
The air-traffic HQ in Brussels also warns of congestion causing high delays at Gatwick and moderate delays at Lisbon. Passengers at Amsterdam are facing disruption due to low visibility.
On Saturday and Sunday, it is the turn of French air-traffic controllers in the Marseille Area Control Centre to walk out.
The centre covers the southeast quarter of France, the island of Corsica and a large tranche of Mediterranean airspace extending as far south as the southern tip of Sardinia.
Flights to and from Nice, Lyon and Corsica are likely to be affected, and journeys to Mediterranean destinations may take longer as pilots are routed around the affected airspace.
Friday is the second day of the latest 48-hour strike by French rail workers. Four out of five TGV high-speed trains are predicted to run by the national operator, SNCF, but on conventional inter-city routes and some suburban lines around half the services have been cancelled.
Eurostar has four trains between London and Paris. Passengers can switch to alternative services or claim a full refund.
The strikes are set to continue every five days until 28 June, but could be extended over the peak holiday months of July and August.
Register for free to continue reading
Registration is a free and easy way to support our truly independent journalism
By registering, you will also enjoy limited access to Premium articles, exclusive newsletters, commenting, and virtual events with our leading journalists
Already have an account? sign in
Register for free to continue reading
Registration is a free and easy way to support our truly independent journalism
By registering, you will also enjoy limited access to Premium articles, exclusive newsletters, commenting, and virtual events with our leading journalists
Already have an account? sign in
Join our new commenting forum
Join thought-provoking conversations, follow other Independent readers and see their replies