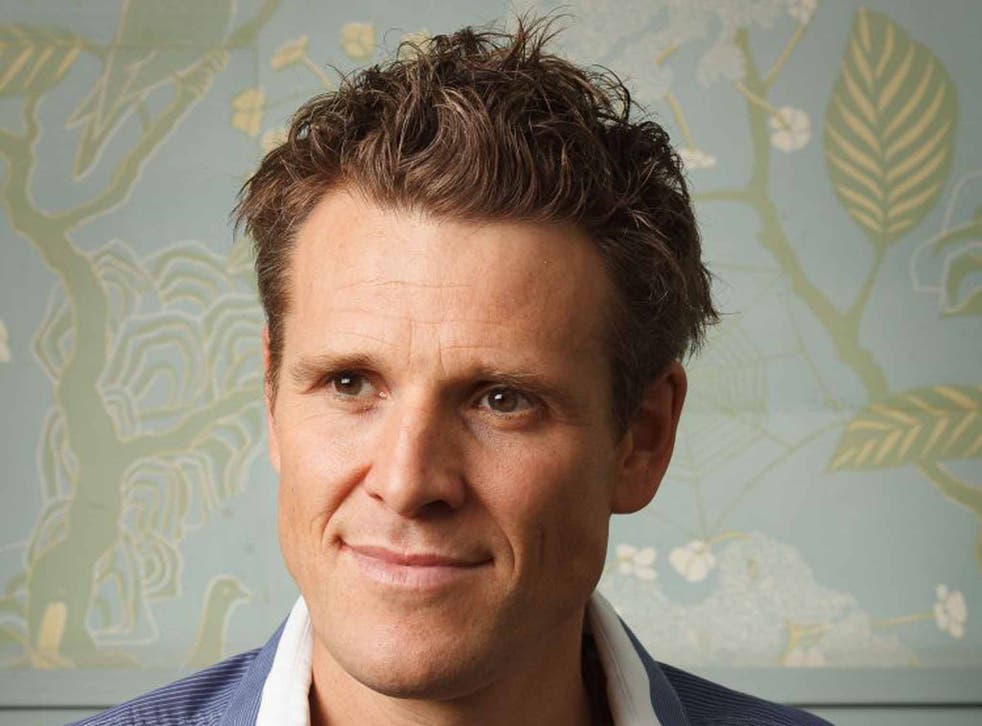 James Cracknell: My life in travel
'I've had icicles in places I didn't know existed'
I can't recall exactly where my first holiday was, but I do remember bread and smelly cheese.
It was a glorious summer in France. Being able to travel a little as a child very much whetted my appetite to see the world when I got older, which I was able to do a great deal as an athlete.
Ben Fogle is like a brother to me.
We got to know each other very quickly because we were sharing a boat for weeks with no other company [during the 2005-2006 Atlantic Rowing Race]. We learned how to cope with each other's personalities and moods and became each other's motivator. When I had my accident in America and came off the bike [during an attempt to cycle, row, run and swim from Los Angeles to New York in 2010], he was on the next plane and came straight to my bedside.
I've had icicles in places I didn't know existed.
When we went skiing in Antarctica it was incredibly cold. When Ben suggests something, I have a crazy habit of saying: "Yes, I'll do it," because I love a challenge. It seemed like a good idea at the time.
I once had my skin 'combed'.
An Amazon tribe did it with a dogfish-tooth comb, as part of a ritual prior to surviving in the jungle for 10 days. It was painful and drew blood. Then they rubbed salt in the cuts for good measure. And that was supposed to be lucky. For some reason I kept the comb.
Learning a foreign language is still on my to-do list.
I went to Venezuela when I was 18 and the diverse range of environments – jungle, mountains, coastline, and the challenges and scale of a South American city – was just incredible. I came back realising I needed to learn a foreign language. I'll do it one day. Our language is spoken so widely that it makes us lazy about learning others but I would love to be fluent in another tongue.
I live in London but there are so many bits I haven't explored yet.
There are still so many hidden gems. Although actually I'm not much of a city person. My favourite place in the UK is anywhere with water and more sky than buildings. I like green spaces and coastal areas.
The call of the sea is big for me.
My favourite beach is North Shore, Oahu, for its coastline, but specifically Waimea Bay or Ehukai Beach (Banzai Pipeline), which is arguably the most famous surfing spot in Hawaii, and probably the world.
My best meal abroad? Cookies and milk.
It was in the American base at the South Pole. As nice as dehydrated meals in a foil pouch are, these were something else. I ate dry-fried insects in the Amazon once, too. Never again.
You can get a great view of London from on top of The Monument, near London Bridge.
It was built to commemorate the Great Fire of London. Climb to the top.
I'm taking part in The Head of The Charles Regatta in Boston next week.
I'm going with some friends. I've put in a lot of practice and I'm looking forward to it. It's a brilliant event, a sort of US version of Henley Regatta. I've raced there before and it will be good to go back and see what we can do.
I read whatever looks interesting at the airport.
I'd like to say I plan ahead but I'm afraid that's not the case, although my relationship with Irvine Welsh has stood the test of time.
Dr Dolittle would be perfect to travel with.
He'd be quite useful in most places.
Olympic rower James Cracknell OBE gives motivational talks during Fitter, Stronger weekends at Chewton Glen Hotel & Spa (fitterstronger.org)
Join our new commenting forum
Join thought-provoking conversations, follow other Independent readers and see their replies