Passengers stuck on 'greenhouse' plane before being stranded for hours report 'chaos' and 'children crying'
Jet2 has apologised for travellers' experience, which has been branded 'a nightmare from start to finish'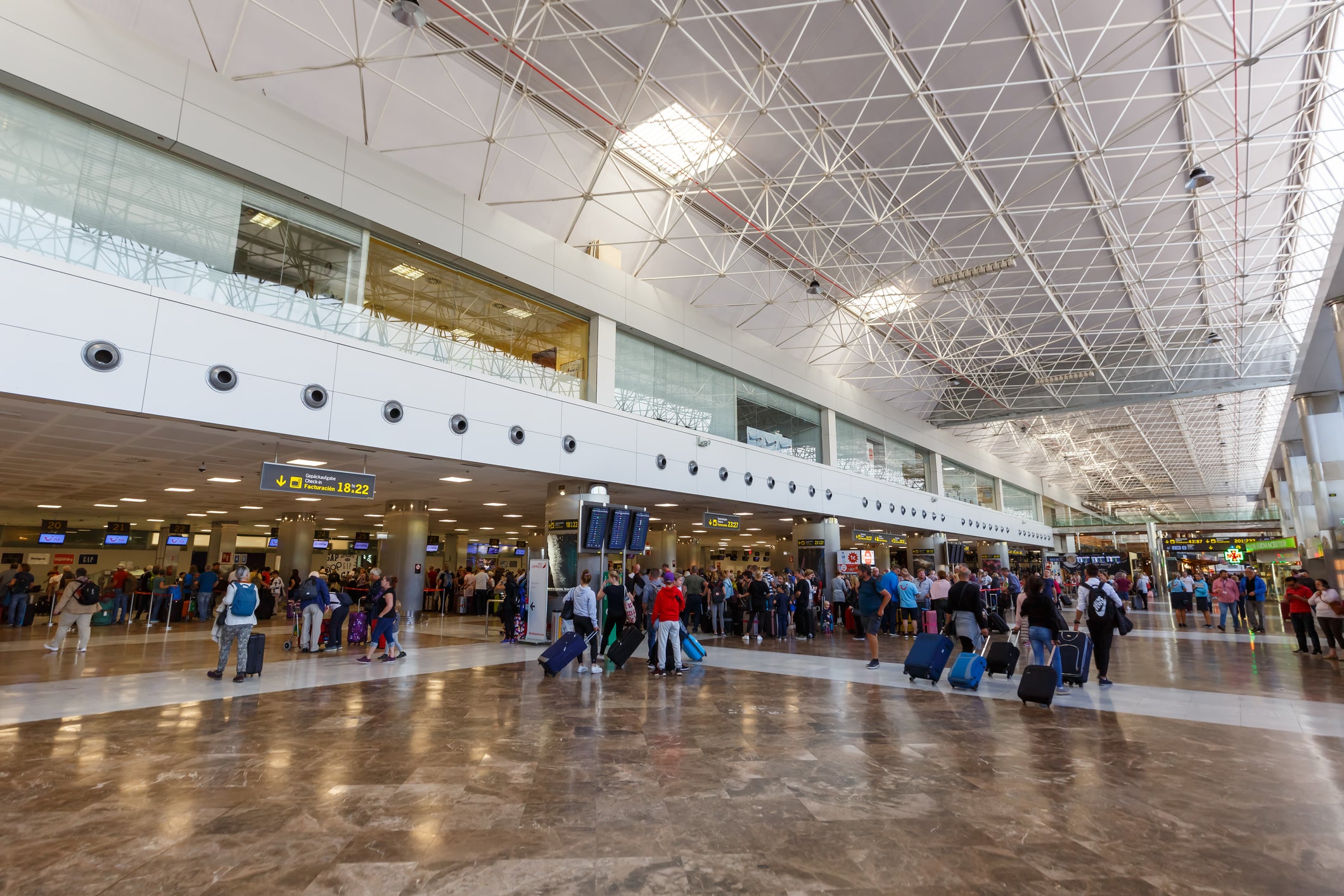 Jet2 passengers have complained of being kept on a hot plane that was like a "greenhouse" during a "nightmare" experience that left children in tears.
The airline has apologised for Monday's incident, which saw holidaymakers stranded at the airport for almost an entire night.
The flight was due to leave Tenerife for Manchester at around 4.30pm, but the passengers were stuck in the sweltering heat while the plane remained sitting on the tarmac for almost two hours, one traveller told Manchester Evening News.
Once the travellers finally disembarked again, they were forced to wait inside Tenerife airport, with images showing crowds stranded until around 4am, at which point they were reportedly offered accommodation.
Matthew Mallon, who was on holiday with his partner and two young sons, said: "The air-con was broken. It was like a greenhouse on there. The pilot kept coming on the radio saying something was broken on the engine and they were trying to fix it.
"The temperature was rising on the plane. Everyone was getting agitated, and all the children were crying. People were shouting and they wouldn't let us off. We were on the plane for almost two hours, then they let us off."
Mr Mallon added that the trouble getting home ruined his holiday: "It was a nightmare from start to finish. At one point, I had to ask for a doctor because my son was overheating. He was bright red. We had to strip his clothes off.
"It's had a knock-on effect on everything. We are meant to be back in work and the children are meant to be back in school. It's all been a mess really."
A Jet2 spokesperson told The Independent: "Due to unforeseen operational reasons, flight LS918 from Tenerife to Manchester was unfortunately delayed earlier this week. Our teams worked hard to look after customers, including arranging hotel accommodation, meals and refreshments before the flight departed yesterday. We would like to sincerely apologise for any inconvenience caused."
Join our commenting forum
Join thought-provoking conversations, follow other Independent readers and see their replies